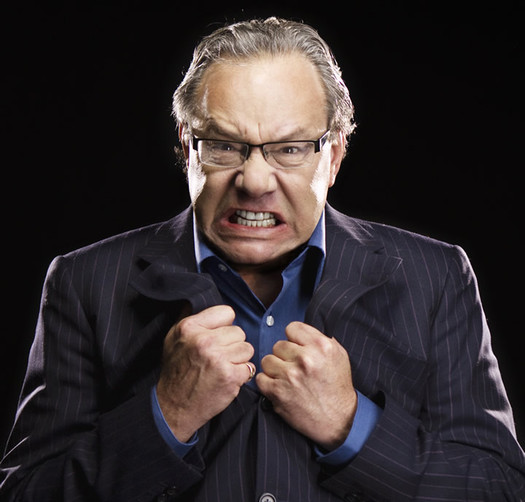 This week was brought to you by new plans, old routes and the places in between. It was also brought to you by AOA advertisers like Live Nation, presenting Lewis Black at The Palace on October 16 and Ray LaMontagne with The Belle Brigade November 9 at The Palace. You'll find more of the advertisers that make AOA possible in the list below. Please patronize them when you can, and thank them for their support.
If there's something you want to pass along to the AOA crowd, we can help get you started. It's easy and affordable. Just send us a note at advertising@alloveralbany.com.
Stuff to do
Historic scavenger hunt
Albany I Spy, September 20 through October 4. The Capital Region's largest scavenger hunt.
Beverage Trail tour
Check out the wineries, breweries and distilleries along the Columbia County Beverage Trail.
Cider
Nine Pin Ciderworks in Albany, sourced entirely from Capital Region apples.
Fusion
The Albany Barn's annual Fusion fundraising event, custom couture, creative cocktails and culinary creations. Friday, October 17 at 6pm.
Food Fight -- MeatBall Edition
The Downtown Albany BID's battle for Albany's best meatball, Sunday, September 28 from 11am to 3pm.
The Albany Institute of History and Art, presenting the 2014 Exhibition by artists of the Mohawk-Hudson region,highlighting the work of the best visual artists in the region
Lewis Black
Live Nation presents Lewis Black with his stand-up show The Rant is Due, Thursday, October 16 at The Palace Theater.
A Couple of Blaguards
Proctors presents A Couple of Blaguards, written by Frank and Malachy McCourt, Septemeber 26-28 and October 3-5.
Other Desert Cities
Capital Rep's production of Other Desert Cities opens September 30
Take a cruise
Dutch Apple Cruise Lines, sponsors of the All Over Albany Rail, River, Hudson trip. Dutch Apple offers sight seeing and charter tours as well as trolley tours of the Capital Region throughout the summer and fall.
Laugh
The Mop & Bucket Improv Company has started a new season of improvisational comedy at Proctors Underground. Every show is created by audience suggestion, so ever show is totally different. MopCo is also offering classes in improv, creativity and
Stuff to Drive
Keeler Mini -- Sponsor of AOA's 2014 Tournament of Pizza.
Food and Drink
Farmie Market -- Farm fresh food delivered right to your door.
New World Bistro Bar, named #1 Best Restaurant, according to Times Union 'Best of the Capital Region' Readers' Poll and also listed as one of 'the 13 Best New York Restaurants, not in NYC' according to Thrillist.com.
Cheese
The Cheese Traveler has launched Cheese School. Upcoming classes include: Cheese 101, Cheese 102, Charcuterie, and Artisanal Foods from Spain. Information and tickets can be found here. Sign up for the Cheese Traveler Newsletter to be notified of weekly specials and events here .
Flavors of the season
Honest Weight Food Co0op, one of the sponsors of AOA's Rail, River, Hudson excursion, offering all the flavors of the season plus events and cooking classes.
Now Open
Broadway Plaza Liquor is now open at 418 Broadway, next to Coulson's News.
Kimchi fries
+ Mingle on Delaware Ave in Albany. Be on the lookout for Fin the Fishmonger's "Fin"-tastic specials, including fresh haddock fish tacos & pan-seared whole trout. Their chef will be using local products to create new specials daily to keep the menu fresh. Try the Kimchi fries.
Fine wine
Capital Wine at the corner of State and Lark Streets, with a wonderful supply of wines from around the world.
Food and beer
+Brown's Brewing-- a sponsor of the AOA BAd Boys, Broads and Bootleggers tour. Relax with a cask beer at the new Malt Room.
Helpful stuff
Historic home help
Historic Albany's architectural parts warehouse -- the Capital Region's only not-for-profit architectural parts warehouse.
Taxes
April 15 has come and gone, but Staff Ciampino & Company, P.C. can still help you with your business and personal tax needs. They're also the sponsors of the All Over Albany Start Up Grant business contest.
Banking
Berkshire Bank, providing the $1,500 prize money for this year's AOA Startup Contest. Great rates on home equity loans.
Stuff to learn
Writing, photography, cooking and more...
+ The Arts Center of the Capital Region offers a wide range of classes, from dance to wood working to digital illustration. You can register for classes today.
Grad school
The College of Saint Rose, offering 52 Graduate Programs with a purpose. Programs include: MFA in Creative writing, MBA, Computer Information Systems and more.
Libraries
The Albany Public Libraries. Their mobile app helps you find library locations and hours, check your library card account, learn about upcoming events, download eBooks, audiobooks, music and more. You can even check ISBN bar codes on books, DVDs and CDs to see if the library owns what you need.

Places to Live
Harmony Mills
+The Lofts at Harmony Mills, Manhattan style loft living in the Capital Region.