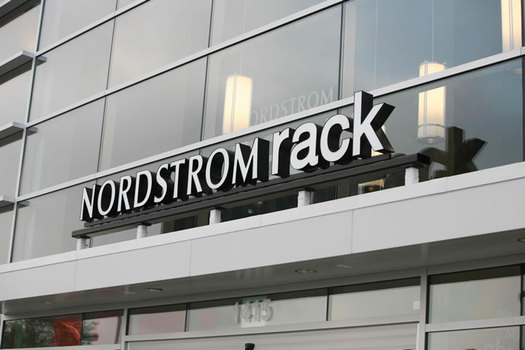 Nordstrom announced Wednesday that it's opening one of its Nordstrom Rack stores at Colonie Center in fall 2015. The company says it will be a two-level store -- roughly 35,000 square feet (roughly the same size as the new Whole Foods there) -- and it sounds like it will be in the same end of the mall as Sears.
Nordstrom Rack is the discount outlet for the upscale department store chain. The company says Rack offers "customers a wide selection of on-trend apparel, accessories and shoes at an everyday savings of 30-70 percent off regular prices."
As it happens, there are more Nordstrom Racks (162) than full Nordstroms (118). And the Colonie Center is one of 22 Nordstrom Rack locations the company has announced it plans to open in 2015.
It's interesting to us that, for whatever reason, the Capital Region appears to be getting attention from higher-end retailers over the last few years. Fresh Market has two locations in the region, Whole Foods opened earlier this year, Lord & Taylor returned at Crossgates just recently, and now (the not-quite-so-high-end-version of) Nordstrom.
We're curious if that points to something shifting in the demographics of this area. (More high-income households because of the nano/chip fab industry, maybe?) Or is it just that these upscale retailers have already expanded everywhere else and they're just getting around to the Capital Region.
Earlier on AOA: What "they" say about here
photo courtesy of Nordstrom, Inc.
Hi there. Comments have been closed for this item. Still have something to say? Contact us.