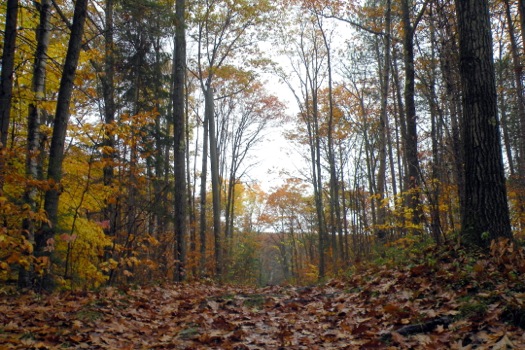 By Lauren Hittinger
This year I've been visiting local state parks. Well, mostly state parks -- last time it was Saratoga National Historic Park. This time, it's Pittsfield State Forest in Massachusetts.
Fall is very much in progress and it will soon be over. So now is the time to go on a hike and get a look at the last part of foliage season.
To do just that I headed over to Pittsfield State Forest this past weekend. It's very beautiful and a great place to enjoy a beautiful autumn day. And it's just across the border in Massachusetts.
My suggestion: Head over to the forest for a walk, and then make a day of it by exploring some of the small towns in the Berkshires.
Location
As you may have guessed, Pittsfield State Forest is located in Pittsfield, Massachusetts. It's a little less than an hour drive from Albany, and you can choose to take I-90E or the slightly more scenic US-20.
If you're going to be making a day of this trip, you can add on a visit to Pittsfield or Lenox are nearby. A little farther: Great Barrington (to the south) and Williamstown/North Adams (to the north).
Hancock Shaker Village is also just 6 miles away from the forest.
Nature walks and hiking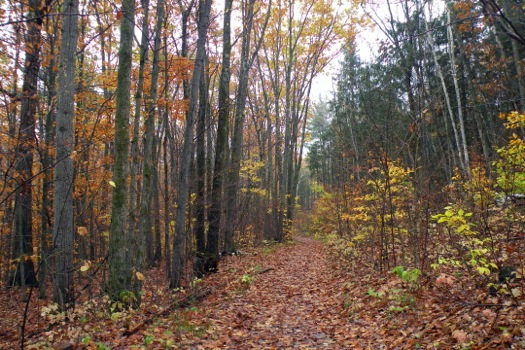 This time of year, the 30 miles of trails are the most appealing part of Pittsfield State Forest. From the moment you drive in, the fall foliage and evergreens make you excited to be experiencing nature.
Since there are so many trail options, I suggest you grab a trail map (summer | winter) on your way in and have a game plan. There is a big variety in difficulty of trails. Some are what I would consider a hike, with more difficult vertical paths. Others are more akin to a moderate nature walk.
The majority of trails were wide and somewhat well labeled, although everything became a little more difficult with a layer of wet leaves.
There is a short accessible trail, Tranquility Trail, for those in wheelchairs or who have limited mobility.
Cold weather activities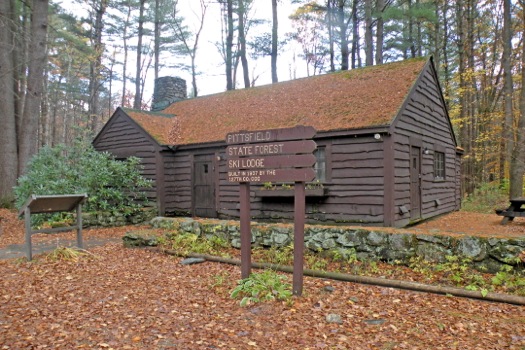 Pittsfield State Forest is open year-round and welcomes a lot of winter recreation activities. There are trails specifically marked for cross-country skiing and snowshoeing, and there's a ski lodge that's available for use throughout the winter. Additionally, snowmobiling is permitted on select trails when there is enough snow coverage.
The park isn't too far off the beaten path, so it should be relatively easy to get to, even in the snowy months.
Warm weather activities
Pittsfield State Forest has a number of camping sites available, though they're not closed for the season. Amenities vary, with some sites requiring you bring your own water, while other sites have flush toilets. Camping runs from mid-May to mid-October and reservations are recommended.
There are plenty of picnic tables and camp grills available throughout the park, but the tables are currently stacked until spring.
During warmer months, you can also bring non-motorized boats to Berry Pond. Certain trails allow horseback riding, mountain biking, and off-road vehicles, like ATVs.
Other things to note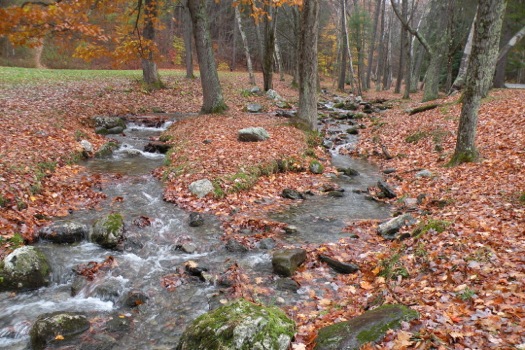 + The forest has some really beautiful scenery, including Lulu Brook, with a trail that follows it. Berry Mountain is a popular overlook, and it's accessible via car from April to December (though the road was closed this past weekend because of heavy rains).
+ While there are flush toilets on the map, I found Porta-potties to be most prevalent on my most recent trip. There are limited park amenities, so plan ahead.
+ From May to September, there's a $2 parking fee. Right now it's free to enter and use the trails.
Lauren writes about shopping, crafting, and living well on a small budget at The Thrifty Ginger.
More park profiles:
+ Saratoga National Historic Park
+ Schodack Island State Park
+ Hudson Crossing Park
+ Cherry Plain State Park
+ Moreau Lake State Park
+ Grafton Lakes State Park
+ Peebles Island State Park

Hi there. Comments have been closed for this item. Still have something to say? Contact us.