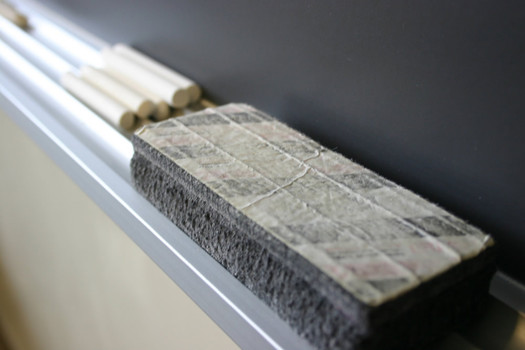 The state Department of Education released its annual collection of data about high school graduation rates around the state on Thursday. The statewide graduation rate for 2014 (that is, the 2010 cohort of students) was 76.4 -- up a little more than a percentage point from the year before.
As we do every year, we've pulled out the stats from Capital Region school districts.
Sorted stats (including notes and qualifications) after the jump.
A note about the data
"Graduation rate" in the tables below counts students from the 2010 cohort who graduated as of August 2014 (four school years plus one summer). (That differs from the statewide number mentioned at the beginning, which is fours years without the summer.) "Dropped out" is students who did not get a degree, did not transfer to a GED program, or are not still enrolled.
As in years past, we've also included the percentage of students in each district's cohort who were tagged as being economically disadvantaged or having a disability in each district's cohort. We've also included the size of each district cohort because working with a cohort of 90 students is probably a different challenge from working with one of 500.
NYSED defines (doc) "economically disadvantaged" as any student whose family is enrolled in at least one of a group of public assistance programs -- among them: free or reduced price lunch, food stamps, the earned income tax credit, the Home Energy Assistance Program. The disabilities category can include everything from physical disabilities to learning disabilities.
All data is from NYSED. In some cases, percentages have been rounded.
Capital Region
There are large-format tables above with rates and numbers for each district, both for 2014 and for previous years -- click or scroll all the way up.
Here are aggregate numbers for school districts in the Capital Region's four core counties.
Statewide
A few things
+ Niskayuna takes the top spot after a second-place finish in each of the last two years (though its rate is essentially the same). Duanesburg had the top spot last year, but fell back into the upper end of the pack this year. (Duanesburg is a small district, so a few students one way or the other can shift things a lot.)
+ Green Island fell to the last spot this year with a 50 percent graduation rate. The thing is, Green Island is so tiny -- a cohort of just 10 students -- that it's not really comparable to other districts.
+ Green Island aside, Albany and Schenectady again occupied the last two spots. They also face some of the steepest challenges of any Capital Region school district -- 63 percent of Albany's cohort was tagged as being economically disadvantaged, and 69 percent of Schenectady's cohort was tagged as such.
+ Both here in the Capital Region and on statewide level there is a huge gap between students who are economically disadvantaged and those who are not. The gap is 21 points in the Capital Region, 15 points statewide. It's even more stark when looking at it from a district perspective -- the gap between "high needs" districts and "low needs" districts is 25 points.
+ Comparing school districts to individual schools is, at the least, an apples to pears comparison. So we've included the results for local charter high schools here:
Green Tech High Charter School: 70 percent grade rate / 3 percent dropped out / cohort 76 students
Albany Leadership Charter High School: 51 percent grad rate / 3 percent dropped out / cohort 77 students
+ If you're thinking this all seems recently familiar -- you're right. NYSED released the last set of graduation rate data this past summer. This new set is unusually early. NYSED's explanation: "[state education commissioner John] King said these data are being released months earlier than in years past to due to improvements in the statewide data system capacity and to enable district leaders and teachers to make better informed decisions that will benefit students."
Earlier on AOA: Poking at some numbers for New York school districts, graduation rates, and income
Hi there. Comments have been closed for this item. Still have something to say? Contact us.