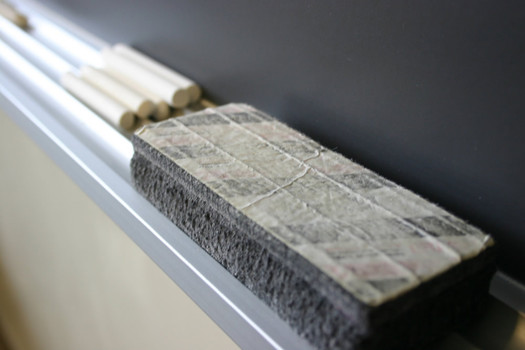 Two things (indirectly) prompted this post:
1. The discussion around that Miss Pearl question about moving out of Albany for the school district.
2. Another one of those school district rankings.
If anything, both of those items highlighted for us our desire to better understand what people are talking about when they talk about "the schools" -- and how factors such as income and poverty fit in.
So we pulled a whole bunch of numbers on New York State school districts -- specifically graduation rates, household income, and poverty rates -- and did some sifting. And we came across a few things we expected -- and few things we didn't.
Ingredients
This particular chart stew is made up of:
+ New York State school district graduation rates for 2012 -- that is, the 2008 cohort (plus a summer). Not included: New York City.
+ Census data from the American Community Survey 2012 5-year estimates for the median household income of families in these school districts with children younger than 18, and the poverty rate for children in these school districts.
+ Why 2012? The short explanation: That's the latest year for which the Census Bureau has estimates for all the districts in the state.
+ Also: a small handful of districts in the state were dropped from this look because one of the sources above lacked info for that district in some category. These were mostly small school districts.
Caveats
There are a bunch. First and foremost, this was a superficial look at some broad factors. And it would have been a lot better to put together many years of data from the different school districts. Also: The Census Bureau estimates are for all the people in the school district, which is going to include kids not actually in the schools -- and kids not in the cohort.
In other words, this doesn't necessarily mean much. If anything, it's just a prompt to keep thinking about what's involved.
Charts
This post is basically a bunch of charts, plus a little bit of discussion. The charts are above in large format -- click or scroll all the way up.
A few things
And... we're back.
+ We had guessed that there would be some semblance of a pattern indicating some sort of relationship between graduation rates, income, and poverty across all sizes of districts. We were also wrong.
+ But it's maybe not so surprising that small districts wouldn't necessarily fit into a pattern. In a small group -- and some of these districts are very small -- a few people can shift the numbers a lot. Also: on the whole, the small districts have relatively high graduation rates.
+ Does that mean that small districts are better? That's an interesting question, one that is way beyond the scope of this crude look at things. (It also gets at one of the flaws in looking at things the way did: graduation rate is a blunt measure that doesn't really say a whole lot beyond some general sense about the education a student gets.)
+ If anything, seeing how things shook out in this look was a reminder to us that, when possible, it's usually best to compare like to like. And one way is size of the district. But there are more -- and probably better -- ways.
Capital Region
Here are the numbers for Capital Region districts. A reminder: these are from 2012.
Earlier on AOA: Capital Region high school graduation rates 2013
Hi there. Comments have been closed for this item. Still have something to say? Contact us.