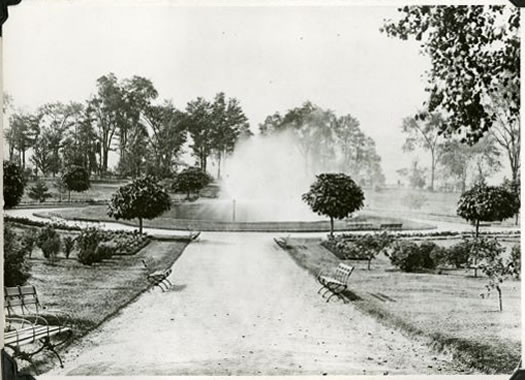 Each Friday this February we've been highlighting people and stories from the Capital Region's history in honor of Black History Month.
Being named for two noted abolitionist heroes could be a little intimidating, but Garnet Douglass Baltimore was equal to his name.
This grandson of an escaped slave grew up to become RPI's first African-American graduate, a civil engineer, landscape architect, and the designer of Troy's Prospect Park.
Garnet Douglass Baltimore's grandfather, Samuel Baltimore, was a slave during the Revolutionary War. He was promised freedom if he fought during the war, so Baltimore became a soldier. When his owner didn't follow through on that promise -- something that happened to a lot of slaves who fought -- Samuel Baltimore escaped and made his way to Troy.
Samuel's son, Peter Baltimore, became a successful businessman and a staunch abolitionist. Peter Baltimore ran a high-end tonsorial parlor at which he catered to some of the city's most prestigious clientele.
At the time Troy was home to many abolitionists and was the site of several national conventions for African Americans. Because of his business and position Peter Baltimore met many noted abolitionists and accomplished people, like Harriet Tubman and the mathematician Charles Reason. (Baltimore was instrumental in a situation involving Tubman and Charles Nalle, an escaped slave who had made a home in Troy. In an attempt to free his family members, Nalle had contacted an attorney named Horace Averill -- from whom Averill Park gets its name -- but Averill betrayed him. Tubman was in the area at the time and assisted in winning Nalle's release, an episode that included a crowd storming a judge's office and police firing on people.)
Peter Baltimore had been a pupil of Henry Highland Garnet, a fiery speaker and well-known abolitionist minister. So Peter named his son Garnet Douglass in honor of Henry Highland Garnet and another friend -- the famous abolitionist Frederick Douglass.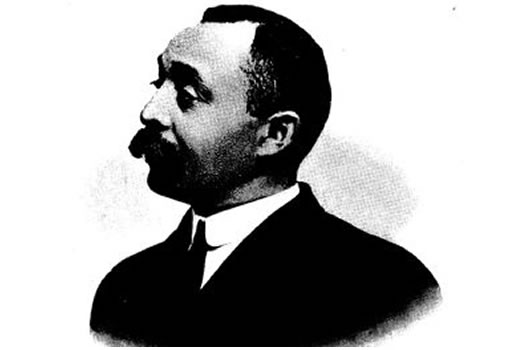 Garnet Douglass Baltimore
Garnet Douglass Baltimore attended Troy Academy and in 1881 he became the first African-American graduate of RPI. Baltimore's degree was in civil engineering and he worked on bridges and railroads. He also worked on the Erie Canal, devising a system of testing cement that became a standard for the state.
But Baltimore's real passion was landscape architecture. And he eventually went on to design parks and cemeteries, including Troy's Prospect Park and Forest Park Cemetery in Brunswick. He also consulted on Oakwood Cemetery, where he is buried.
Garnet Douglass Baltimore died in 1946, in the home where he was born, on 8th Street in Troy. (A portion of 8th Street was renamed for him about ten years ago). From an editorial in the Troy Times Record marking Baltimore's death:
... There are citizens who become so valuable that race, religion, ancestry or any other divisive attribute is merged in the standard of service.
Garnet D. Baltimore is not thought of in Troy by any narrower conception than that of Trojan. He was born here, educated here, practiced here, served the public here, died here. He represented Troy; he helped to develop it; he bet on it from birth to death. ...
He was as much of Troy as the monument--or the ancient elm at State Street and Fifth Avenue. Until it adjusts itself to the swinging pendulum of time and passes on to the affairs of another day many a Trojan will find himself somewhat lost without him.
Thank you to the Rensselaer County Historical Society for its research and photo assistance.
More local history in honor of Black History Month:
+James Campbell Matthews: Albany native and New York State's first black judge
+ The Mohawk Colored Giants of Schenectady
+ Stephen & Harriet Myers, station agents for Albany's portion of the Underground Railroad
Hi there. Comments have been closed for this item. Still have something to say? Contact us.