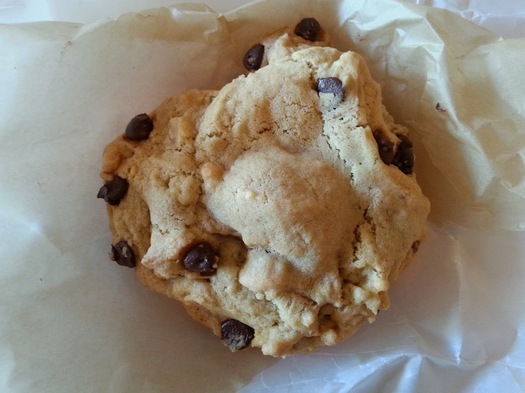 By Deanna Fox
I was recently granted one-way passage on the bridge between "You are the best thing I have ever known" and "I never want to see you again."
That is, I just went through a gut-wrenching break-up. The kind that makes you wake up in a sweat at 3 am, unable to breathe, unable to sleep. Your mind replays the highlight reel of your relationship before quickly delving into the hopelessness of ever feeling happy or alive again.
And you might as well forget about eating; nothing tastes as delicious as the ghosted lips that linger on your mouth. When the desire for satiety arises, it is more likely gin on the rocks you reach for, but instead of sipping, you get lost in running your fingers around the rim of the glass, collecting the beads of condensation with your index finger and rubbing them into oblivion with your thumb.
If not for feeling like nothing, you'd feel nothing at all. And in those moments, you reach for your best friends.
Or in my case, a Girl's Best Friend cookie from Bake For You.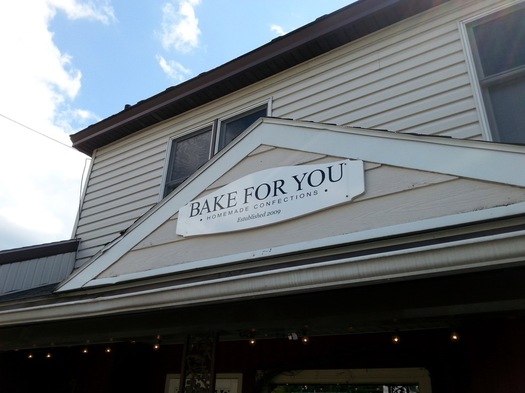 The cookie ($2.25), which clocks in at roughly the size of a nine-pound infant's head, is composed of broken up mini-pretzels, potato chips, and chunks of chocolate ensconced in buttery, vanilla-spiked cookie dough. The team at Bake For You on Delaware Ave in Albany has the intuition to pull the cookies from the oven at the perfect state of just-browned and slightly gooey on the inside. It is soft and chewy but never raw.
Aptly named, the Girl's Best Friend cookie is a amalgam of female cliche: What do women crave in moments of sadness, frustrating, or longing? Chocolate and salt. Or at least that is most commonly what a man would tell you if asked that question. But cliches are trite because they are often true.
It is not only women who can appreciate the appeal of this cookie: The flavors hit the intense yearning most of us crave when we need a pick-me-up. The ambrosial sting of salt masks the bittersweet salinity of heartbreak and tears. The rich, dark, nearly-molten chocolate envelops you like the much-needed hug you ache for.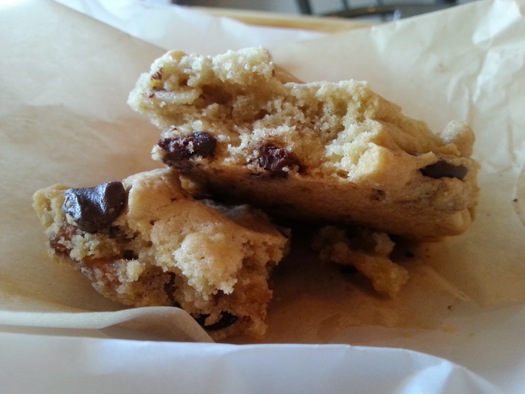 When mired in sadness, it is crucial to take gentle care of oneself. We each have our gimmicks, our rituals for moving past the pain. Maybe it's yoga, or a night on the couch with every Meg Ryan-Tom Hanks rom-com you can find on Netflix. Others point to time under someone to get over another. The secret elixir is unique to each of us.
For me, it was that cookie, the first form of actual sustenance I was able to stomach in days after being dumped. The heartbreak still lingers, but the pieces are fusing themselves together with the healing magic that comes from a baker's oven.
Deanna Fox writes about many things, mostly about food. More can be found on her website, Twitter, or Instagram.
More Eat This:
+ Ice cream at Martha's Dandee Creme
+ Takeout from Nirvana
+ Peach blueberry cobbler at the Palmer House
+ Dosas at Parivar
+ Mini hot dogs from Pete's Pups
Find It
Bake For You
540 Delaware Ave
Albany, NY 12209
Hi there. Comments have been closed for this item. Still have something to say? Contact us.