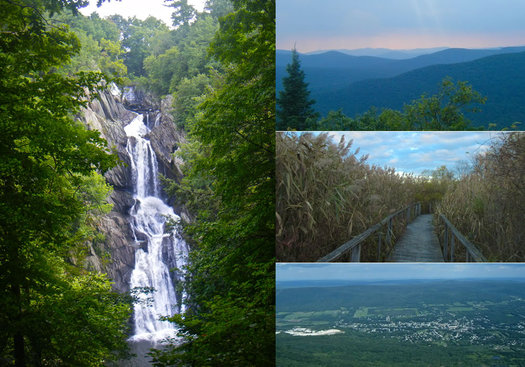 By Julie Madsen
The leaves are starting to change, the days are getting chilly, fall is inarguably in the air.
Hiking and fall go together like peanut butter and jelly. Cooler weather makes the exercise comfortable and the forests in our region are bursting with color. We are lucky.
So, to take advantage of this glorious season, go take a hike! Here are some hikes to get you started, along with places to east post-hike...
Hadley Mountain - Hadley, NY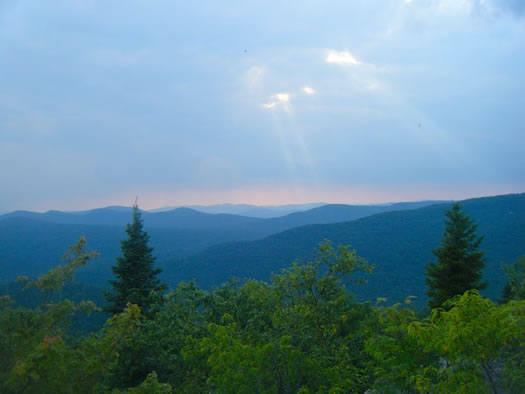 Looking for 360-degree sweeping views of foliage this fall? Look no further than Hadley Mountain. Located in the southern Adirondacks, Hadley Mountain is a little less than an hour-and-a-half car ride from Albany.
After parking in the gravel lot follow the well-marked and worn path up, up, up. You probably won't be alone, this is a popular trail (for good reason). After fighting gravity through the forest and over rocks for nearly two miles you will reach an open summit. It's steep and strenuous, but so worth it.
As if the views from the summit aren't good enough already, you also get to climb up a restored fire tower from which you can see miles and miles of Adirondack landscape. Soak that up, and once you're ready to head back down follow the trail you came from. The total-mileage of the hike will run you just under four miles.
After hike: Hattie's
45 Phila St, Saratoga Springs, NY 12866
On your way back home you might want to stop in Saratoga Springs for some dinner at Hattie's for its famous fried chicken. It's warm and comforting after a brisk fall day, and you certainly deserve fried chicken after that climb. The recipe has been the same since 1938, and it beat Food Network's Bobby Flay in a throw down. It's hot, crispy, and there is a lot of it. Treat yourself, it's sweater season.
By the way: If you're looking for something a bit quicker and even more casual, you could stop at the Hattie's Chicken Shack in Wilton. It's the same fried chicken in a fast-casual setting.
High Falls - Philmont/Claverack, NY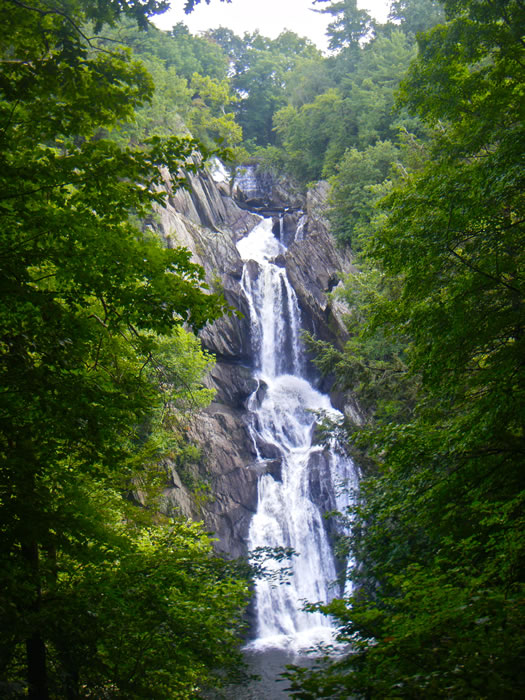 If you are in search of a pleasant walk through colorful woods revealing a most majestic waterfall, head to the village of Philmont in Columbia County. Just a 45-minute drive from the Albany area you'll find the High Falls Conservation Area.
The park is under the care of the Columbia Land Conservancy whose meticulously-maintained trails are an enjoyable stroll. The trailhead in the parking lot provides an excellent trail map, take note of it. There are two miles of trails within the preserve and different platforms for viewing the magnificent 150-foot falls. (You may also be interested in fulfilling the task within the Quest-Box, best of luck.) The gentle rolling trails will allow you to take in this beautiful season with ease, and marvel at the falls perfectly framed by vibrant leaves.
After hike: Hudson or Chatham
Hungry? You are very lucky because you have many options because you're equal distance from Hudson and Chatham. If you head to Hudson one idea is Tanzy's (223 Warren St, Hudson, NY 12534) where you will find simple, tasty food, and tea! If you head to Chatham look into Our Daily Bread (116 Hudson Ave, Chatham, NY 12037) for excellent salads, sandwiches, and more full of local ingredients.
Mount Greylock - Lanesborough, MA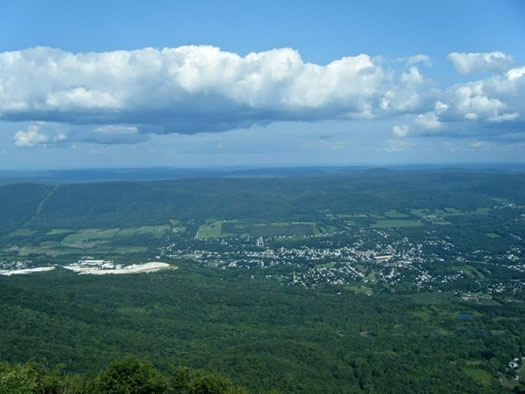 If you want to get out of town and check out the foliage in the Berkshires, head for Mount Greylock. The highest point in Massachusetts is just a little more than an hour drive out of Albany.
Stop in the visitor's center to get an idea of the trails available that work for you, and learn a bit about the surrounding environment. There are many miles of trails for hikers to explore.
For those not interested in hiking, but still yearn to experience the beauty of the season, this is the place for you! Drive up the auto-road and park at the summit to get in on this natural scene (open until November 1 weather permitting). Atop the mountain: a vibrant view, the Veterans War Memorial Tower, and the Bascom Lodge, a restaurant that serves breakfast, lunch, dinner, and has overnight accommodations. $6 out of state fee
After hike - PUBLIC
34 Holden St, North Adams, MA 01247
After Mount Greylock, head to North Adams and pop into PUBLIC eat+drink, a gastro pub with a comfortable atmosphere. They menu ranges from flatbreads to falafel. (And save room for dessert -- over the summer they made an epic ice cream sandwich. Let's see how they can top that for the fall.)
Great Flats - Rotterdam, NY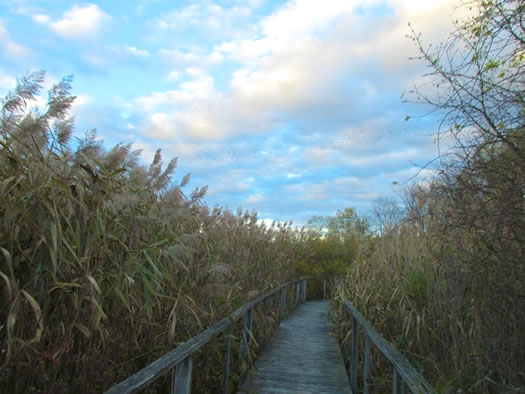 So you're not looking for an all day adventure, but you still want to get out into nature and check out that fiery foliage? Great Flats Nature Trail is right in Schenectady County. The woods and wetlands are linked by dirt trails and boardwalks. There are four miles of trails to explore, flat and easy walking, perfect for viewing the foliage and bird watching. (And there's a bonus windmill in the parking lot.)
After hike - Cella Bistro
2015 Rosa Rd, Schenectady, NY 12309
You shouldn't be too sweaty after your leisurely walk, so no reason to miss out on dining at nearby Cella Bistro. The family-run restaurant has an intimate feel and offers a tapas and dinner menu. Be sure to try some of their homemade pasta, and listen to the specials! One night they had a jalapeño cornbread waffle with thick bacon on top... divine.
Julie has got the travel-bug. Whether it's day trips, weekend getaways, or wandering around the world -- she's always up to something. Read more about her adventures at juliejourneys.com.
Earlier on AOA:
+ It's fall -- take a hike
+ Quick trip: Beebe Hill fire tower
+ Quick trip: Vroman's Nose
+ Ask AOA: Favorite fall hikes?
Hi there. Comments have been closed for this item. Still have something to say? Contact us.