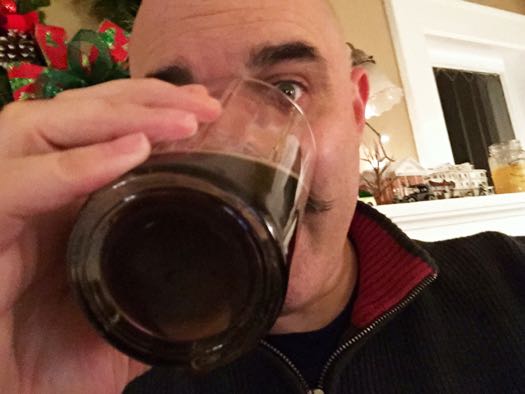 Gifts and giving are on most everyone's mind this month. So, once again, we thought we'd ask a few people to share some thoughts on presents, past and present.
Today's thoughts come from Craig Gravina, self-described beer history nerd and co-founder of the Albany Ale Project. He's a font of fascinating beer knowledge, one of Albany's biggest fans, and an awful lot of fun.
What gifts would you like to get this year?
I know you're probably thinking beer and beer-related stuff, or a bunch of history books, but not so this year (because I'm multidimensional). I'm all about fly-fishing this Christmas. I'm hoping Santa's sleigh is filled with wading boots, tippet and pheasant tail nymphs... and beer because I'm really not that multi-dimensional.
What gifts would you like to give this year?
Do coupons for "Craig Time" count? No. Okay.
What charity would you like to support?
The Food Pantries for the Capital District and the Regional Food Bank of Northeastern New York, without a doubt. I love both of those organizations, because what they do is tangible and immediate. Food donated in the morning can, literally, be on someone's table that evening.
What is your most memorable gift from childhood?
Hoo-boy, that's a toughie. It's a toss up between the G.I. Joe "Sky Striker" X-14 Jet (with the wings that swept in and out), The Empire Strikes Back Snowspeeder (putting the stickers on was the best part), or my Commodore 64. (Pitfall. 'Nuff said.)
Am I dating myself?
What is your wish for the new year?
Ya' know, I think I just want 2016 to be better than 2015... and more beer and fishing.
____
Earlier on AOA
+ Holiday gifts: Karen Tararache
+ Holiday gifts: Truemaster Trimingham