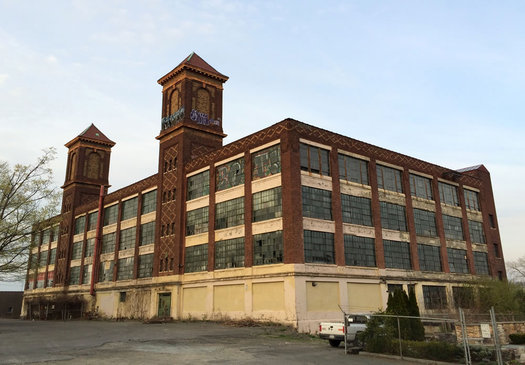 Historic Albany has a walking tour -- "Industrial Downtown" -- lined up for May 18 that looks like it could be interesting. A tour description via Cara Macri, HAF's director of preservation services:
The Industrial Downtown Tour highlights the industrial buildings on Broadway from approximately Ferry Street north to Loudonville Road. It may cover a little more or a little less depending on how fast the group moves. It will cover the "Nipper Building", the former Argus Press Building (a 2010 Endangered Historic Resource), businesses like Adam Ross Cut Stone and other anchor buildings in Albany's Warehouse district. The tour will focus on the historic architecture and the area's development.
The tour meets at 5:30 pm on Wednesday, May 18. Tickets are $10 and reservations are required. Sign-up info is at the link above.
If you're interested in architecture or old buildings (or both), it's worth taking some time to wander around the Albany's Warehouse District looking at the buildings, seeing how they're used now -- and imagining what they might have looked like in the past. (A lot of the building fronts once included large windows -- see this 1930s photo of the building at the corner of Broadway and Loudonville Road.)
The neighborhood has long been a center of light industrial business in the city. But parts of it are now poised to undergo a transformation toward something more mixed-use. Examples: There are plans to turn both the Nipper Building and 960 Broadway into residences.