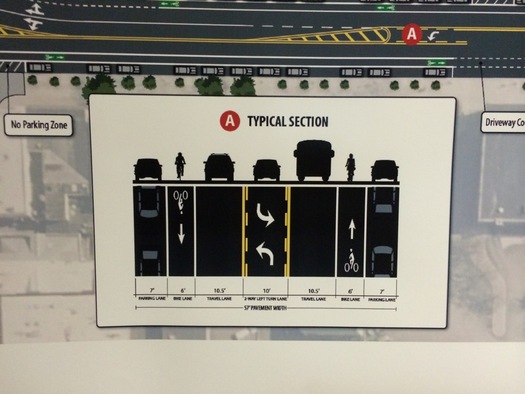 Two traffic safety/road design things of note in the city of Albany:
Washington Ave speed limit reduction
The Albany Police Department announced this week that the posted speed limit on the section of Washington Ave from Jermain Street (basically the overpass over Rt 85) to the I-90 Exit 2 ramp will be changed from 45 mph to 30 mph as of this Friday, August 19 at 9 am.
As the department said in a press release: "The Albany Police Department will also have units on patrol in this corridor for the purposes of traffic safety education and enforcement."
That section of Washington Ave is the stretch along the the Harriman State Office Campus and UAlbany's campus. And there's been a lot of development along there over the past few decades -- the Patroon Creek office park, a bunch of hotels, and now a new private dorm across the street from UAlbany with another one in the works. The dorms alone will probably prompt some increased pedestrian activity along there. Lowering the speed limit should make the situation marginally safer. But it wouldn't be surprising if the design of the road -- currently two lanes in each direction -- eventually becomes a point of discussion.
Madison Ave Road Diet striping
Also announced this week: There will be paving work on the section of Madison Ave between Allen Street and Partridge Street this Friday. And then on Monday and Tuesday the new striping for the Madison Ave Road Diet project will be going down on that stretch.
As you might remember, Madison Ave -- currently two lanes in each direction -- will be re-striped so that it's one lane in each direction with a center turn lane and a bike lane in each direction.
____
Earlier on AOA: Designing for safer Capital Region streets
Hi there. Comments have been closed for this item. Still have something to say? Contact us.