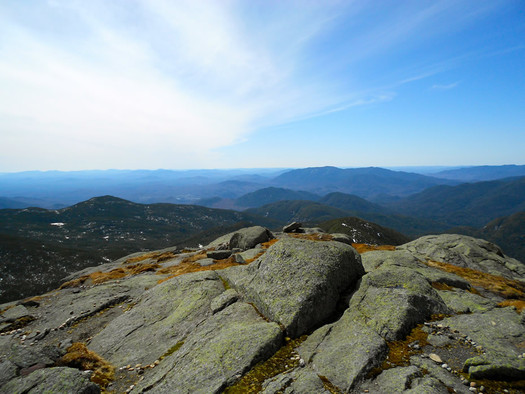 Autumn is a prime hiking season -- the warm sun and cool air makes for comfortable weather, and of course, there's the foliage.
But this fall the state Department of Environmental Conservation has a request: Think about not hiking the popular High Peaks in the Adirondacks. From a DEC press release this past Friday:
This autumn hikers should properly prepare for hikes in the Adirondacks and hike on trails less populated than those in the High Peaks Wilderness, an opportunity that offers fantastic scenes of fall foliage for a more enjoyable backcountry experience, New York State Department of Environmental Conservation Commissioner Basil Seggos urged today.
"Autumn is a great time to enjoy the Adirondacks," Commissioner Seggos said. "As more people continue to enjoy the incredible outdoor excursions offered throughout the Adirondack Park, we encourage visitors to explore the hundreds of lesser known trails that offer the same high quality natural experiences as the more popular trails, and to be prepared to safely enjoy the Park's changing conditions."
Toward that goal, DEC is offering a dozen different hikes in the Adirondacks as alternatives.
We've taken the DEC's suggestions and put together a clickable map with with brief descriptions of each -- have a look.
Earlier on AOA: How to get started hiking the High Peaks: Part I and Part II. Many of Cristin's suggestions hold for non-High Peaks, too.
(Thanks, SM)
Hi there. Comments have been closed for this item. Still have something to say? Contact us.