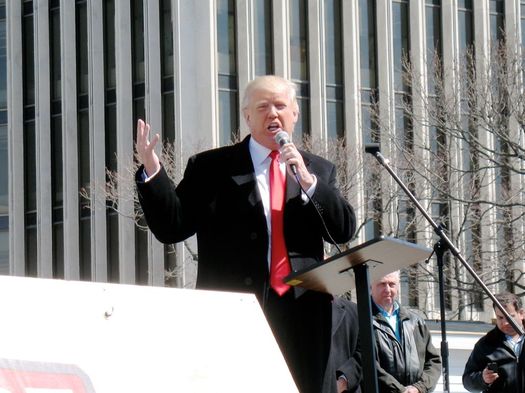 With 2016 about to end, we're talking with a bunch of people about the past year.
So for today we asked a group of thoughtful Capital Region residents to tell us about the things that surprised, concerned, and delighted them over the course of 2016.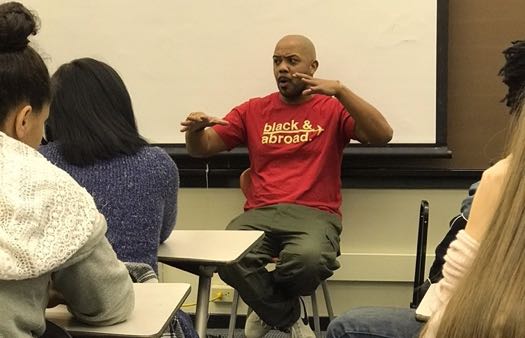 Truemaster Trimingham
AKA DJ Trumastr
What surprised you in 2016?
Last March I went to visit South Africa. While there I took a tour of Robben Island where Mandela was held for 20+ years. On the way back I met a great couple from Yonkers, New York. Later I held a brunch event at Savoy on Lark. My two new friends came up for the event. I was extremely surprised and happy to see them. Seeing them, I was immediately brought back to Cape Town. I had them over for coffee before they went back down state. It was a pleasant surprise.
What concerned you in 2016?
I am a privileged man with good health and good employment. I am extremely concerned with the new presidential administration with regards to marginalized communities whose lives or lifestyles may be at risk.
What delighted you in 2016?
I watched Kubo and The Two Strings. That was a delight.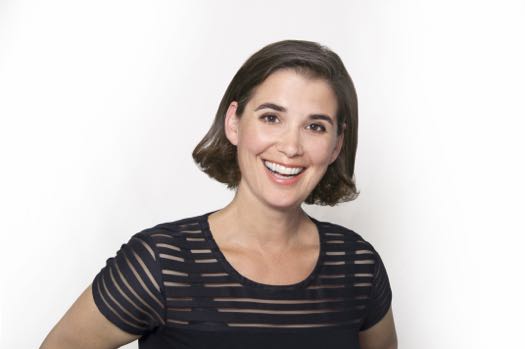 Kate Cohen
Writer and editor
What Surprised you in 2016?
How strongly I feel for my country. Two weeks after the election, I was in my seat before a play. The cast was doing a pre-show full of songs, the last of which was the national anthem. Everyone stood, uneasily. I stood too. But I could not sing along: I knew if I opened my mouth I would sob. Was it rage? Was it grief? Does that star-spangled banner yet wave o'er the land of the free and the home of the brave? I wasn't sure. And I was terrified.
What concerned you in 2016?
Not knowing how to move forward. If we can't agree on truth (fact vs. fiction), how can we have a conversation about Truth (right and wrong and what America should be)? If half of us think the mainstream media is biased -- or at least no more reliable than TDNewswire.com -- where do we even start?
What delighted you in 2016?>
Little things. A sly rhyme. A cold martini. Pete Wells' description of proper French pronunciation as having "the right backhand spin" --isn't that perfect? Eating a warm cassatella di ricotta under lemon trees in Sicily. Learning to sing and play a single song. Finding a foolproof piecrust recipe. And one big thing: having people to share all that with.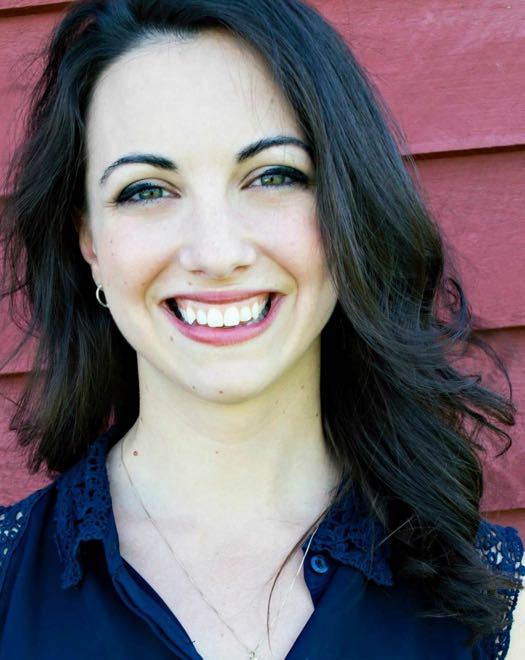 Brittany Leigh Glenn
Actor/dancer/choreographer and nanny
What surprised you in 2016?
Don't make all your answers about Trump, Brittany. Do NOT make all your answers about Trump, Brittany. The Trump answer is too obvious, Brittany, think of something else. Okay. I got nothing. Trump winning the freaking election surprised me in 2016.
What concerned you in 2016?
The amount of hatred that was exposed after the election. However, in efforts to positive spin on this question, I think the future generations will go on to be activists because of it.
What delighted you in 2016?
I had the pleasure of working with many people in the theatre community that I had not previously worked with. And not just being in musicals. I collaborated on some writing projects, choreography projects, and sang in a couple cabarets over the summer. Meeting new artists delights me to no end.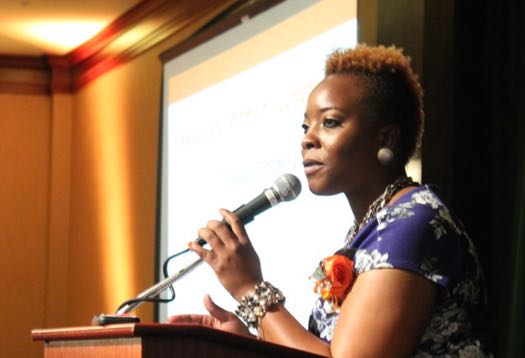 Daquetta Jones
Executive Director at YWCA of the Greater Capital Region, Inc.
What surprised you in 2016?
I was surprised in a positive way to be one of this year's Albany Business Review's 40 Under 40 honorees for Community Leadership Award, the Upper Hudson Planned Parenthood 2016 Legacy of Choice Gala -- The Owl Award -- for giving a hoot! And the honor and pleasure to attend the first-ever White House United State of Women Summit! I had the pleasure to be in the presence of -- the same convention center to see, hear and breath the same air as -- POTUS Obama and FLOTUS Michelle Obama. President Obama was a great big surprise! His appearance wasn't on the agenda!
What concerned you in 2016?
The 2016 presidential election has been one of the most concerning matters. No matter the results that will be made in early Jan 2017, we/YWCA-GCR and our collective power will work with the new administration, advocate aggressively, and hold them accountable as our mission is dedicated to eliminating racism, empowering women and promoting peace, justice, freedom and DIGNITY for all!
What delighted you in 2016?
The giving hearts of our YWCA-GCR community -- the passion of others and their energy to take action, to do something to help someone else. 2016 has been the most successful year due to my team and board dedication and good hard work, the committed volunteers, donors, supporters, partners and those we serve. Our success would not be possible without our community support! I am delighted to still be standing and successful as a first time executive director that's a part of one of the largest multicultural women's movements internationally that's aligned with my passion/purpose, morals and values!! Dec 4, 2016 made my 3rd year! Woohoo!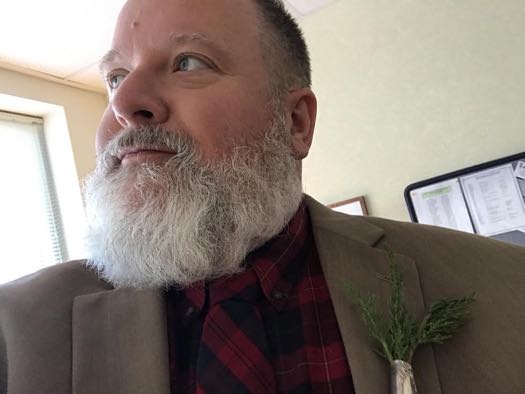 Jim Larson
Member of the Albany Society for the Advancement of Philanthropy, Bear Albany, proud unionist, and city of Albany resident
What surprised you in 2016?
The number of people that became activists this year. Like, for real, not just liking something on Facebook or retweeting it. For a charity or cause, for their unions, their faith communities, for their neighborhoods, the election, the aftermath of the election, or in support of the water protectors in North Dakota. I feel a great number of people tuning-in and connecting.
What concerned you in 2016?
That we must not stop, or even pause, the process of creating a wonderful, supportive, welcoming community for all people. Trans people, people of color, people that seek justice, those displaced, families of all types, the homeless, veterans, the hungry, those that serve the public by protecting us, folks that need a job or a better job, people lacking healthcare, anyone needing shelter or education. One group does not diminish the other, we must work together to raise everyone -- we have the power to do that, now to find the will. We are all connected and we need to remember that.
What delighted you in 2016?
I am delighted this year, at the number of folks that are more locally-focused now: farmers' markets, neighborhood businesses, history, culture, museums, arts, performances, exploring what this region has to offer. Staying close to their communities for their everyday needs as well as their treats, fun things, and learning about where they live. Everything from where to get the best food to the excitement about Alexander Hamilton's time in Albany! I think that translates into great things for our area and I am beyond excited for the next chapter for this region.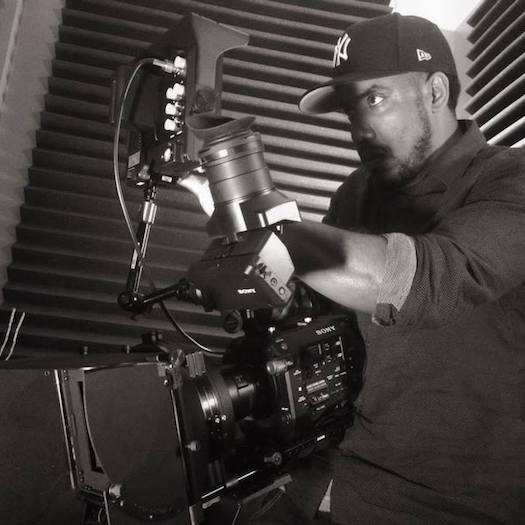 Prince Sprauve
Filmmaker, educator, Founder of TBU Productions
What surprised you in 2016?
Nothing surprised me as my life is full of surprises. I have learned to view every surprise as an opportunity to come up with a creative solution.
What concerned you in 2016?
The teens that I serve and the lack of support from the community concerning our youth.
What delighted you in 2016?
In 2007, I started an after-school program at Schenectady High School and it was later formed into a non-profit known as TBU Productions.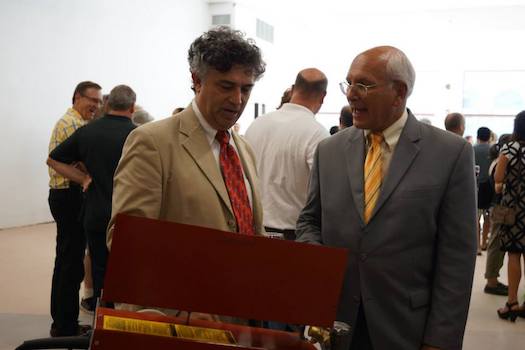 Bob Bownes
Vice president, Tech Valley Center of Gravity
What surprised you in 2016?
The election results of course.
What concerned you in 2016?
See #1, above. As a child who was born the week the Cuban missile crisis ended, did duck-and-cover drills in school, and came of voting age in the Reagan era, I'm concerned of superpower-scale shooting war again.
What delighted you in 2016?
The generosity, kindness, and resiliency of my fellow humans.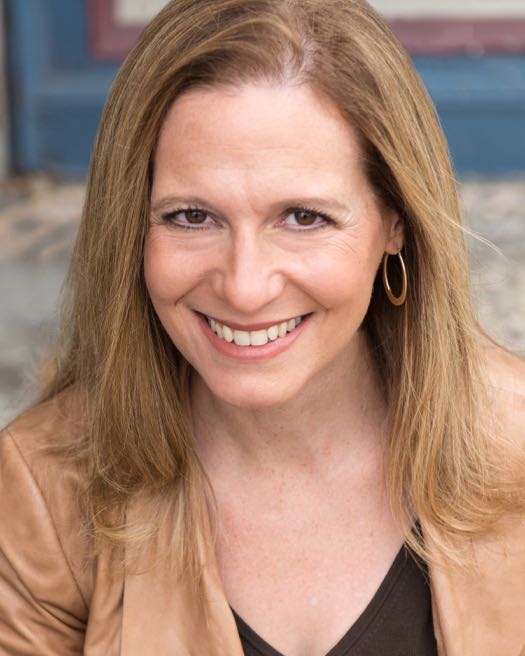 Kat Koppett
Founder of Koppett, trainer, improvisor at The Mop & Bucket Company
What surprised you in 2016?
How radiantly and joyfully my 13-year-old sailed through her Bat Mitzvah after a year of only sullenly agreeing under duress to participate at all.
What concerned you in 2016
The seemly final stake through the heart of truth (a.k.a. facts) as something we collectively value, let alone agree upon.
What delighted you in 2016?
How incredibly hard and (mostly) joyfully my husband worked to turn the rundown old firehouse we bought into the gorgeous improv theatre of our dreams.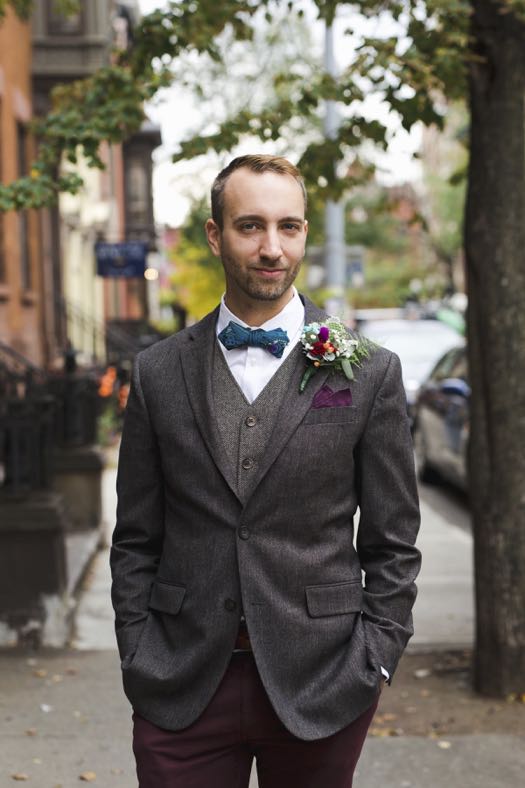 Adam Cresko McCarthy
Maker, designer, and owner of Roosevelt Grooming Company
What surprised you in 2016?
Oh man, definitely becoming a cartoon! I didn't even know I had it in me! The brilliant Troy-based cartoonist Ira Marcks spent the last year or so compiling stories about creative professionals in Upstate New York. I submitted my personal story of "art and life colliding," where my childhood love of carving little monsters developed into the restoration and woodworking art I get to do now, and to my surprise and delight, he chose to illustrate it and include it in the final work -- a great comic book! The idea behind the project is to inspire kids to explore careers in the creative economy and when the book was released last fall I got to see my own story next to those of some of the most creative, and inspiring artists New York has to offer. It is beyond incredible to be in such company. Ira's book will be distributed to school kids all over Upstate New York with the help of the Workforce Development Institute and Capital Repertory Theatre. You can even download the whole book for free!
What concerned you in 2016?
I used to feel my experience as a driver was fairly typical of someone who lives in a city. Yes, there's always the chance of an accident with another car, or even something out of the ordinary, like a falling tree or animal to watch out for. After 2016 however, I drive around with a new fear -- always somewhere there in the back of my mind -- of being swallowed up by the city of Albany at any moment. First there was the sinkhole in May that opened up at Madison and New Scotland Avenue -- literally less than an hour after I'd driven over the very spot. Then, just a few months later a car was eaten by South Lake Avenue as it was parked in a spot that my own car is sometimes parked in. Don't get me wrong; I understand that Albany is an old city with a lot of aging infrastructure -- the South Lake sinkhole was caused by the failure of an 85-year-old valve -- and I know that the city can't very easily go around and check beneath every street for potential disaster, but I can't help but feel, as I drive around town, that the streets of Albany could decide to feast again at any moment, and there's no reason to think that my car won't be the one they come for next.
You thought I was going to talk about Standing Rock, Aleppo, the spike in hate crimes, or one of the real things that's keeping me up at night, didn't you? I assure you, there are plenty of real concerns here and I'm lucky to be part of communities like this one, full of people passionately working on them but thank you AOA for letting me be a little lighter. And watch out for sinkholes!
What delighted you in 2016
This is an easy one for me. This is the year I got to marry the wonderful and perpetually-amazing (and occasional AOA contributor) Laura McCarthy! And while that was certainly delightful enough, what made it especially enjoyable was getting the opportunity to spend the year planning and dreaming for the big day doing so much of it ourselves -- like building backdrops, designing hand-painted stationery, and making a line of wedding favor products like lotions and soaps with our own custom scent -- as well as working with some of the coolest vendors to be found anywhere.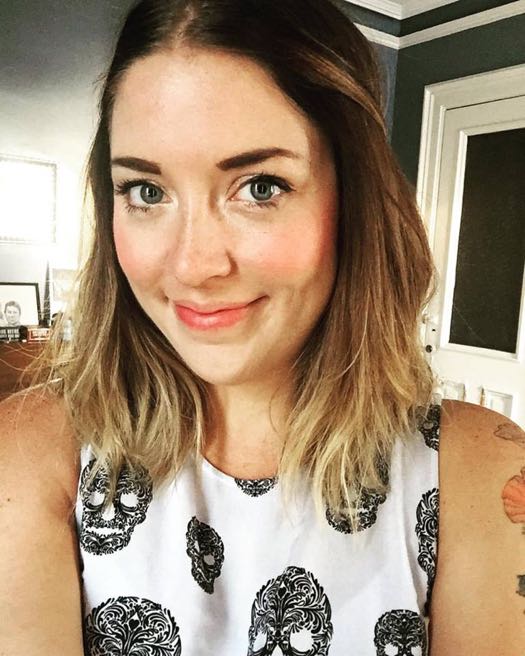 Heidi Benjamin Sicari
Takk House in Troy
What surprised you in 2016?
The number of parking violations I got this year! Haha. You gotta love living downtown!
What concerned you in 2016
I probably shouldn't get political but our new president. Good grief. :(
What delighted you in 2016
Wedding bells! I got married this year and held two of the most magical celebrations ever with people I love!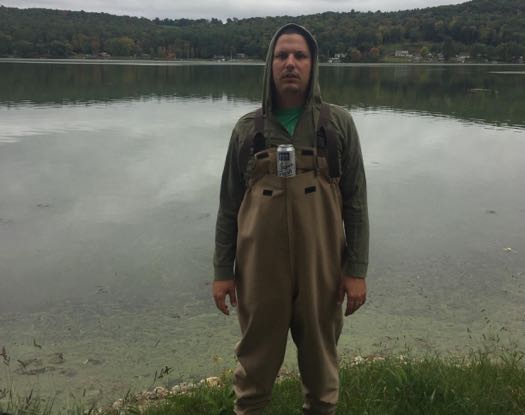 Frank Sicari
Takk House in Troy
What surprised you in 2016?
Trump
What concerned you in 2016?
Trump
What delighted you in 2016?
Marrying my best friend.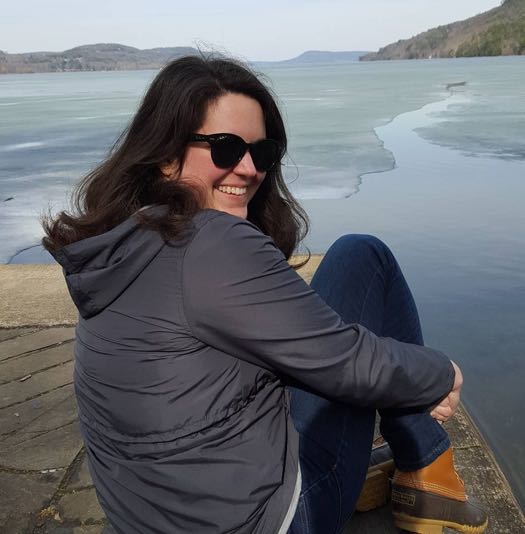 Deanna Fox
Freelance journalist (you know her on AOA as the current "Eat This" columnist) who, when not writing, is trying to find new ways to stay warm this winter.
What surprised you in 2016?
How mean my children can be to each other! I don't have siblings, so this is kind of new for me. Maybe it's normal sibling stuff -- my kids are only a year apart and in early elementary school -- but I'm just shocked at how aggressive and rough they can be with each other, both verbally and physically. At the same time, when things are good it's like they are conjoined twins, so synced up with each other. They might hate each other sometimes, but they'd also be the first person to fight for the other when things get tough.
I'd say in general most of the biggest surprises in my life this year revolve around my children. I'm amazed at how politically astute and engaged in politics they became, even from the limited exposure to the election they received. My kids extended a sort of empathy for the issues and how they might impact people they know in ways that had me in awe of how grand and mysterious their wee hearts and minds are.
What concerned you in 2016?
Oof -- it's hard to pick just one thing! Probably my biggest concern in 2016 was the diminishing presence of real, legitimate media. Perhaps I'm biased because I'm a writer, but I'm continuously shocked at how little importance is placed on the role of impactful journalism. I've watched a lot of colleagues I respect and admire lose their jobs due to budget cuts or corporate pocket-lining or leave their jobs in order to take a position with more stability, better hours, better pay, and less hostility. I'm worried about what a future in a post-information age might result in.
I'm also still concerned with the amount of restaurants that charge ridiculous prices for subpar food, some going as far as lying about what kind of meat or source of produce is actually being served.
What delighted you in 2016?
How blessed I am to have good friends. I wake up pretty much every day feeling like I am failing at life (trying to be a good single parent, make a living as a freelancer, keep all of my obligations upheld... hopefully without whining about it too much on social media) and then a friend will reach out to me and I realize I must be doing something right to have so many good people in my life who genuinely care about me.
____
More That Was 2016
+ Favorite local foods of 2016
Hi there. Comments have been closed for this item. Still have something to say? Contact us.