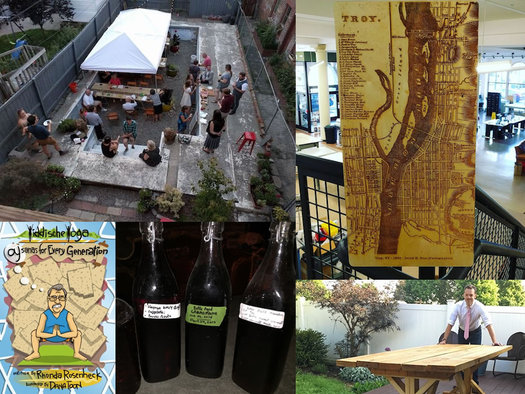 With 2016 winding down, we're talking with a bunch of people about the past year.
Today we checked in with a few Capital Region people to find out what kinds of interesting things they made this year.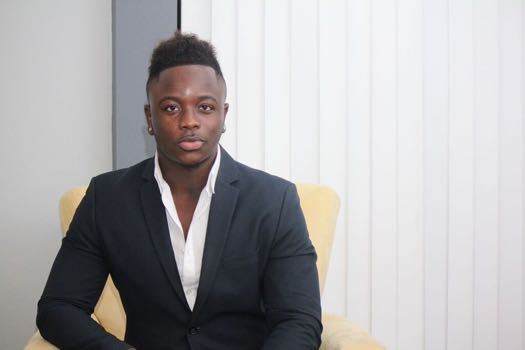 Jacques Bastien
Entrepreneur, writer, college professor
This year, I made a realization that my true callings in life are to be a role model for young black men and to use my talents, connections, and experiences to help create more opportunities for young people of color.
As a result, I (with the help of my team) created two things: StandWithBLM and SHADE.
We had a lot of good moments but also some bad moments this year -- terrorism, natural disasters, you name it. It felt like everywhere you turned, there was something else happening in the news. While Facebook does the best they can to acknowledge everything that happens, there were a lot of people (of all races) who felt like Facebook should've given them an option to show their support for the Black Lives Matter movement by allowing them to change their profile photo like they were able to do for Paris. Unfortunately, Facebook didn't have that as an option. So we built one and we called it StandWithBLM. It's a simple website where you upload your image and then the website will automatically add a filter to your photo. You can then download that photo and upload it to your social media feed or as your profile photo. Here's an example of one. The app was featured on many online websites including ProductHunt.com.
SHADE, on the other hand, is an influencer management agency that we launched in September. The way it works is we find social media influencers, help them create strategies for their content, help them grow their followers, help them build their brands, and then we pitch them to brands. Our ultimate goal is to help them become self-employed while doing what they love. Only thing is, SHADE only focuses on black and brown influencers. There are a few other influencer management agencies that already exists but a lot of minority influencers felt like there's not many opportunities out there for them to work with brands. So we decided to create that opportunity.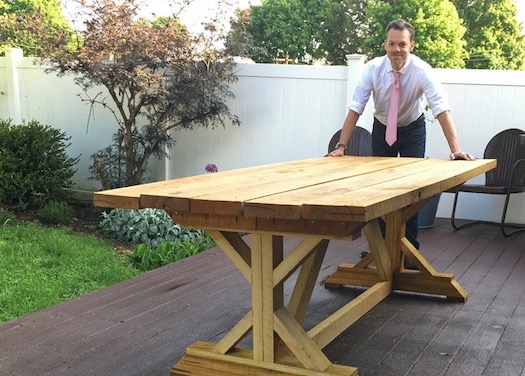 Dennis Mahoney
Author
I made a mess this year.
I built a 300-pound backyard table using rough-cut locust wood. Since I failed to account for the extra thickness of rough-cut wood, the finished table is several inches taller than expected and makes for some awkward, high-elbow meals.
I'm a writer and didn't know what to write, so I wrote a wilderness of stuff: a fictional persona, a ghost-story blog, the first half of a novel-in-progress, a letter to my son that went viral and was read by a few million people, and another blog I started two weeks ago.
I made an amazing, important friendship that couldn't sustain its own weight. The first six months were vital, the next six moribund. I gave the friendship everything I could and it crashed anyway. It was like an exceptionally vivid phoenix that burned and stayed ashes.
Worth it, though. All of it.
Katie Hammon
Musician, executive director of the Downtown Troy BID
I would say the most interesting thing I have created this year was my sunken backyard hangout! We had to first clean out the old pool lining, garbage, trees, etc. from the deep end and expose the dirt below. Cleaned up the walls a bit and then started filling it in. We started tackling it in 2015 here and there, but Louis and I wanted to hold our rehearsal dinner in the space, so we moved a bit quicker this past summer. A lot of dirt and rocks and we got ourselves a nice spot to hang out.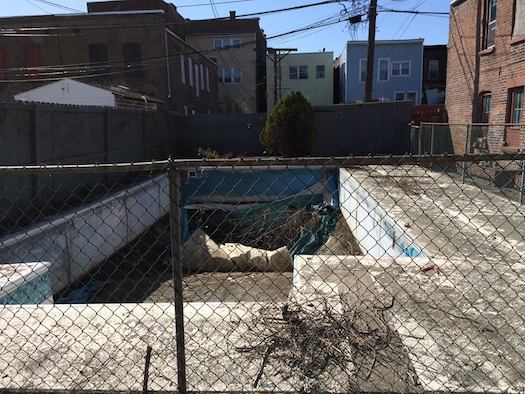 Here's a photo from our rehearsal dinner there, which took place in August.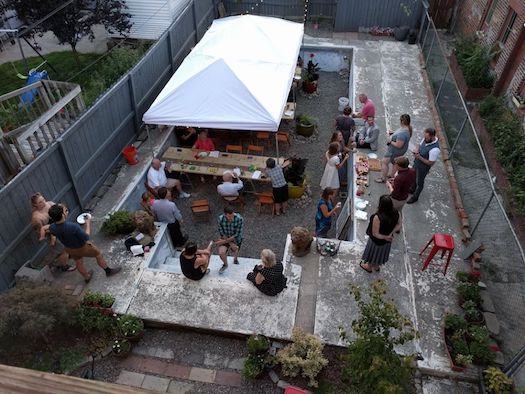 Peter O'Toole
Photographer, Twentyone3
I call it American Totem.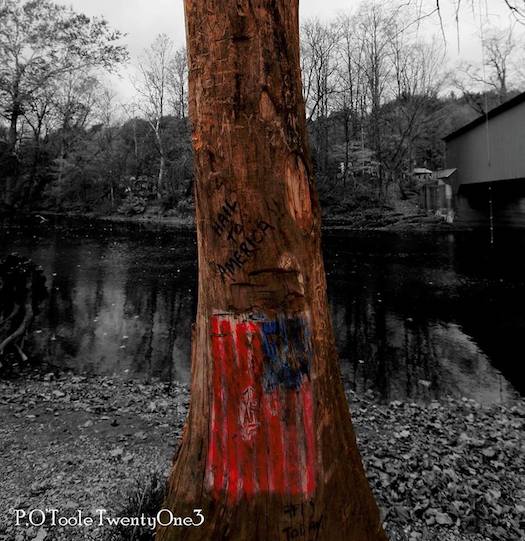 I was out in Washington County last fall after being laid off from a job I had held for 15 years. The spot was very peaceful and I had been to this same spot a couple of times before at night. The husk of the dead tree just leapt out at me because of the color of the American flag, but the graffiti around the whole thing was compelling. This is a composition of two images -- one with the tree and one with the Battenkill in the background. Maybe not as stunning as the nighttime images I have taken, but I through this had some stopping power.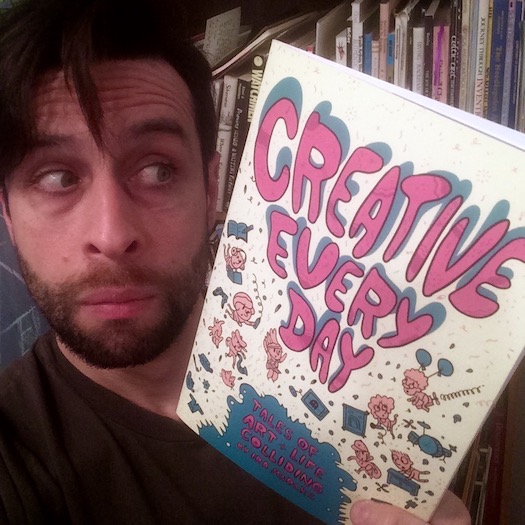 ira Marcks
Cartoonist, author
The coolest thing I made last year was a comic book called Creative Every Day. It's a collection of stories about the amazing creative people living in the Capital Region. I love telling stories with my art, but this project was extra special. It was so inspiring to work with dancers, musicians, painters, architects, writers, and so many other creative people to bring this book to life. For me, art is about communication and Creative Every Day is a shout out to all the great people working in the arts.
Tom Tongue
Tech Valley Center of Gravity
I wanted to make some maps for gifts this year, and started out by visiting the Rensselaer County Historical Society. They have some very old maps of Troy, and I took a picture of several of them, but later found better scans online. The images were adjusted to make them work for the laser cutter, and then I used the engraver setting to put the map on the wood.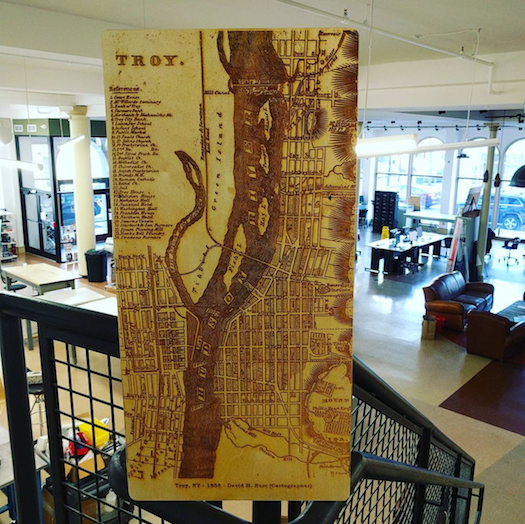 This map shown was engraved first, then sanded to remove some of the smoke residue, and a coating of polyurethane was applied to preserve it. Subsequent maps had a different process that involves using gel stain to make the engraving darker.
Emmanuel Treski
Mixologist, Speakeasy 518
The two things I'd like to bring up are bottle aged cocktails and homemade tonic syrup.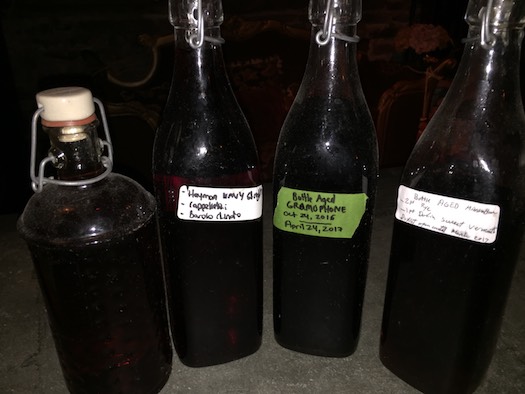 Bottle-aged cocktails are unique, as you are waiting for the reverse oxidation of a wine-based product (e.g., vermouth), which after six months of sitting in a sealed and unopened bottle will make a cocktail extremely smooth. The chemical composition will elongate, and will take away from the short and and spiky peaks that can make a cocktail taste "harsh." So it won't end up making a "better" cocktail, just one that is smoother from start to finish.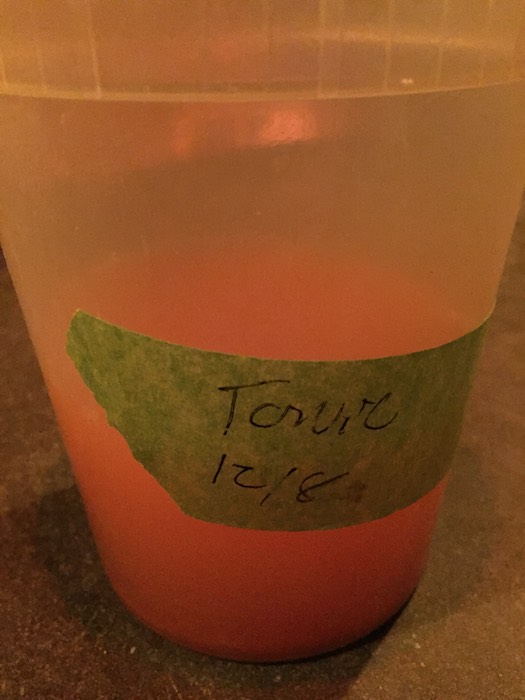 I started making my own tonic syrup after reading about the East India Trading company, that discovered cinchona bark, or Peruvian tree wood/birch powder, in the 1820s contained quinine, or basically the properties that ward off of malaria. When you make the tonic syrup from scratch, it not only taste better but you are guaranteed to have the properties of a healthy tonic.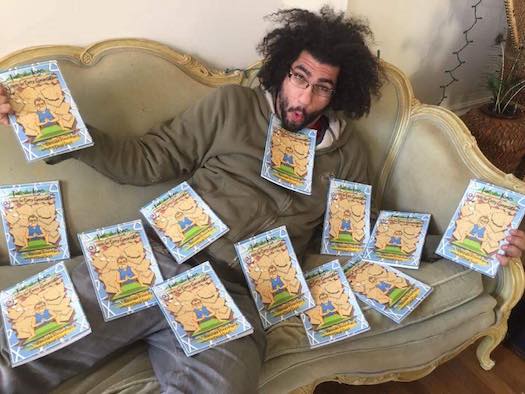 Dana Owens
artist
Among all of the cooler things I accomplished this year I would have to say the best would be illustrating the Yiddische Yoga book. To date it has been the biggest project I've ever been apart of. We are in bookshelves all over the Capital Region, Connecticut, New Jersey, and NYC including the Jewish Museum Book Store.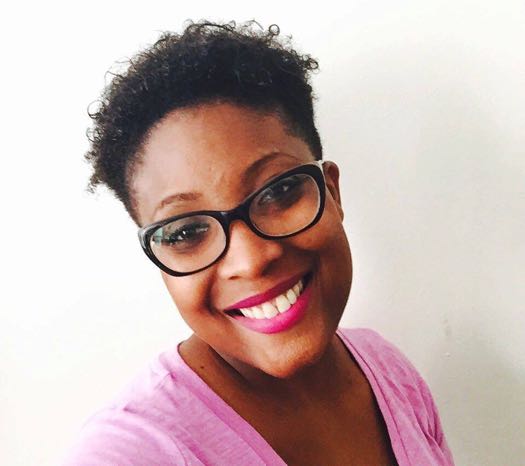 Ashleigh Kinsey
Artist, blogger, digital media expert
I finally got out of my own way, and accomplished things that I had been wanting to for a long while. I would have to say that the most interesting thing I made this year was change. I changed my outlook on negative situations. I changed my thought processes when it came to what I could accomplish, and I ended up doing more to satisfy my own need to create and meet new people.
____
More That Was 2016
+ Favorite local foods of 2016
+ Surprises, concerns, and delights from 2016
+ Interesting stories to cover in 2016
+ The most popular items on AOA in 2016