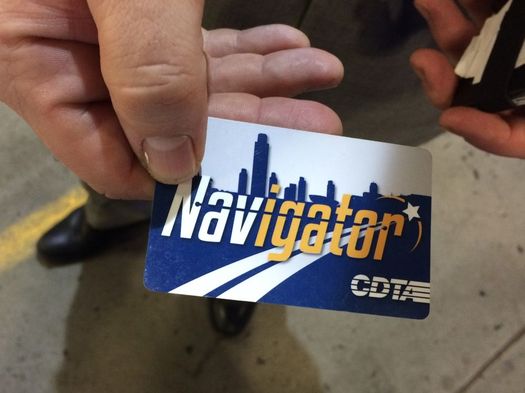 CDTA opened its new Navigator fare card to the general public Thursday. The new system includes a bunch of potential benefits for riders as well as the transit org -- and it opens some interesting possibilities for transportation in the Capital Region that extend beyond the bus (hello, taxis).
"It makes everything quicker, everything more convenient," CDTA CEO Carm Basile said Thursday. "But most importantly, the customer manages their own account. They do what they want to do when they want to do it and how they want do it."
Here's a quick overview, along with a few bits about the upcoming bike share and a common taxi system for the Capital Region.
Navigator basics
+ The new fare system uses smart cards -- they look and feel almost exactly like credit cards -- that riders can load (reload) with money to buy rides. When you board, you tap the card on the reader on top of the fare box.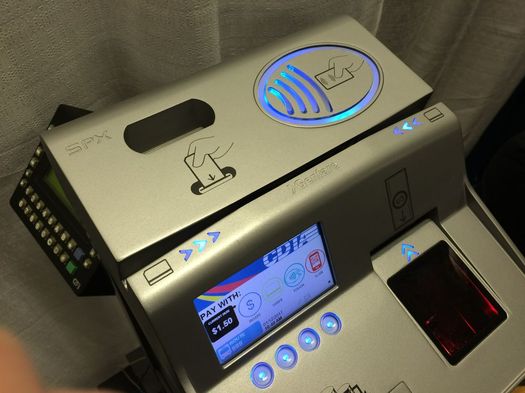 + The biggest benefits for riders is that now you can set up an account with CDTA online, via phone, or in person and its retail outlets and then link the Navigator card to the account. The money then isn't really "on" the card -- it's in the account. The card just becomes an extension of the account, so if it's lost, you can just get a new one and link it -- no money or pre-paid fares lost. You can also add money to the account online, on the phone, or in person. (There's an "autobuy" function if you add a credit card to the account that allows you to replenish the card automatically if it gets low.) And it's also possible to link multiple cards to the same account.
+ The new Navigator cards are not available on the buses.
+ We registered a new Navigator card online today and it took less than a minute.
+ The cards can be loaded with money for pay-as-you go riding (minimum $10 added at a time) or for a 31-day pass ($65).
+ Individual rides are $1.30 with the Navigator card (.20 less than if you're using cash), and the system tracks the number of rides you take in a day, capping the total overall fare at $3.90 (no more than a day pass).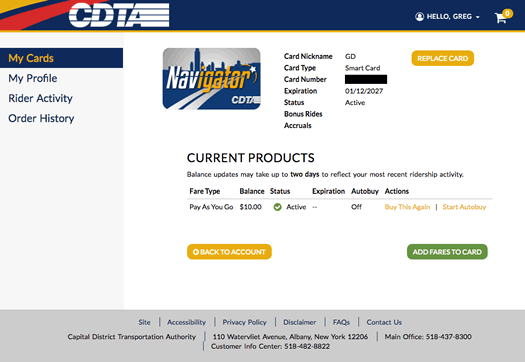 + Carm Basile said the cards will allow CDTA to offer special discounts in the future, like maybe free rides on your birthday or something like that.
+ CDTA also plans to roll out a mobile device payments for Navigator later this year. Then you'll be able to use a mobile phone like one of the plastic cards.
+ The old swiper cards are still available, and will continue to be available through most of this year.
+ And the fare boxes will continue to accept to cash. Basile said Thursday cash is a hassle to handle, but "it's never going away." Apparently folded, bent, mangled paper currency doesn't play well with machines that take it and count it. Said Basile of the process of collecting cash from buses: "If you follow the money, it's amazingly archaic. ... You'd shake your head and say 'Is this really 2017?'"
CDTA's put together an FAQ for the new system.
CDTA as a platform for other services
Navigator will potentially be more convenient for riders, and could also help things run more smoothly for CDTA. But it also opens the way for the transit org to continue its push to become something more like a platform for transportation services rather than "just" the bus.
An upcoming example: CDTA will be administering the bike share planned to start this year. And Basile said Thursday that Navigator will be the payment mechanism for renting a bike.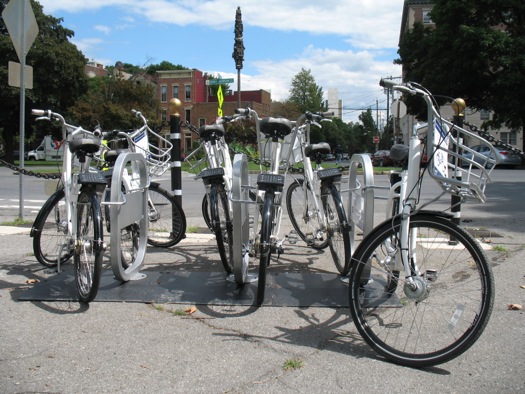 And if you can use Navigator to pay for a bike ride, then theoretically couldn't it also be used to pay for a taxi ride -- especially since CDTA is in the process of creating a regional setup for cabs in this area?
"[It's] more than theoretical," Basile said of such taxi payments Thursday. "It's in the thought process, sure."
So you could use Navigator to pay for a taxi. And Navigator also will eventually be part of a mobile app... that sounds a lot like a situation in which someone could theoretically order a local taxi and pay for it all from their phone through a common platform run by CDTA. (You might have heard similar such systems are rather fashionable these days -- if not yet available here.)
"That's two different functions," Basile said of taxi payments and taxi ordering, "but it's something we're thinking about."
About a regional taxi system
Just because that sort of setup is theoretically possible doesn't mean it will actually work out. There would be a lot of steps to get there. And there isn't even a regional system for taxis in place, yet.
Basile said CDTA is hoping to roll out a common ordinance for taxi service this spring. And he said that, so far, both municipalities and taxi operators have been very amenable to the idea because it holds the promise of simplifying the situation greatly.
"It's not like the people who live and work here are asking for something that's unreasonable," Basile of the area's much-criticized taxis. "I just want to know who to call, who to tap to get a cab. I'd like that cab to come in a reasonable time -- I'd like to know when it's coming. And I want to know what the fare is. Cleanliness and customer service, we'll get that, too. But if you do those three things, most people are happy."
Earlier on AOA:
+ CDTA: Bike share planned for next summer
+ CDTA wants to know what you think about taxi service in this area
+ New York State could be closer to allowing Uber and Lyft to operate here. Maybe. Sort of.
CDTA advertises on AOA.
Hi there. Comments have been closed for this item. Still have something to say? Contact us.