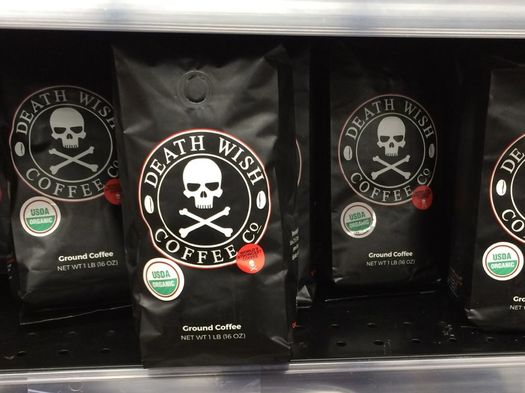 Mike Brown -- the founder of the Round Lake-based Death Wish Coffee Co. -- is the speaker for the next event in the local Startup Grind series January 26 in the Rensselaer Technology Park. Tickets are $20 (or 2 for $30) ahead / $25 at the door / free for current students.
You probably already know the outline of the Death Wish story. Brown started the brand -- "the world's strongest coffee" -- out of the Saratoga Coffee Traders location in Saratoga Springs. And then got a huge boost last year when Death Wish won a contest for a free TV spot during the Super Bowl. Business has been booming since. (The coffee is available online and at retail outlets such as supermarkets.)
The Startup Grind event page says Death Wish now has revenue of $14 million a year.
The event next Thursday, January 26 is at Pat's Barn in the Rensselaer Tech Park. Networking at 6 pm, talk at 7 pm.
Earlier on AOA:
+ Next up for Death Wish Coffee: NASCAR
+ Death Wish Coffee Vodka
+ Death Wish Coffee gets a Super Bowl ad