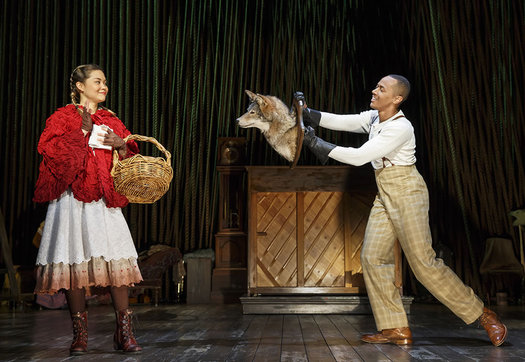 It's nice to know in turbulent times that you can always count on Friday to show up exactly when you expect it. And here it is. Right on time.
So now, it's our turn. After the jump we've compiled a list of things going on this weekend that you might want to try -- from winter festivals and chowder to Oscar-nominated films and comedy.
Planning something you don't see here? Tell us about it in the comment section. And whatever you're up to, have a great weekend!

1st Friday
Friday: It's 1st Friday in Albany. Shops and galleries are open late with art, performances and specials. A few things slated for tonight:
+ The Albany Institute of History & Art is open free of charge with an open mic for musicians and a family-friendly rock and roll party, including a scavenger hunt and piñata.
+ The Cheese Traveler and Changing Spaces 2.0 host an art show with music by Adam Coolong and a cheese demo.
+ The El Dorados headline the 1st Friday swing dance at 25 South Allen
Chowderfest
Saturday: Chowderfest returns to downtown Saratoga Springs. Sample soups and chowders from restaurants and caterers in Saratoga County. Saturday 11 am-4 pm -- free admission, samples are $1 each, and you can vote for your favorites
Lake George Winter Carnival
Saturday-Sunday: The annual Winter Carnival opens this weekend in Lake George. The four-weekend carnival kicks off with a football tournament, horse and carriage and sleigh rides, a parade, a chili cook-off, ice diving demonstrations, s'mores and a hot chocolate bar, fireworks and more. Saturday and Sunday starting at noon -- Free admission
Winterfest Wine & Beer Tasting
Friday: The Holiday Inn in Saratoga hosts the Winterfest Wine & Beer tasting. Wine, beer and hors d'oeuvres. Proceeds benefit the Wesley Foundation, Relay for Life: American Cancer Society. Friday 6 pm -- $20 per person / $30 per couple
Stage
Grand Concourse
Friday-Sunday: Albany Civic Theater opens a production of Heidi Schreck's Grand Concourse. The story of faith and forgiveness follows a nun who runs a Bronx soup kitchen with unsentimental efficiency and an idealistic young volunteer. Friday and Saturday 7:30pm, Sunday 3 pm -- $18
Into the Woods
Saturday: The Fiasco Theater Company brings a production of Stephen Sondheim's Into the Woods to Proctors. Saturday 3 pm and 8 pm -- $25 and up
Dial M for Murder
Friday-Sunday: Curtain Call Theater opens the mystery classic Dial M for Murder. Friday and Saturday 8 pm, Sunday 3 pm -- $24
Wait Until Dark
Friday-Sunday: Schenectady Civic Players presents a production of the thriller Wait Until Dark. Friday and Saturday 8 pm, Sunday 2:30 pm -- $20
Assisted Loving
Friday-Sunday: Capital Rep continues its production of Assisted Loving. It's the story of a man whose 80-year-old father drags him into his search for a new romance after 50 years of marriage. Friday 8 pm, Saturday 3 pm and 8 pm, Sunday 2 pm -- $20 and up
Jack Hanna's Into the Wild Live
Friday: Jack Hanna brings his animal show Into the Wild Live! to Proctors. "Jungle Jack will introduce you to some of the world's most spectacular animals. Jack will also share humorous stories and amazing exclusive footage from his worldwide adventures." Friday 7:30pm -- $20 and up
Bizarre Magic with Brian Brushwood
Saturday: Magician/comedian Brian Brushwood will be at Proctors for two stage shows. "In one show, Brushwood ... escapes from an audience-tied straitjacket, breaks concrete bricks over his head, sticks nails in his eyes, reads minds, lays on a bed of nails, performs the indescribable "human crazy straw" and so much more." Saturday 3:30 pm and 7:30 pm -- $25 ahead / $30 day of
Comedy
John Reep
Friday-Saturday: Actor/comedian John Reep (Blackish, Last Comic Standing) headlines this weekend at The Funny Bone. Friday and Saturday various times -- $20
Erin Jackson and James Camacho
Saturday: Comedians Erin Jackson and James Camacho bring their stand-up acts to The Comedy Works in Saratoga. Saturday 7:30 pm and 9:30 pm -- $15 / $20 day of
MopCo Fringe Friday:
Friday: MopCo's Fringe Friday presents What Could Go Wrong -- a surprise improv show by some of the region's most talented improvisors, all based on audience suggestions. Friday 8 pm -- $10 / $6 for students and seniors
Chortle Kombat
Saturday: Chortle Kombat returns to the Mop & Bucket Company. Teams of improvisors compete against each other creating scenes and songs based audience suggestions. Saturday 8 pm -- $15 / $6 for students and seniors.
Music
Friday: The Wood Brothers show at the Massry Center is sold out.
Friday: Marco Benevento at The Hollow
Composer, organist, electric pianist. With: Maybird, Band of Ghosts. 8 pm -- $17
Friday: Molsky's Mountain Drifters at Old Songs
"Grammy-nominated artist on fiddle, banjo, guitar and song..." 7:30 pm -- $23
Friday: Alash at Caffe Lena
Tuvan throat singers (they've played with Bela Fleck). 8 pm -- $20
Saturday: Wild Adriatic at Putnam Den
Album release show for the local rock band. With: Let's Be Leonard, Bathrobe Robots. 9 pm -- $10 ahead / $15 day of
Saturday: Cecilia Zabala + Philippe Baden Powell at The Linda
Argentine singer-songwriter + Brazilian pianist. 8 pm -- $20
Saturday: Jay Unger and Molly Mason at Proctors
Folk duo. 7:30 pm -- $24 ahead / $26 day of
Saturday: Formula 5 at The Hollow
Prog rock. With: Ampvene. 8 pm -- $12
Film
Ben Hur
The Madison Theater is screening the 1959 epic Ben-Hur. Also this weekend at The Madison, An American Tail and the animated WWII drama Grave of the Fireflies various times -- $5, select .35 matinee screenings
From Here to Eternity
Saturday-Sunday: This month's Movies and Mimosa flick at The Bow Tie Cinema in Saratoga is the classic, From Here to Eternity Saturday and Sunday 11 am
Donnie Darko
Friday-Saturday: This month's Bow Tie Insomnia Theater late night movie is 2001's Donnie Darko, starring Jake Gyllenhaal as a bright and charming high school student with a dark and eccentric side. Friday and Saturday 11:30 pm
Oscar-nominated
A bunch of films nominated for best picture at this year's Oscars are at The Spectrum right now, including Moonlight.
Hockey
Union
Friday-Saturday: The #4 Union men's hockey team faces off with #16 Cornell at Mess Rink Friday night (8:30 pm). And then on Saturday it takes on Colgate (7:30 pm). $15 and up
RPI
Friday-Saturday: The RPI men's hockey team has the flip schedule at Houston Field House -- against Colgate Friday and then Cornell Saturday. 7 pm both games -- $12
Devils
Friday: The (not for much longer) Albany Devils face off with Lehigh Valley at the TU Center. Friday 7 pm - $15 and up
Hoops
UAlbany
Saturday: The UAlbany men's basketball team takes on Stony Brook at the SEFCU Arena in the school's annual "Big Purple Growl" game. Saturday 7 pm -- $15 and up
Siena
Saturday: The Siena men's basketball team takes on Canisius at the TU Center. Saturday 7 pm -- $10 and up
Harlem Globetrotters
Sunday: The Harlem Globetrotters bring their world tour show to the Times Union Center. Sunday 1 pm -- $17 and up
Skating
Empire State Plaza
The ice skating rink at the ESP is open this weekend (weather permitting). Friday-Sunday 11 am-8 pm (closed 3-4 pm for maintenance). It's free to skate. Skate rentals are $4 / $3 for kids / free on Fridays.
Swinburne: The city of Albany's Swinburne Skating Rink is also open for the season. see the link for hours -- $1 admission / under 18 is .50 / skate rental $3
Museums/galleries
Captured Moments
Friday: The Albany Institute recently opened Captured Moments, its new exhibit of photos from its large photography collection. The exhibit will be on display through May 21.
The institute also continues Rock and Roll Icons, an exhibit of 1970s and 1980s rock and roll act photography by Capital Region resident Patrick Harbron. (On display through February 12.)
State Museum
The State Museum recently opened a new exhibit about ice ages in New York. And the The People's Art: Selections from the Empire State Plaza Art Collection continues with works by artists such as Mark Rothko, Jackson Pollock, Helen Frankenthaler, Franz Kline, David Smith, and Alexander Calder. (On display through September 3, 2017.)
Also at the State Museum: Hudson Valley Ruins. (On display through the end of 2017.)
Together Until the End: Schenectady in the First World War
The Schenectady County Historical Society recently openedTogether Until the End: Schenectady in the First World War, an exhibit on Schenectady during WWI. (It's at 32 Washington Ave in Schenectady.)
Nick Cave Until
MASS MoCA is exhibiting Until, a new immersive installation by artist Nick Cave. Blurbage: "Through exuberant, politically charged materials, Cave probes issues relating to gun violence, race, and gender inequality. Wrapped in bright glitter, the work is sharp and also painfully beautiful." (On display through August 2017.)
The Clark
In addition to its permanent collection, The Clark also has the exhibits Japanese Impressions: Color Woodblock Prints from the Rodbell Family Collection (on display through April 2) and Photography and Discovery (on display through February 5).
Norman Rockwell Museum
The Norman Rockwell Museum in Stockbridge Hanna-Barbera: The Architects of Saturday Morning. (On display through May 29.)
Gravity and Light
The Opalka Gallery has Gravity and Light: Caroline Ramersdorfer Sculpture, 1985-2016. "Starting with huge blocks of marble, granite and other stone, Ramersdorfer carves intricate interiors as if from the inside out, harnessing light and the material's innate properties." (On display through March 5.)
Patterns
The Tang has Sixfold Symmetry: Pattern in Art and Science. "Patterns, systems, and networks are all around us, and in this digital age we are increasingly aware of their influence on our lived experience. This exhibition explores some of the ways in which human beings create and manipulate patterns, and why we are intrinsically driven to do so." (On display through March 12.)
Drawing Animals
Sunday: Natural science illustrator Meg Sodano leads a class about drawing animals at the Thacher Nature Center. "Using a variety of animal specimens as models, Meg will demonstrate drawing techniques and observational approaches, then guide participants in their own drawings. Participants will learn about animal anatomy and how to render form, structure, and function." Sunday 1-3:30 pm -- $25 covers all materials (registration required)
Markets
Troy Makers Market
Saturday: Local craft vendors will display and sell wares at the Troy Makers Market in conjunction with the Troy Waterfront Farmers Market at the Troy Atrium. Saturday 9 am to noon
Farmers' markets
+ Troy Waterfront Farmers Market is in the Atrium for the season. Saturday 9 am-2 pm
+ The Saratoga Farmers' Market is in the the Lincoln Baths in Spa Park. Saturday from 9 am-1 pm
+ The Schenectady Greenmarket is indoors at Proctors. Sunday from 10 am-2 pm.
+ The Spa City Farmers' Market is indoors at the Lincoln Baths. Sunday from 10 am-3 pm
Day trips
Explore New Paltz, head for The Berkshires, the Catskills, or Columbia County.
The Madison, The Mop & Bucket Company, The Albany Institute of History and Art, and NYS OGS advertise on AOA.
photo: Joan Marcus
Say Something!
We'd really like you to take part in the conversation here at All Over Albany. But we do have a few rules here. Don't worry, they're easy. The first: be kind. The second: treat everyone else with the same respect you'd like to see in return. Cool? Great, post away. Comments are moderated so it might take a little while for your comment to show up. Thanks for being patient.