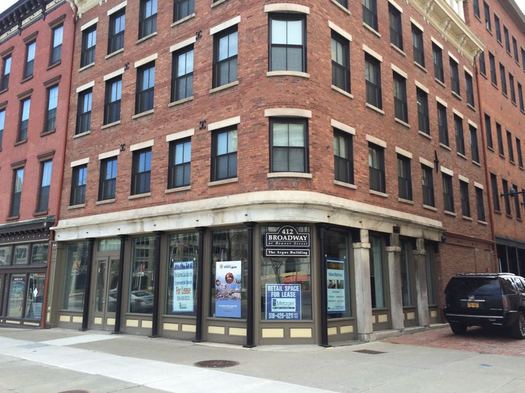 The Fort Orange General Store is returning, with a new owner and a new location in downtown Albany.
The new owner is Schuyler Bull. And the new location is a street-level space at 412 Broadway -- the Argus Building -- across from the SUNY administration plaza. He's aiming for a soft opening in mid May.
The popular shop opened on Delaware Ave in 2014 selling a mix of gifts, accessories, home goods, stationery, and kitchen items in a beautifully-designed space -- and apparently had been doing well. But owners Caroline Corrigan and Katy Smith announced last year they were closing in order to focus on their careers outside the business and take some time off.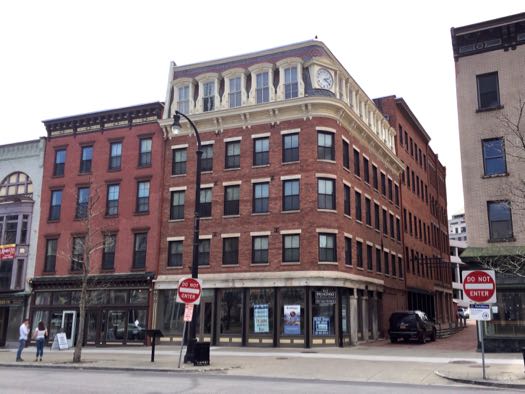 "I thought it was a great concept and something I didn't want Albany to lose," Bull said this week of the store. "So I kind of explored my options and decided to reach out to them to see what we could do and everything just fell into place."
Bull's current job is assistant director of the Downtown Albany Business Improvement District. And he recently moved downtown to one of the newly-converted apartments in the neighborhood.
"There's a lot of development happening here, a lot of exciting projects -- the Albany Capital Center, the renovation of the Times Union Center atrium, all the residential units that have been added here, and all the projects that are being fed into the pipeline," he said. "I just feel [the store] fits into the landscape here."
"Katy and I are so happy to have connected with Schuyler. He will do a fantastic job carrying on the business," Caroline Corrigan said via email this week. "Downtown is finally beginning to transform, and Fort Orange will hopefully be one of those anchor businesses like Stacks, Steuben St. Market and Cider Belly that can add to what would attract new residents."
Retail taking root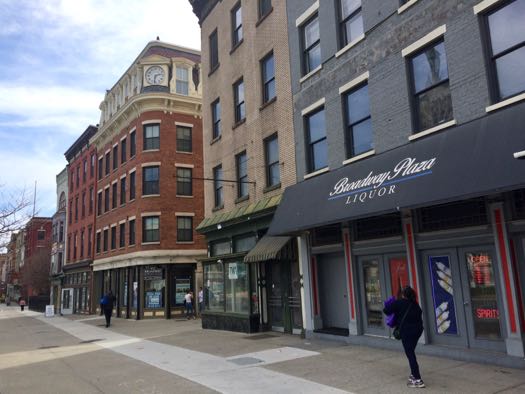 Retail often seems like one of hardest pieces of the development puzzle for the area's urban centers. But there are signs it's taking root again in downtown Albany.
There is, of course, B. Lodge & Co., which has been there virtually forever. Fresh & Fly has been operating for more than a decade now. Angela's Bridal opened a storefront on State Street a few years back. The Steuben Street Market grocery opened a little more than a year ago. And more recently Daniel Mozzes Design Studio opened in a space just off Pearl Street this year.
Schuyler Bull said he and Paula Patterson -- Fort Orange's new creative director and assistant manager -- are planning a range of different events to keep people coming through the shop, including craft nights, tastings, and maybe yoga classes. And with about 2,000 square feet to work with, they have some flexibility to move things around.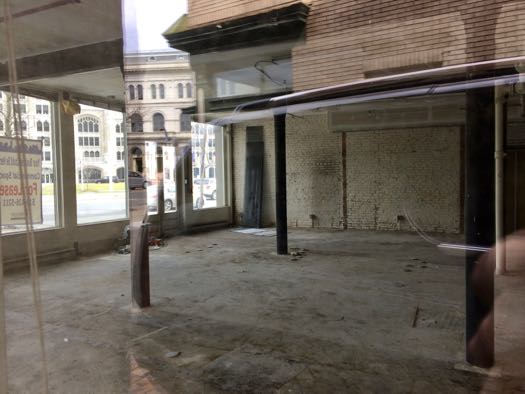 "We want to program the space as much as possible. We want this to be a space that the community feels really welcome in, that they can come in and hang out," he said. "It's not just a retail space, it's a community center, a place for people to come and enjoy themselves."
And of the common refrain about things like parking? Bull points to the parking garage located just to the west of Broadway behind the store and the easy access via public transportation.
What to expect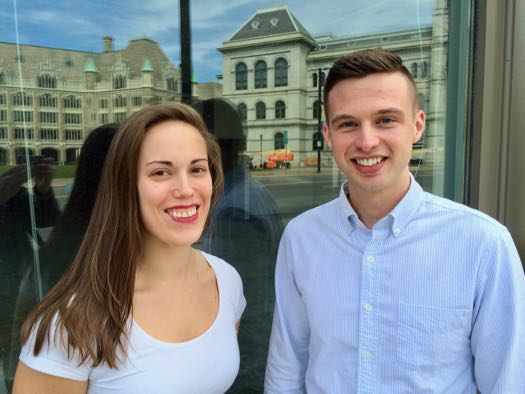 Paula Patterson and Schuyler Bull
When the new Fort Orange General Store opens in May, Patterson said it will be feel familiar to previous customers -- but with a new spin.
"Definitely a similar concept," she said. "We don't want to take every single thing they had and put it on the shelves, but keep the same vibe they had. Up-and-coming products, local things, stuff you can't get everywhere."
Bull said the extra room at the new location will allow them to stock more products, including locally-themed items. "We really have an opportunity to take what they had and expand on it."
Earlier
+ Follow up: Fort Orange General Store
+ About retail in downtown Albany, and other local downtowns
Find It
Fort Orange General Store
412 Broadway
Albany, NY 12207
Hi there. Comments have been closed for this item. Still have something to say? Contact us.