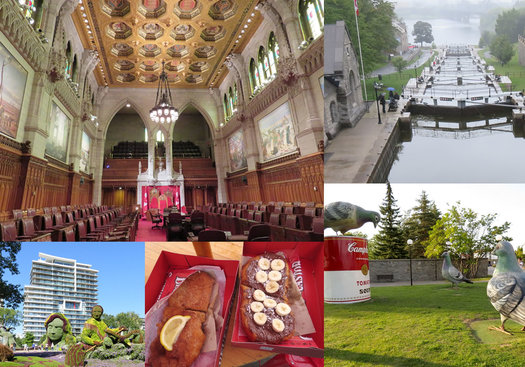 By Julie Madsen
Why: It's the capital of Canada!
How far: About 5 hours.

Often overshadowed by the two major cities that sandwich it to the east and west, Montreal and Toronto, Ottawa is worthy of a road trip all its own.
Getting there
Ottawa is just about five hours from Albany by car if you head west on I-90 and then go north on I-81.
History and Architecture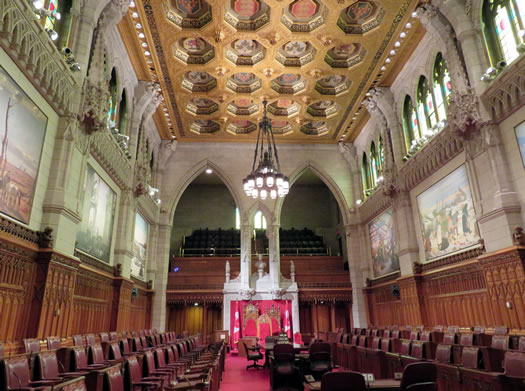 Parliament Hill
Centre Block -- the main parliament building -- is one of the most stunning structures in Canada. It contains the Senate and House of Commons chambers, Library of Parliament, and the Peace Tower. The Gothic Revival design draws visitors to look and snap pictures, but even better is the fact that you can tour the beautiful building and learn the history of the country, for free. Same-day tickets are available at 90 Wellington Street, first come first serve.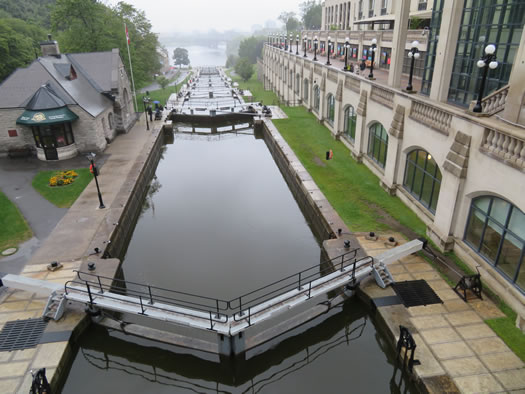 Rideau Canal
Ottawa is connected to Lake Ontario and the Saint Lawrence River at Kingston by the 125-mile Rideau Canal. It is the oldest continuously operated canal system in North America, a UNESCO World Heritage Site. On land, right in downtown Ottawa, you can visit locks 1-8. (Most of the 45 locks are still hand operated.) In winter, the canal becomes the world's largest natural ice rink -- five miles long and free to skate!
Bytown Museum
The Bytown Museum is located right beside the canal locks. It is the oldest stone building in the city. Bytown was the original name of Ottawa, and the museum talks about the growth and development of the city. 1 Canal Ln, Ottawa, ON K1P 5P6, Canada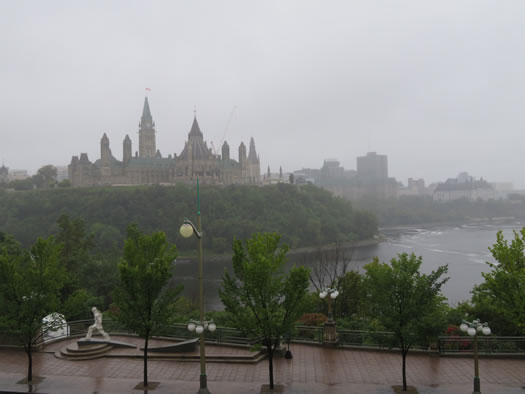 Nepean Point
Nepean Point is a hill overlooking the city. Samuel de Champlain -- touted as the "Father of New France" -- is memorialized in statue form at the top. To find this outstanding panoramic view climb up the path behind the National Gallery of Canada.


Art and Culture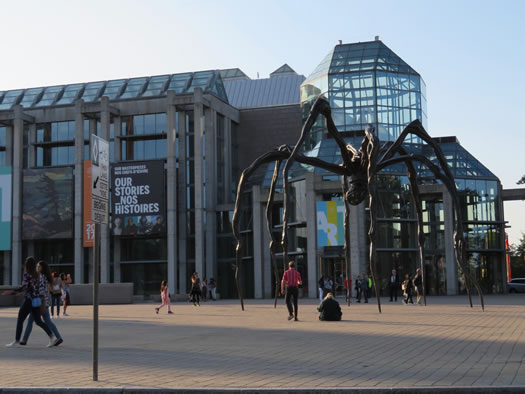 National Museums
A large cluster of national museums are located in the Ottawa area, including the Canadian Museum of Nature, Canadian Museum of History, and Canada War Museum. The National Gallery of Canada is very noticeable due to Maman, a giant spider that sits outside its walls. (Try and count the 26 marble eggs in its abdomen or plan your route to steer clear if you have arachnophobia.) There are also other interesting sculptures around the museum grounds.
Freebies
If you are on a budget there are many free museums, or times of the day that museums have free admission. The Bank of Canada Museum is always free and has surprisingly high-tech and interactive exhibits. Both the Canada Aviation and Space Museum and Canada Agriculture and Food Museum are free daily between 4-5 pm.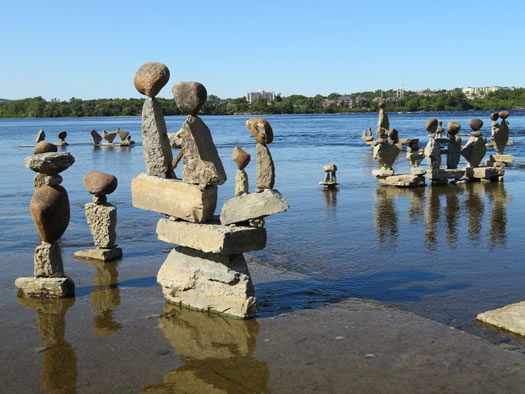 John Ceprano Rock Sculptures
On the shores of Remic Rapids Park every summer through fall since 1986, a unique balancing act pops up. Using only rocks from the river the sculptor comes back daily to create impressive scenes that defy gravity, and are open for your interpretation. Free to visit and a walk, jog, or bike ride on the adjoining Ottawa River Pathway.


Nature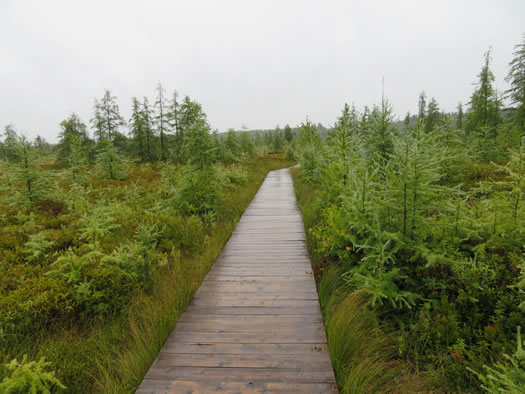 Mer Bleue Boardwalk
French for blue sea and named for its appearance when covered in morning fog, Mer Bleue wetland is quite a curiosity. The environment of the bog is more like something in the Arctic than in Ottawa. A boardwalk of less than a mile loops around the scenic area, and there are a dozen more miles of trails in the conservation area.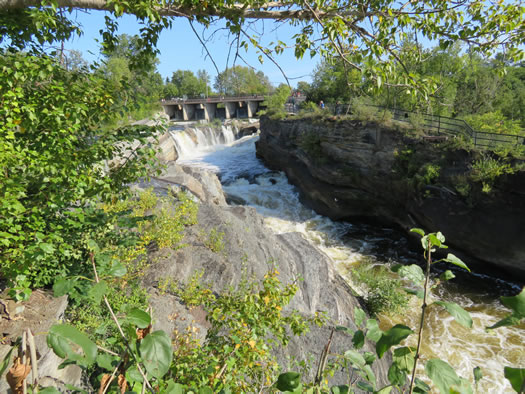 Hog's Back Falls
A short walk reveals an exciting waterfall at the point where the Rideau River and canal part ways. Hogs Back Falls is an artificial waterfall and also referred to as Prince of Wales Falls. Restrooms, picnic area, seasonal concession stand, and free parking.


Food and drink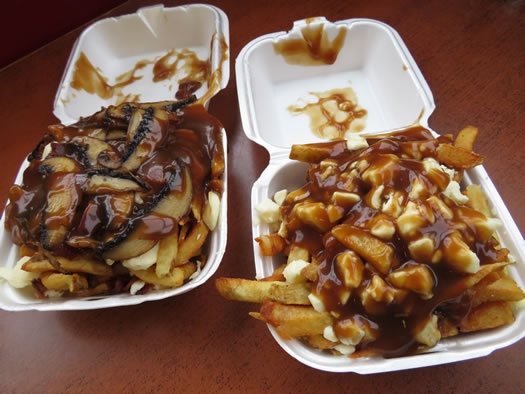 Fritomania
Fritomania is the perfect roadside dive: a little shack, cash only, fast and friendly service. It's on the outskirts of the city, so parking is as easy as can be. The poutine here is simply the best thing on earth. It is served hot and a lot, come hungry. 2442 St Joseph Blvd, Orléans, ON K1C 1E9, Canada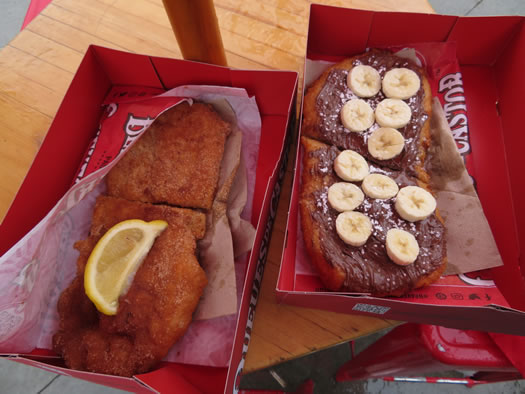 BeaverTails
Embrace your inner-tourist and grab one of these deep-fried pastries, also the name of the chain that serves them. The treats are made with whole wheat and stretched right in front of you. Your choice of toppings range from maple spread, to banana chocolate, and my personal favorite, "The Killaloe Sunrise": cinnamon, sugar, and lemon - that bit of acidity makes all the difference! There are multiple locations, but I love the one in the bustling ByWard Market because you get to experience some flavor of the city at the same time. 69 George Street Ottawa, Ontario K1N 1K1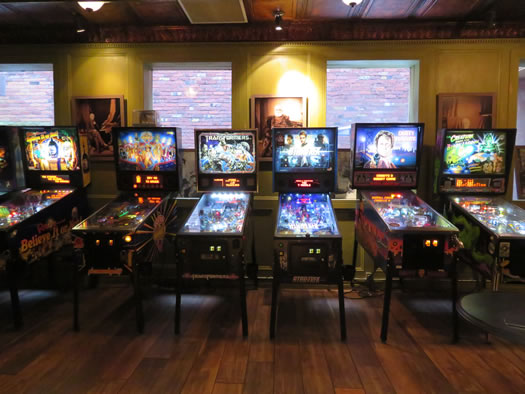 Lowertown Brewery
Lowertown Brewery is a local brewery also in the heart of the ByWard Market. Come for the beer, but stay for the pinball! 73 York St, Ottawa, ON K1N 5T2, Canada


Gatineau
Just across the river from Ottawa is Gatineau, another city in another province, Quebec.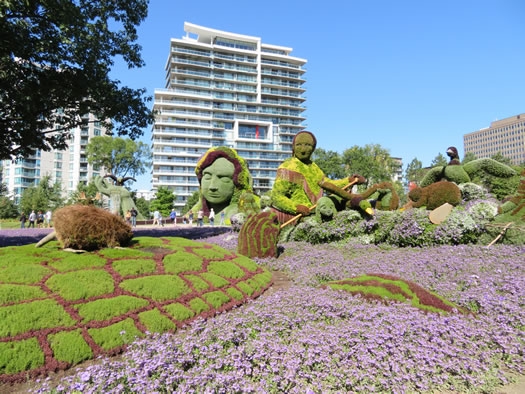 Mosaicanada
Mosaicanada spectacular display mixing art and horticulture, this topiary extravaganza runs through October 15. Forty arrangements reflect 150 years of Canada's history, values, culture, and arts. Admission is free. Jacques-Cartier Park, south end 164, Laurier street, Gatineau (Quebec) J8X 3V8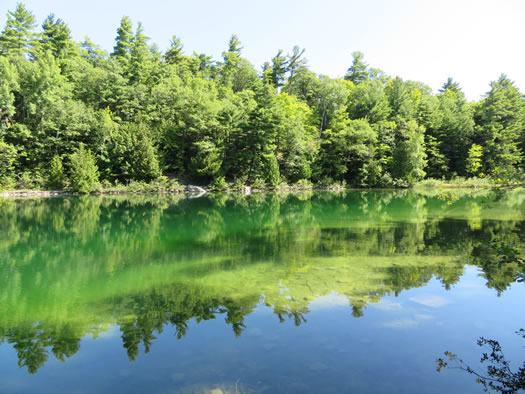 Gatineau Park
A mere 15 minutes from downtown Ottawa-Gatineau is a Gatineau Park, a 139 square-mile natural playground with 103 miles of hiking trails, 56 miles of mountain biking routes, lakes for swimming and kayaking, and quite a bit of history. Highlights include the 1.5-mile Pink Lake loop, a meromictic lake that is very green due to algae. Champlain Lookout is an excellent view of the Ottawa Valley. The one-mile King Mountain trail loops around the highest peak in the park. Visit the Mackenzie King Estate and admire the summer home of the tenth Prime Minister of Canada.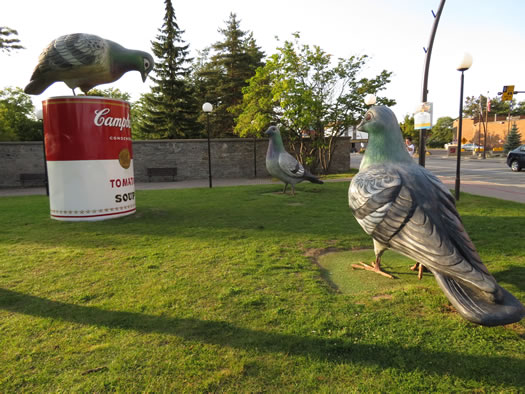 The Odyssey
Stop by a bizarre larger-than-life sculpture on the side of the road by artist duo Cooke-Sasseville. What do you make of these three pigeons taking on a can of Campbell's soup? 7 Rue Montcalm, Gatineau, QC J8X 4B4, Canada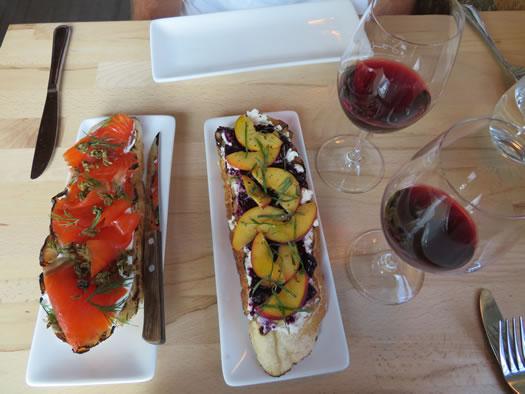 Soif Bar à vin
Soif Bar à vin is a wine bar complete with cork walls, maps of wine regions adorning the walls, and sommeliers who will pair your libation with a dinner selection. You can even order half glasses, which makes sampling more varieties easier. The food menu is composed of small plates, local and seasonal. Dishes are as delicious as they are lovely. 88 Rue Montcalm, Gatineau, QC J8X 2L7, Canada


On your way home
Need to stretch your legs on the long drive home? Why not explore another region that is right along the route:
+ Thousand Islands
+ Syracuse
+ Utica and Rome
Julie has got the travel-bug. Whether it's day trips, weekend getaways, or wandering around the world -- she's always up to something. Read more about her adventures at juliejourneys.com.
Earlier: Weekend Destination: Montreal