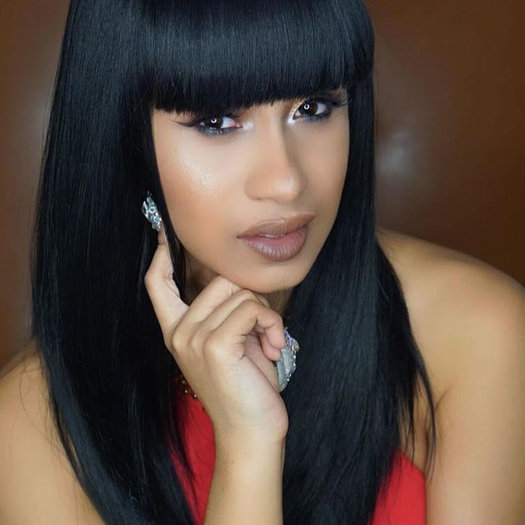 This weekend holds an autumn bounty of stuff to do, from markets, to concerts, to shows, to film festivals. Look at our list after the jump, pick a few things you like and let the weekend begin.
Planning something you don't see on our list? Tell us about it. Sharing is caring.
And whatever you're up to, have a fantastic weekend.


Half Moon Market
Friday-Sunday: The Half Moon Market returns to the Washington Park Lake House with 40 vendors selling handmade and vintage items. Beer, cider, coffee, food trucks and more. Friday night there's a kickoff party from 5 pm to 9 pm with DJ Selector. Saturday-Sunday 11 am-6 pm -- free admission
Albany Barn Fusion
Friday: The annual Albany Barn Fusion "anti-gala" returns." Explore the intersection of form and function at this high-energy, creative cocktail party." Food from Browns, Yono's, The Ruck, The Hollow, The Ilium and more, along with craft beverage pairings, music, art, a silent auction and a battle of the brushes live painting showdown. Friday 6-11 pm -- $75
Albany All Stars Roller Derby
Saturday: The Albany All Stars take on the Assault City Roller Derby at the Albany Capital Center. Saturday 7 pm -- $10 advance / $12 at door / $5 for kids under 10
Hands-on Halloween / Halloween parade
Saturday: The Arts Center of the Capital Region hosts Hands-on Halloween. The galleries will be open with opportunities to make masks and capes, face painting, and spooky sounds. At 2:30 pm the streets will be closed for a Halloween parade led by giant puppets, and trick-or-treating at local businesses. Saturday noon-3 pm -- free
Food/Drink
Homegrown Happening
Saturday: Honest Weight Co-op host its annual Homegrown Happening festival. There's an outdoor market, music, family friendly activities like pumpkin painting, prizes and more. Saturday noon-4 pm -- free admission
Blocktoberfest
Saturday: Slidin' Dirty and Schenectady County will host Bloktoberfest on Lafayette Street near State Street in downtown Schenectady. Music, games, food and more. Saturday noon-5 pm -- free admission
Fall festivals
Pumpkin Festival
Saturday: The Saratoga Farmers' Market hosts a pumpkin festival in High Rock Park, with music, family friendly activities and all things pumpkin. Saturday 9 am-1 pm -- free admission
Fall Family Festival in Ballston Spa
Saturday: The village of Ballston Spa hosts its annual Falling Leaves family festival in Kelley Park. Saturday 3 pm-7:30 pm -- free admission
Stage
Octavia Spencer
Saturday: Academy Award-winning actress and author Octavia Spencer is the featured speaker for UAlbany's homecoming this weekend. Her talk at SEFCU Arena is open to the public, but registration is required and seating is first arrive, first sit. Saturday 8 pm (doors open at 6:30 pm) -- free
Andrea McArdle
Friday: Broadway's Andrea McArdle performs a cabaret-style evening of songs at Proctors. Friday 7:30 pm -- $40 - $50
Champions of Magic
Saturday: Proctors presents the Champions of Magic, Direct From London. Five world-class illusionists present an evening of magic. Saturday 7:30 pm -- $20 and up
Next Act
Friday-Monday: Proctors and Capital Rep hosts the Next Act summit, with productions of new plays and panel discussions in a four-day summit on the process of new play development. Friday-Monday, various times and prices
Local Actors Guild of Saratoga New Play Festival
Friday-Sunday: The Local Actors Guild presents a New Play Festival with three never-produced full length productions. Plays include: Our Time by Ken Levine, screenwriter for M*A*S*H and Cheers , Strong Street by Jeremy Buchner, and Affected by Christina Asselin. Friday and Saturday 8 pm, Sunday 2 pm -- $15
The Tall Boy
Saturday-Sunday: The National Museum of Dance presents actress Tandy Cronyn's production of The Tall Boy, a WWII drama abut refugees and racism. Saturday 7:30 pm, Sunday 2 pm -- $25 / $15 for students
New World Order
Friday-Saturday: Troy Foundry Theater presents New World Order, a reinterpretation of six short plays by Harold Pinter for a post-truth world. "From the satirical to the macabre, each of Pinter's plays depicts society as a prison without walls, where any hope of oppositional agency is buried within linguistic menace. Pinter presciently drafts what was a distant oppression, but now feels all too familiar and real." Friday and Saturday 9 pm -- free
Fifth of July
Friday-Sunday: Schenectady Civic continues a production of Lanford Wilson's The Fifth of July. Friday and Saturday 7:30 pm, Sunday 2 pm -- $20
Peter and the Starcatcher
Saturday-Sunday: Home Made Theater in Saratoga has a production of Peter and the Starcatcher. The play is an inventive backstory for Peter Pan. Saturday 7:30 pm, Sunday 3 pm -- $29
The 25th Annual Putnam County Spelling Bee
Friday-Sunday: Colonial Little Theater presents a production of The 25th Annual Putnam County Spelling Bee. Friday and Saturday 7 pm, Sunday 2 pm -- $15
The Legend of Georgia McBride
Friday-Sunday: Curtain Call Theater opens a new production of The Legend of Georgia McBride."A small-time Elvis impersonator comes under the wing of a self-proclaimed grand dame of drag." Friday and Saturday 8 pm, Sunday 3 pm -- $25
Rx
Friday-Sunday: Theater Voices presents a staged reading of the comedy Rx at Steamer 10 Theater. This was last weekend, not this weekend. Sorry about that.
Film
Film Columbia
Friday-Sunday: Film Columbia starts this weekend in Chatham. It will be showing 40 films throughout the week. Friday and Saturday the festival honors actor Frank Langella with film screenings, a Q&A, and a benefit reception. (Runs through October 29.) Friday-Sunday various times and prices
Forrest Gump
Friday: The NYS Writers Institute Classic Film Series continues with a screening of Forest Gump at Page Hall on the UAlbany Downtown Campus. Friday 7:30 pm -- free admission
It Came From Schenectady presents HEAD + DJ XL5's Rock 'n Roll Zappin' Party
Saturday: It Came From Schenectady hosts a screening of Head, a film co-written by Jack Nicholson featuring Nicholson, Dennis Hopper, Frank Zappa -- and starring the Monkees. Before the screening Montreal's DJXL5 will spin "Spandex, Zombie and Bollywood video-mash-up creations." Saturday 7 pm -- $9 for adults / $6 for students with ID
Halloween
The Madison Theater is screening the 1978 horror film, Halloween. Also screening this weekend, Harry Potter and the Order of the Phoenix, and War for the Planet of the Apes.
Russian Documentary Film Festival
Saturday: The New Russia Cultural Center hosts its annual Russian Documentary Film Festival with screenings of documentaries created all over the world, including those made in Russia. Saturday 3 pm-6 pm -- $25 per person
Drive-ins
This is the last weekend to catch a drive-in movie:
+ Malta: Wrapping up its 2017 season with triple features Screen 1: The Addams Family, Ghostbusters (1984) and Beetlejuice | Screen 2: It, Pet Cemetery, and The Shining
Comedy
Rory Albanese
Friday-Saturday: The Comedy Works in Saratoga presents Rory Albanese (The Daily Show, Comedy Central) in his stand-up show. Friday and Saturday, various times and prices
MopCo's 1st anniversary show
Friday: The Mop & Bucket Improv theater celebrates the first anniversary of its Jay Street theater with a cocktail party and improv show. Friday, light fare and cash bar at 6 pm, show at 8 pm -- $25
Amazing Johnathan
Friday-Sunday: Comedic magician The Amazing Johnathan headlines this weekend at the Albany Funny Bone. Friday-Sunday, various times and prices
Evil Cyborg Seamonsters
Friday: Comedian and cartoonist Mike Capozzola will be at The Madison to presents his multimedia comedy show about superheroes, action movies, sci-fi, monsters and secret agents. "If you're a fan of Stark Trek, Star Wars, James Bond, Batman, Spiderman, Game of Thrones and time travel: teleport, fly, or beam down to this show!" Friday 8 pm -- $10
Ladies Night Out Comedy Show
Friday: Proctors hosts the Ladies Night Out comedy show featuring Jess Hilarious, Pretty Ricki, and Precious, with music provided by DJ TGIF. Friday 8 pm -- $39 and up
Spontaneous Broadway
Saturday: MopCo Improv Theatre presentsSpontaneous Broadway. Act one is a mock backers audition, in which the company invents songs based on audience suggestions. The audience votes on a favorite, and in act two, the company makes up the full musical, including costumes, sets and a reprise of the first act song. Saturday 8 pm -- $10 / $6 for students and seniors
Music
Friday: Our Lady Peace at Upstate Concert Hall
Like tuning into Much Music. 8 pm -- $30 ahead / $32 day of
Friday: Actress + Toxe at EMPAC
"[T]his evening promises hard-edged beats tinged with mystery and mayhem." 9 pm -- $18
Friday: The Brazen Youth at Parish Public House
Ambient indie rock. With: LittleBoyBigHeadOnBike, Hill Haints. 8 pm -- $8
Friday: Gabriel Kahane at MASS MoCA
Composer/singer/songwriter. 8 pm -- $14 ahead / $20 day of
Friday: Ryan Montbleau at Cohoes Music Hall
Singer/songwriter. 8 pm -- $20 and up
Friday: Cathy Fink + Marcy Marxer at Proctors
Folk. With: Sam Gleaves. 7:30 pm -- $26 and up
Friday: The Lonely Heartstring Band at Caffe Lena
Bluegrass quintet. 8 pm -- $22
Friday: Patrick Ball at Old Songs
"Patrick Ball is one of the premier Celtic harp players in the world..." 7:30 pm -- $20 ahead / $22 at door
Friday: "Let It Rock" A Tribute to the Music of Chuck Berry
Featuring a bunch of local musicians. 8 pm -- $15
Saturday: Cardi B at TU Center
Chart-topping rapper. With: YFN Lucci, Charly Black, Famous Dex & Lil Pump. 8 pm -- $45 and up / $30 college students with ID
Saturday: Bruce Hornsby at Troy Music Hall
An evening with. 8 pm -- $30 and up
Saturday: The Lox with Westside Gunn & Conway at Upstate Concert
Hip hop. With: Smoke DZA, Statik Selektah, DJ Green Lantern. 8 pm -- $25 ahead / $28 day of
Saturday: Paula Cole at The Egg
Touring support of an album of jazz and folk classics. 8 pm -- $29.50
Saturday: Melvin Seals & JGB at Cohoes Music Hall
Keyboardist from the Jerry Garcia Band. 8 pm -- $30 and up
Saturday: Alexis P. Suter Band at The Linda
Blues/soul. 8 pm -- $20
Saturday: Melissa Aldana Quartet at Sanctuary for Independent Media
Jazz. 7 pm -- $20
Saturday: Elvis Perkins at Helsinki Hudson
Folk rock. 9 pm -- $18
Saturday: Tyler Childers at The Hollow
Singer/songwriter. 8 pm -- $10 ahead / $12 at door
Sunday: Paco Pena at Troy Music Hall
"Paco Peña embodies both authenticity and innovation in flamenco." 3 pm -- $34
Sunday: Carlo Aonzo Trio at Caffe Lena
"[A] glorious musical journey from Italian folksongs to bluegrass, from soundtracks to jazz and Brazilian music, from Italian popular song to a review of the classical repertoire..." With: Alan Epstein, Hui Cox. 7 pm -- $20
Sunday: Lawler + Fadoul--Clickable: The Art of Persuasion at Old Songs
A theatrical concert merging Sing-alongs, abstract art, instrumental virtuosity, and dance on flute and marimba. Part of a live CD recording. 3 pm -- $18 online / $20 at door
Boo!
It's the time of the year when some of us like to scare ourselves silly. Here are a few options:

Zombie Zip Line
Mountain Ridge Adventure in Schenectady presents a zombie zip line tour. Various times and prices
Double M Haunted Hayride
The Double M Haunted Hayrides are back from now through Halloween. various times and prices
Haunted Corn Maze
Friday-Sunday: The haunted corn maze is back at Schuyler Farms. Friday 4-10 pm, Saturday 10 am-10 pm, Sunday 10 am-6 pm -- daytime $8 / haunted $14
Field of Horrors Sneak Peak Weekend
Friday-Saturday: The Field of Horrors haunted attractions in Brunswick is open for the season. Saturday-Sunday 6:30-11 pm -- various prices
The Spirits of Rensselaer: RPI's Historic Ghost Tour
Saturday: The Spirits of Rensselaer, a 90-minute historic ghost tour of the lower RPI campus, starts this weekend. (Also October 21, 27, 28.) Saturday 8 pm -- $5 / free for RPI community
Nightmares at Liberty Ridge Farm
Saturday: Liberty Ridge Farm's Nightmares is open for the season with six haunted attractions, including two haunted houses and a haunted corn maze. Saturday 7-10:30 pm -- $15-$26
Ghosts in the Yaddo Garden Tours
Friday and Sunday: Yaddo is offering ghost tours of its gardens featuring stories of Native Americans, Edgar Allan Poe, and the Trask Family. Friday and Sunday 5 pm -- $10
Ghosts of Albany Walking Tour
Friday: The Ghosts of Albany Walking Tours work their way through downtown Albany telling "stories of ghosts, antique sites, scandalous tales, haunted places, mysterious sightings of apparitions, strange and unusual accounts of centuries past, legendary stories, folklore and ghostly experiences stranger than reality." They meet at the Hilton at 40 Lodge Street. Fridays 7:30 pm -- $15 per person (make a reservation, space fills quickly)
Stockade walking tours
Friday: Take a candlelight walking tour of Schenectady's historic Stockade neighborhood. (Additional tours October 27.) Friday 7 pm and 7:30 pm -- $12 (advance purchase required)
Albany Public Library Literary Legends Gala
Saturday: The annual Literary Legends gala to benefit the Friends of the Albany Public Library honors author Athena V. Lord. Saturday 7 pm at the Bach branch of the APL -- $75
Museums/galleries
The Tang
The Tang Museum at Skidmore College recently opened an exhibit of work by Njideka Akunyili Crosby this weekend. She was awarded one of the MacArthur Foundation "genius grants" this year. (On display through December 31.) Akunyili Crosby will be at the museum Saturday to talk about her work. Saturday 3 pm -- free
Albany Institute
Well-Dressed, an exhibit of high fashion from the 19th century, continues at the Albany Institute of History and Art, along with an exhibit about the the anti-suffrage movement in Albany. Also almost its entire collection of Hudson River School works is on display.
Hyde Collection
The Hyde Collection recently opened a a touring exhibit of folk art (on display through the end of 2017). And the new Feibes & Schmitt Gallery is open.
State Museum
The State Museum recently opened the first phase of its new Enterprising Waters: New York's Erie Canal exhibit.
MASS MoCA
MASS MoCA has a bunch of exhibits on display that make use of its huge gallery expansion.
USS Slater
The USS Slater, the destroyer escort historical museum in Albany, is open for tours. Wednesday-Sunday 10 am-4 pm -- $9 / $8 for seniors / $7 for kids 6 to 14 / free for kids 5 and under
Cider donuts
It's cider donut season. Try one, or try a lot. Here are a few places to try.
Farmers' markets
+ Troy Waterfront Farmers Market is on River Street around Monument Square. Saturday 9 am-2 pm
+ The Delmar Farmers Market is Bethlehem Central Middle School (332 Kenwood Ave). Saturday 9 am-1 pm
+ The Saratoga Farmers' Market is outdoors at High Rock Park Saturday 9 am-1 pm
+ The Schenectady Greenmarket is at its outdoor location around city hall. Sunday 10 am-2 pm
+ The Spa City Farmers' Market is on the lawn of the the Lincoln Baths. Sunday 10 am-3 pm.
Troy Makers Market
Saturday: Local craft vendors will display and sell wares at the Troy Makers Market in conjunction with the Troy Waterfront Farmers Market. Saturday 9 am to noon
Day trips
Explore New Paltz, head for The Berkshires, the Catskills, or Columbia County.
The Albany Institute, the Mop & Bucket Company, Honest Weight, Troy Music Hall, and the Albany Public Library advertise on AOA. And AOA is a media sponsor of The Albany Barn's Fusion event and the Half Moon Market.
Say Something!
We'd really like you to take part in the conversation here at All Over Albany. But we do have a few rules here. Don't worry, they're easy. The first: be kind. The second: treat everyone else with the same respect you'd like to see in return. Cool? Great, post away. Comments are moderated so it might take a little while for your comment to show up. Thanks for being patient.