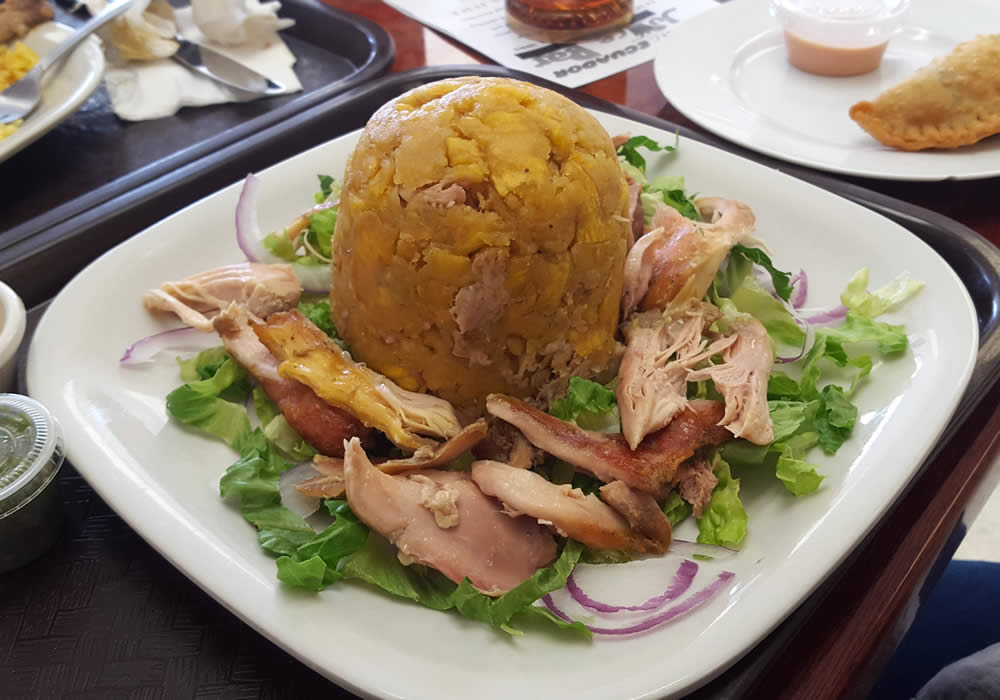 By Deanna Fox
I'm not a fan of molded foods.
I'm not talking about moldy foods -- though funky cheese and fermented foods are always ok in my book -- I'm talking about the foods that are manipulated into cutesy forms to somehow exude superiority and sophistication. Save for cookie cut-outs, any food that has been pressed into some sort of ring or mold, including but not limited to: Anything in aspic; anything with Jell-O; chopped salad pressed into a circle; tartar also pressed into a circle. Those ring molds really do nothing except drive up labor cost and convince eaters that they should pay more for the effort.
There are times when I can be persuaded to step outside these boundaries, and pollo mofongo is one of those times.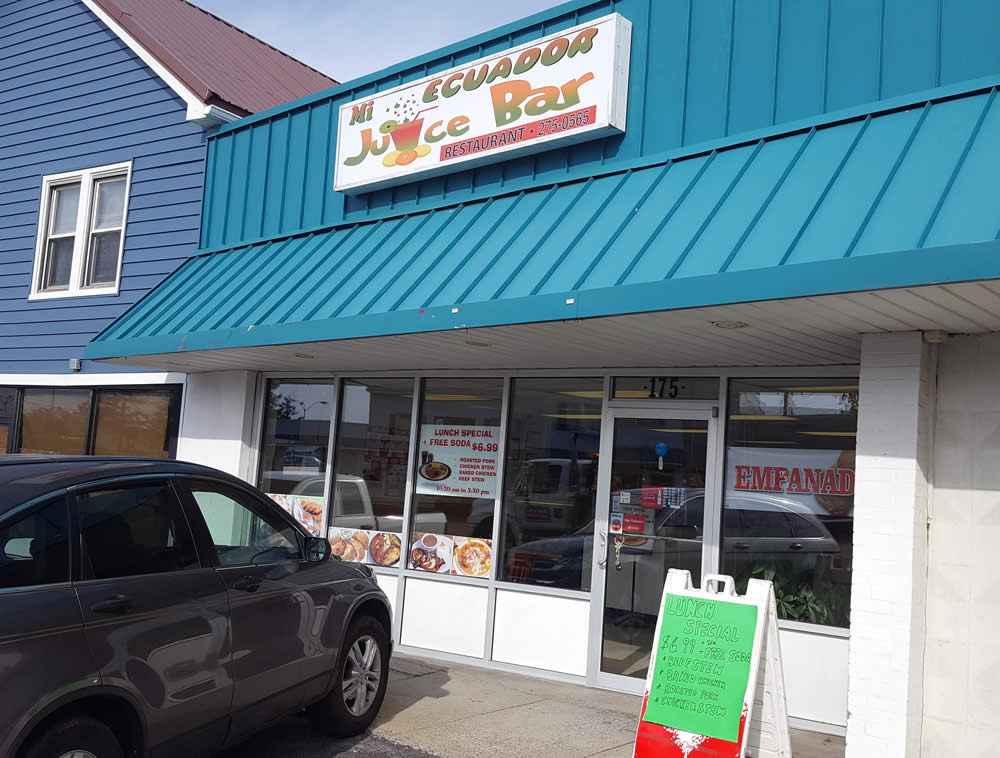 Fans of Puerto Rican cooking might recognize mofongo as the garlic-laden fried plantain balls, but the South American spin put on mofongo at Mi Ecuador Juice Bar in East Greenbush means that the plantains and garlic are mixed together with stewed meat (the pollo, or chicken, version was $8.50) and then placed in a dome-shaped mold that seems about the size of a sand castle-building kit item.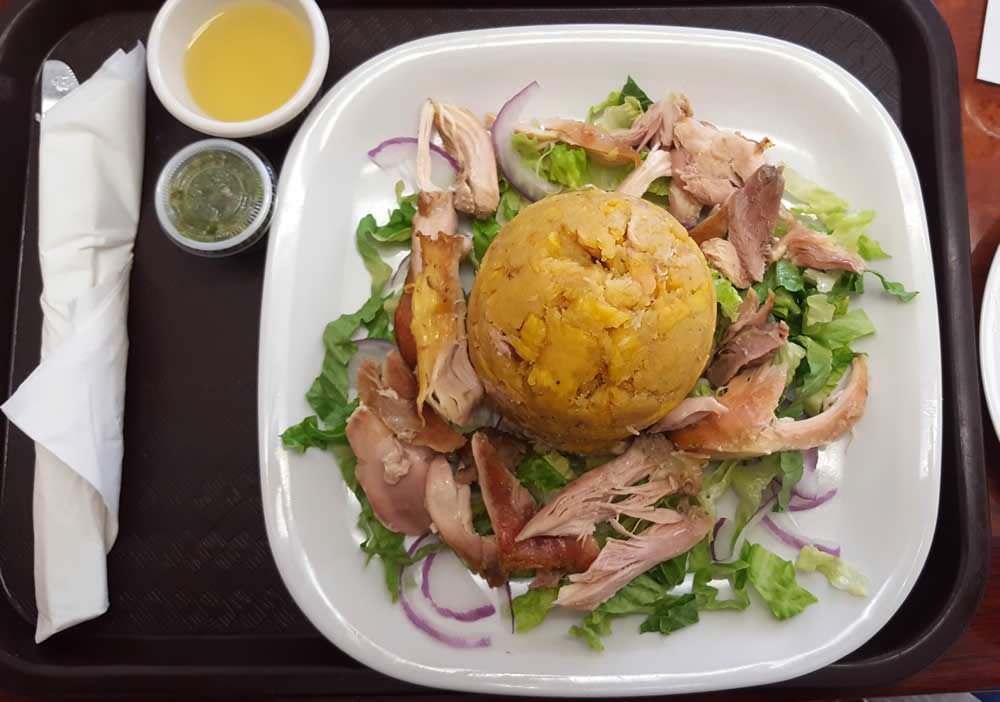 Everything is cooked in oil, but it's not deep fried. The mofongo comes on a bed of fresh lettuce and red onion, with extra meat formed like a loose wreath around the plantain dome. An obelisk of fruity starch, the mofongo is impossible to eat in a delicate manner. It must be smashed and tossed together with the rest of the plate's ingredients to get the full flavor and experience.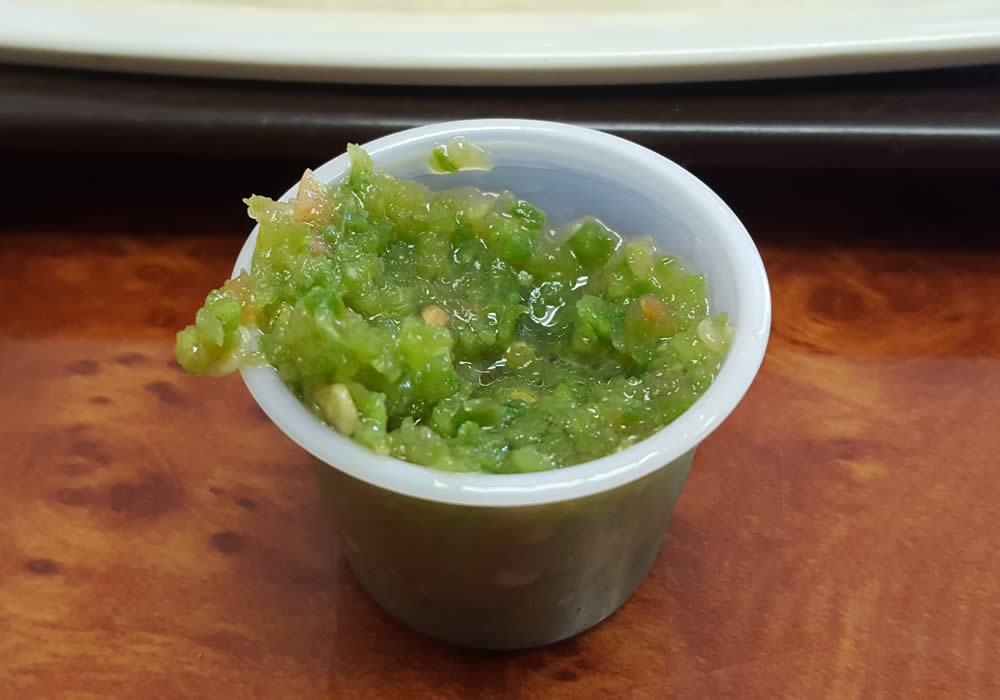 Clarified butter and fresh, chimichurri-style hot sauce are there for your dipping convenience. Dip the mofongo into the clarified butter judiciously; pour the hot sauce on the mofongo with abandon.
Freshness and flavor are the guiding principles of Ecuador Juice Bar. A full list of juices and smoothies are made to-order from the cold display of prepared fruit that greets visitors as they enter the restaurant, which is located in an otherwise-overlooked strip of storefronts and apartments on Route 20.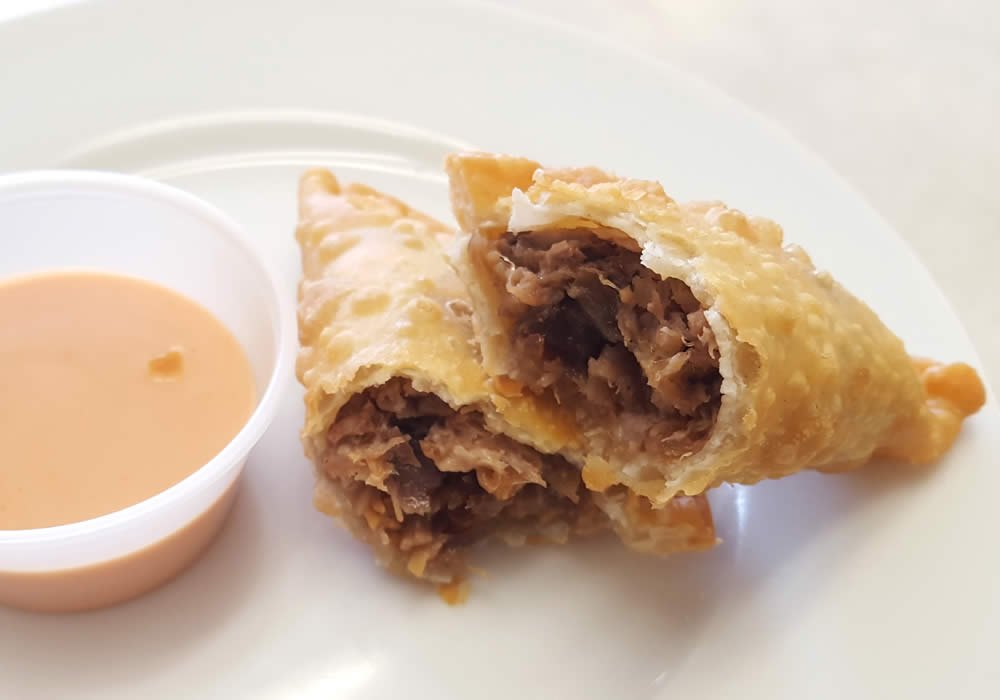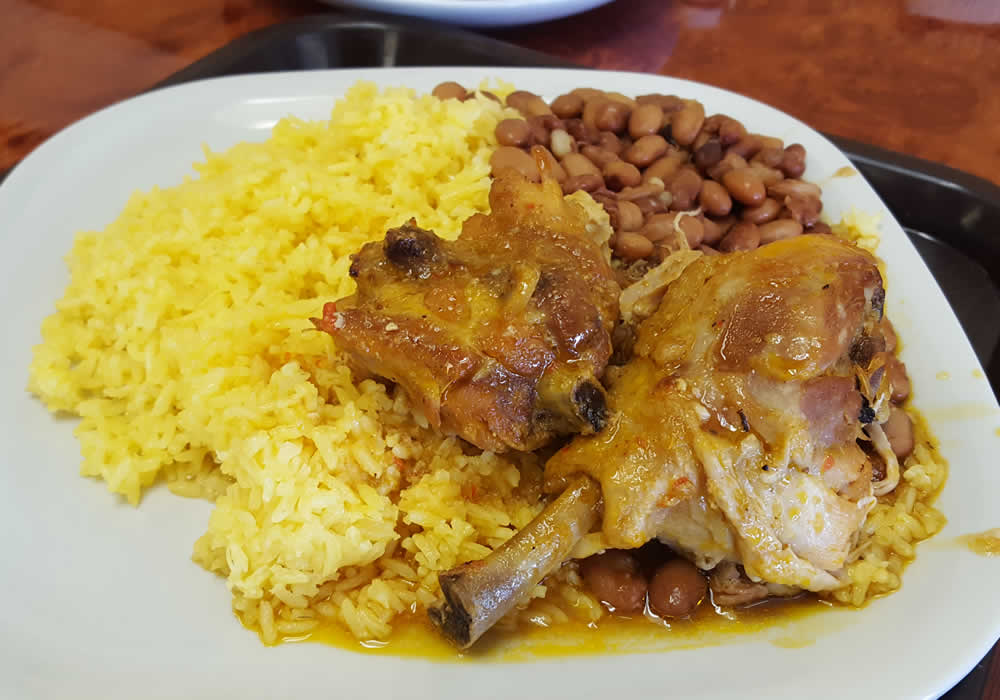 Those principles carried through with a fried pork empanada. (Wonderful in every way except for the Special Sauce-style spread that accompanied it. Very saccharine like coconut cream-spiked ketchup.) And the stewed chicken lunch special is a steal at $6.99 -- it's a South American version of a meat-and-two plate and came with seasoned rice and a choice of black or pinto beans. A side of sweet plantains ($2.50) served as both appetizer and dessert for two people.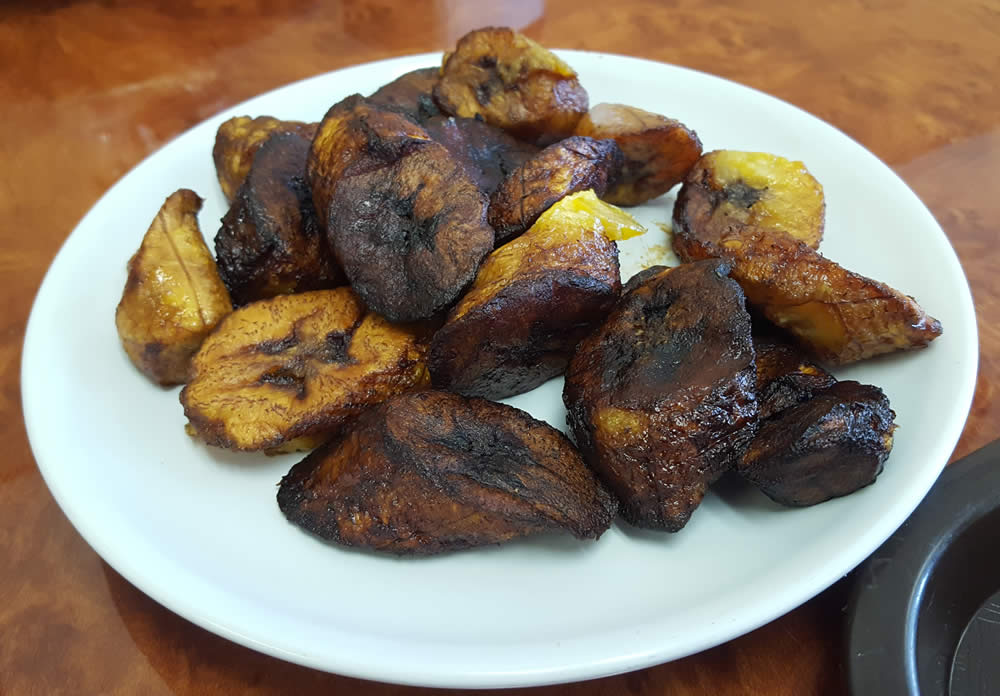 If you plan to visit Mi Ecuador, look for the Caribbean-blue tin roof and brilliant white facade, conveying that tropical feeling before ever stepping in the door. Walk in with an open mind (especially when it comes to the compacted, shaped mofongo) and leave transported to a sunnier locale, if only in flavor.
Deanna Fox writes about many things, mostly about food. More can be found on her website, Twitter, or Instagram.
More Eat This
+ Beef vegetable soup at Chuck Wagon Diner
+ Vegetable stew at Kismet
+ Cereal sundae from Bumpy's Polar Freeze
Find It
Mi Ecuador Juice Bar
175 Columbia Turnpike
Rensselaer, NY 12144
Hi there. Comments have been closed for this item. Still have something to say? Contact us.