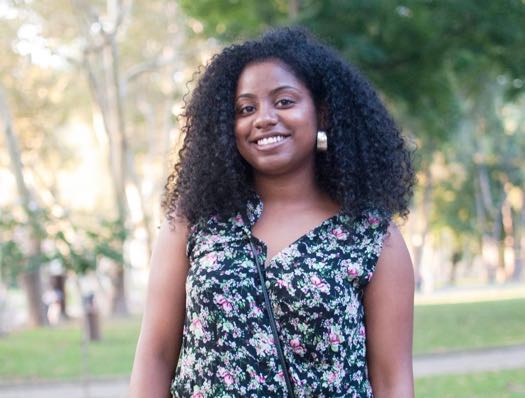 Gifts and giving are on most everyone's mind this month. So we're again asking people to share some thoughts on presents, past and present, charities -- and wishes for the next year.
Today we meet Hali Bey Ramdene.
Hali is the food editor of The Kitchn, an essayist, reluctant photographer -- and an Albany girl, through and through.
What gifts would you like to get this year?
Please, please, please someone whisk me away to Kripalu for the weekend. I've been planning a trip to Stockbridge to visit this wellness center for ages but haven't managed to get my act together. One thing I love about being here in Albany is the proximity to places like Kripalu. They offer a one-day pass that feels perfect for a one-day getaway.
What gifts would you like to give this year?
I'm always giving away cookbooks since I get to read and see so many in my work as a food editor. Julia Turshen's Feed the Resistance is delicious food for difficult times. It's comfort food, but not in the sense of snuggling up inside with a bowl of mac and cheese. This is food for getting up and out there and fighting for what you believe in, together.
What charity would you like to support?
If Planned Parenthood and ACLU aren't already on your list, add them. The ability to protect basic human rights is a gift in itself. From there, my priorities shift to environmental conservation -- especially the National Parks. I want the Adirondacks to be as they are forever. With that in mind, the National Park Foundation is a great place to start.
What is your most memorable gift?
One year my brother gave me an oversized bean bag covered in white fur. It's completely impractical and unbelievably glorious. It looks like a giant polar bear is curled up, sleeping in the corner of my living room. I really do love a whimsical, slightly absurd gift and that certainly fit the bill.

What is your wish for the New Year?
I think we could all do with a bit more time in wild spaces. So much of our day is lived online. I believe the antidote is to go analog as often as possible. Wake up without an alarm, read print, take a walk without listening to music, get out of cell phone distance, or talk to someone without checking Twitter. I wish for more of that for everyone, including myself.
____
More holiday gifts
+ Holiday gifts: Kristin Jackson
+ Holiday gifts: Evelyn Melendez
+ Holiday gifts: Nick Foster
+ Holiday gifts: Jason Vengersammy