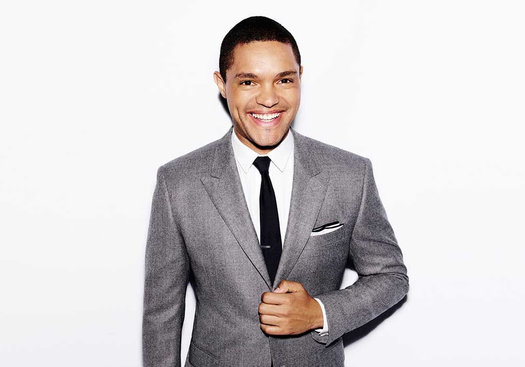 If eight magic reindeer had to pull a sleigh full of all the stuff there is to do in the Capital Region this weekend, they'd never get it off the ground. Seriously. Even Rudolph wouldn't be enough. Someone would pull a hamstring. It's a lot of stuff.
So take a deep breath and dive into the list we pulled together for you. Pick your favorites, grab some friends, and have some fun. If you manage to do them all, you're a holiday rock star and there's a trophy for you at the end. (There's not really a trophy. But there might be a nap.)
If you're doing something that didn't make our list (and we're not sure how that's possible) by all means, tell us about it in the comment section.
And whatever you're up to, have a fantastic weekend.


Holiday
Holiday lights in the park
Friday-Sunday: The Capital Holiday Lights are on in Albany's Washington Park. Light displays, Santa, reindeer, crafts, and more. Friday and Saturday 6 pm-10 pm, Sunday 6-9 pm -- $20 and up
Ten Broeck Mansion Holiday House -- Holiday tea / concert
Saturday-Sunday: Check out the holiday decorations at the Ten Broeck Mansion.There's a holiday tea on Saturday and a concert by the Musicians of Ma'Alswyck on Sunday. Holiday tea Saturday 1 pm -- $25 / Musicians of Ma'Alwyck Sunday 2 pm --$25
Schenectady Festival of Trees
Saturday-Sunday: The annual Festival of Trees continues at the Schenectady County Historical Society. Christmas trees of all styles, from "classic to kooky." Saturday and Sunday 10 am-5 pm -- $6 / under 12 get in free
A Child's Christmas in Wales
Friday: The Irish American Heritage Museum presents a performance of Dylan Thomas's story poem A Child's Christmas in Whales. A dramatic reading, songs, stories, holiday treats. Friday 7 pm -- $5
Pop-Up Piano Bar - Holiday Edition
Friday: Spindles on Remsen in Cohoes hosts a holiday pop-up piano bar sing along. Friday 7-10 pm
Sharon Springs Victorian Holiday Celebration
Friday-Sunday: The Sharon Springs Victorian Holiday Celebration. "Kissing beneath the mistletoe, Santa Claus or St. Nick, exchanging gifts, caroling, all wonderful traditions embraced by the Victorian Era, are some of our best loved traditions." various times -- free admission
Schenectady's City Hall-iday
Saturday: Downtown Schenectady's City Hall-idayHoliday-themed activities at City Hall, free pictures with Santa. Saturday, noon-4 pm -- free admission
Hudson holiday house tour
Saturday: The Hudson Lodging Association hosts a Hudson Holiday House Tour. The tour includes six homes decorated for the season. (It's a benefit for the Hudson Children's Book Festival.) Saturday 2-5 pm -- $20 in advance / $25 at the door
Handel's Messiah
Saturday: The Octavo Singers perform Handle's Messiah at the Union College Memorial Chapel. Come listen or sing along. Saturday 7:30 pm -- $20-$30
Schenectady County Chili Showdown & Craft Brew Trail
Saturday: Schenectady County's Chili Showdown & Craft Brew Trail is in downtown Schenectady. Sample chili from area restaurants from around the Capital Region, pairing it with beer from regional craft breweries. Saturday 3-8 pm -- $1 per 3 oz. sample of chili /beer
Downtown Schenectady Holiday Bazaar
Saturday-Sunday: The Downtown Schenectady Holiday Bazaar is a two-day outdoor seasonal marketplace with local vendors and artisans. Saturday 11 am-8 pm, Sunday 10 am-2 pm
The Nutcracker
Saturday: Albany Berkshire Ballet performance of The Nutcracker is at at The Egg. Saturday 1:30 pm and 5:30 pm -- $25 and up

Christmas in the Air
Saturday: Empire State Aerosciences Museum hosts a Christmas in the Air celebration, at which Santa will arrive by plane. Snacks available for purchase, crafts and kids activities with registration. Saturday 10 am-2 pm
Santa's Playland Open House
Friday-Saturday: Quick Response in Malta opens its annual Santa's Playland Open House with visits rom Santa, wagon rides, holiday lights and more. Friday and Saturday 5:30-9 pm -- free
Historic Albany Holiday House Tour
Sunday: Historic Albany Foundation Holiday House Tour returns. "The tour highlights some of Albany's very best in Albany's architecture and ongoing preservation efforts." Sunday noon-4 pm -- $30 / $20 students
Holidays with Stephen and Harriet Myers
Sunday: The Stephen and Harriet Myers Residence hosts a holiday program looking at how Christmas was celebrated in the 1850s. Holiday cards, toys and images of Santa from the mid- 19th Century. Sunday 2 pm-4 pm -- donation of $10 per family is suggested
RPI Holiday concert
Sunday: President's Holiday Concert at EMPAC. Annual RPI holiday concert in EMPAC's concert hall. Sunday 3 pm -- free (registration requested)
Altamont Victorian Holidays and Village Stroll
Sunday: The Village of Altamont celebrates the holidays with house tours, a winter market, indoor and outdoor activities and Santa's arrival by train. Sunday noon-5 pm
Markets
Fort Orange market
Friday: The Fort Orange General Store hosts a holiday market in the Arcade Building on Broadway in Albany. Friday, 5 pm to 8 pm.
Half Moon Holiday Pop Up Markets
Friday-Sunday: The Half Moon Market folks are hosting two holiday pop-up markets this weekend:
+ Friday-Sunday: West Elm in Stuyvesant Plaza. Friday 5-8 pm, Saturday 9 am-9 pm, Sunday 9 am-8 pm
+ Sunday: There's a pop-up Center Square market at The Downtube/3Fish. Sunday 10 am-5 pm
Babes in Troyland
Saturday-Sunday: The Takk House in Troy hosts the Babes in Troyland holiday market. "There will be vintage and craft vendors, candles, jewelry, records, whiskey tasting from Albany Distilling, coffee from Lost Highway, food from the Ruck, entertainment from Will Kempe's players and more fun in store." Saturday 1-7 pm and Sunday 11 am-4 pm -- $5
St. Kateri Fair Trade Market
Saturday: St. Kateri (1801 Union Street, Schenectady) hosts a fair trade craft fair. (It's connected with the Delmar Fair Trade Market.) Saturday 9 am-4 pm
Antique Postcard Show
Saturday: The Polish Community Center hosts the Albany Antique Postcard Show. "Over 1 Million Vintage Postcards on display and for sale at the 6th Annual Antique Postcard show held at the Polish Community Center in Albany New York. Dealers from 8 different states will be set up with cards from all over the world." Saturday 9 am-3 pm -- $3
Putnam Den Holiday Makers Market
Sunday: Putnam Den in Saratoga Springs hosts a market for local vendors and crafters. Shoppers can enjoy cocktails while they browse. Sunday 12:30 pm-4:30 pm
Stage
Finding Neverland
Friday-Sunday: A touring production of the Broadway show Finding Neverland is at Proctors. It's an adaptation of the film of the same name, about Peter Pan author J.M. Barrie. Tuesday-Sunday various times -- $20 and up
She Loves Me
Friday-Sunday: Capital Rep continues its production of She Loves Me. "This confection of a musical is based on the timeless story by Miklos Laszlo that also served as inspiration for the classic film The Shop Around the Corner and more recently You've Got Mail." Friday-Sunday various times -- $25 and up
See How They Run
Friday-Sunday: Curtain Call Theater presents the holiday comedy See How They Run. "A delightful farce set in an English vicarage, populated by an American actor and actress, a cockney maid, and four men in clergy suits." Friday and Saturday at 8 pm, Sunday at 2 pm -- $20
Sundance Institute Theater Lab -- My Name is Susan
Saturday: The Sundance Institute Theatre Lab presents My Name is Susan, which it's been working on as part of a two-week MASS MoCA residency. Saturday 8 pm -- $10 ahead / $15 day of / $8 students
As Bees In Honey Drown
Friday-Sunday: Schenectady Civic Playhouse presents As Bees in Honey Drown, Douglas Carter Bean's political/social satire on the commercial creation of hot young things in America. Friday and Saturday 8 pm, Sunday 2 pm -- $20
A Christmas Carol
+ Friday-Sunday: Home Made Theater presents the Dickens holiday classic A Christmas Carol. Friday 7:30 pm, Saturday and Sunday 1 pm -- $18 / $12 for kids under 12
+ Friday-Sunday: The Theater Institute at Sage presents a production of A Christmas Carol . Friday and Saturday 7:30 pm, Sunday 2 pm -- $15
Dog Sees God
Friday-Sunday: Steamer 10 Theater hosts a production of Dog Sees God, an unauthorized parody of Peanuts that looks at the beloved characters as teenagers. Friday and Saturday 8 pm, Sunday 3 pm -- $20 / $10 for students and seniors
Roxxi Tart's 1920's Burlesque Revue
Saturday: Hudson Harbor House hosts Roxxi Tart's Burlesque show. Saturday at 8 pm -- $20
Volume music and reading series
Saturday: Spotty Dog Books & Ale in Hudson in Hudson hosts another Volume reading/music event. Writers this month include Hallie Goodman, Anna Victoria, and Dani Grammerstorf. Readings are followed by a DJ set by Anna Victoria. Saturday 7 pm - free
Comedy
Trevor Noah
Saturday: Daily Show host Trevor Noah brings his stand-up show to The Palace Theater. Saturday 8 pm -- $39.50 and up
Greg Morton
Friday-Sunday: The Albany Funny Bone hosts Greg Morton. Friday-Sunday -- various times and prices
Eric McMahon
Friday-Saturday: The Comedy Works in Saratoga hosts Eric McMahon. Friday-Saturday-- various times and prices
Storytime Time
Friday: Storytime Time, Ethan Ullman's curated comedic storytelling series celebrates a year at The Mop & Bucket Company. Friday8 pm -- $10 / $6 for students and seniors
Spontaneous Broadway
Saturday: MopCo Improv Theatre presentsSpontaneous Broadway. Act one is a mock backers audition, in which the company invents songs based on audience suggestions. The audience votes on a favorite, and in act two, the company makes up the full musical, including costumes, sets and a reprise of the first act song. Saturday 8 pm -- $10 / $6 for students and seniors
Film
The Madison
This weekend at the Madison Theater: Scrooged, How the Grinch Stole Christmas, and The Godfather Part II.
A Thousand Thoughts: A Live Documentary by Sam Green and Kronos Quartet
Friday: MASS MoCA hosts Oscar-nominated filmmaker Sam Green and the Grammy-winning Kronos Quartet as they fine tune their live documentary A Thousand Thoughts, which premieres in NYC next month. The multi- media work "blends live music and narration with archival footage and filmed interviews with such prominent artists as Philip Glass, Tanya Tagaq, Steve Reich, Wu Man, and Terry Riley." Friday 8 pm -- $20 and up
Follies
Sunday: The Spectrum is screening the new National Theater production of Stephen Sondheim's Follies. Sunday 11 am -- $15
Creepshow & Paperbacks from Hell
Friday: The It Came From Schenectady series at Proctors hosts a screening of Creepshow. Plus: Paperbacks from Hell, a multimedia talk by author Grady Hendrix (Horrorstör; My Best Friend's Exorcism) on the three books that changed the horror industry in the 1970s: Rosemary's Baby, The Exorcist, and The Other. Friday 7 pm -- $9 / $6 for students
Hockey
Union
Saturday: The Union men's hockey team takes on Holy Cross at Messa Rink. Saturday 7 pm -- $12
Sunday: Union versus UMass at Messa Rink. Sunday 5 pm -- $12
Hoops
Siena vs. UAlbany
Saturday: Siena takes on UAlbany at the Times Union Center. Saturday 7:30 pm -- $15 and up
Skating
Empire State Plaza
The skating rink at the Empire State Plaza opens this weekend. The rink will be open seven days a week from 11 am to 8 pm (closed 3-4 pm for maintenance), weather permitting. And it's free to skate. Skate rental is $4 for adults / $3 for kids 12 and under / and free on Fridays. (A photo ID is required for skate rental.)
Swinburne Park
The skating rink at Albany's Swinburne Park opens for the season Friday at 3 pm. (See the link for the schedule.) It's $1 to skate / 50 cents for under 18 / 25 cents for seniors / skate rental is $3.
Music
Friday: Action Bronson at Upstate Concert Hall
Rap. With: Meyhem Lauren. 8 pm -- $27.50 ahead / $30 day of
Friday: Crew Love Concert Series at TU Center
With: DMX, Drag-On, Jim Jones, Juelz Santana, Lloyd Banks, Young Buck, Tony Yayo, Freeway, Beanie Sigel, Peedi Crakk, Young Gunz. 8 pm -- $35 and up
Friday: Darlingside at The Egg
Folk. With: Front Country. 8 pm -- $34
Friday: Savoy Brown at The Upper Room
Blues rock. 7 pm -- $22
Friday: Bendt at The Hangar
Vinyl album release show. With: Good Fiction, Girl Blue. 8 pm -- $12
Friday: Consider the Source at The Hollow
"Some kind of pan-dimensional booty-shaking engine." With: Teddy Midnight. 8 pm -- $12
Friday: The Ballroom Thieves at Helsinki Hudson
Roots. With: The Harmaleighs. 9 pm -- $18
Friday: Holiday Folk Show at Caffe Lena
"The time when festive folks across the region come to Caffe Lena to enjoy a sweet, sentimental and silly celebration of the season complete with swanky décor, audience participation, and loads of lovely songs." 8 pm - $20 / $10 kids and students
Friday: The Mohammad Reza Mortazavi show at EMPAC is cancelled because of a visa hold-up.
Saturday: Albany Symphony "1786: Mozart's Miraculous Year" at Troy Music Hall
Also playing Sunday at 3 pm. 7:30 pm -- $36 and up
Saturday: David Bromberg + Jerry Douglas at The Egg
Each performing solo. 8 pm -- $36
Saturday: Enter the Haggis at Putnam Den
Celtic rock. With: Black Mountain Symphony. 9 pm -- $15
Saturday: Ellis Paul at Caffe Lena
Folk. Also playing a free kids show at 2 pm. 8 pm -- $24
Saturday: Blind Boys of Alabama Christmas Show at Cohoes Music Hall
"The Blind Boys of Alabama will be performing songs from the Talkin' Christmas! album as well as the band's previous Grammy-winning Christmas recording, Go Tell It on the Mountain, along with Blind Boys' Gospel classics." 8 pm -- $37.50 and up
Saturday: Owel at The Low Beat
Indie rock. With: Perfect Score, Parallel, Imaginary Friends. 6:30 pm -- $10 ahead / $12 day of
Saturday: Garland Jeffreys at The Linda
Roots rock. 8 pm -- $18
Saturday: Big Mean Sound Machine at The Hollow
"Afrobeat-Dance-Experimental-Funk." With: Nautilus. 8 pm -- $12
Saturday: Lady Moon & The Eclipse at Helsinki Hudson
R&B/Afrobeat. 9 pm -- $12 ahead / $15 day of
Saturday: Mammal Dap at Parish Public House
Electronic. With: Haley Moley. 9 pm -- $7
Saturday: Mystery Girl + Sun Natives at Madison Pour House
Power pop + surf rock. 9 pm
Saturday: Albany Gay Men's Chorus: "Believe"
Annual chorus concert of holiday music at the First Congregational Church in Albany (on Quail near New Scotland). 4 pm -- $12 / $9 students
Saturday: In Praise of Christmas--Songs & Carols of Christmas & Mid-Winter Celebrations at Old Songs
"A program of songs and carols of the Christmas story and midwinter celebrations from England, Wales, and Spain, all in English translations." 7:30 pm -- $20 ahead / $22 at door
Saturday: Bill Kirchen's Honky Tonk Holiday at The Hangar
"Let Grammy nominated "Titan of the telecaster" Bill Kirchen add some honky-tonk to your holidays!" 8 pm -- $20
Sunday: Victor Wooten Trio at The Egg
Jazz/funk. 7:30 pm -- $36
Comic Jam with Ira Marcks
Saturday: Artist Ira Marcks hosts a comic jam at the Troy Public Library. Artists of all skill levels and ages cam come draw comics. Drop in for a few minutes or stay for the whole session. Saturday, 1 pm to 4 pm -- free, but registration is appreciated
Museums/galleries
State Museum
The State Museum recently opened Votes for Women -- its new exhibit about the women's suffrage movement. It also recently opened the first phase of its new Enterprising Waters: New York's Erie Canal exhibit.
Albany Institute
Well-Dressed, an exhibit of high fashion from the 19th century, continues at the Albany Institute of History and Art, along with an exhibit about the the anti-suffrage movement in Albany. Also almost its entire collection of Hudson River School works is on display.
Hyde Collection
The Hyde Collection recently opened a a touring exhibit of folk art (on display through the end of 2017). The new Feibes & Schmitt Gallery is also now open. And it's pay-what-you-wish admission during December.
MASS MoCA
MASS MoCA has a bunch of exhibits on display that make use of its huge gallery expansion.
The Clark
The Clark has a good permanent collection, and The Impressionist Line: From Degas to Toulouse-Lautrec is currently on display.
Rockwell
The Norman Rockwell Museum is just over the Massachusetts border in Stockbridge.
Arkell
The Arkell is an easy drive out west to Canajoharie. It currently works by Cassatt, Homer, O'Keeffe, Grandma Moses, Whistler on display.
Baseball Hall of Fame
Baseball fans could probably spend most of the day at the Baseball Hall of Fame in Cooperstown.
Farmers' markets
+ Troy Waterfront Farmers Market is indoors at the atrium. Saturday 9 am-2 pm
+ The Delmar Farmers Market is at Bethlehem Central Middle School (332 Kenwood Ave). Saturday 9 am-1 pm
+ The Saratoga Farmers' Market is indoors at the Lincoln Bathhouse Saturday 9 am-1 pm
+ The Schenectady Greenmarket is indoors at Proctors. Sunday 10 am-2 pm
+ The Spa City Farmers' Market is on the lawn of the the Lincoln Baths. Sunday 10 am-3 pm.
Troy Makers Market
Saturday: Local craft vendors will display and sell wares at the Troy Makers Market in conjunction with the Troy Waterfront Farmers Market. Saturday 9 am to noon
The Albany Institute, the Mop & Bucket Company, Live Nation, and Troy Music Hall advertise on AOA. And AOA is a sponsor of the ESP ice rink.
Say Something!
We'd really like you to take part in the conversation here at All Over Albany. But we do have a few rules here. Don't worry, they're easy. The first: be kind. The second: treat everyone else with the same respect you'd like to see in return. Cool? Great, post away. Comments are moderated so it might take a little while for your comment to show up. Thanks for being patient.