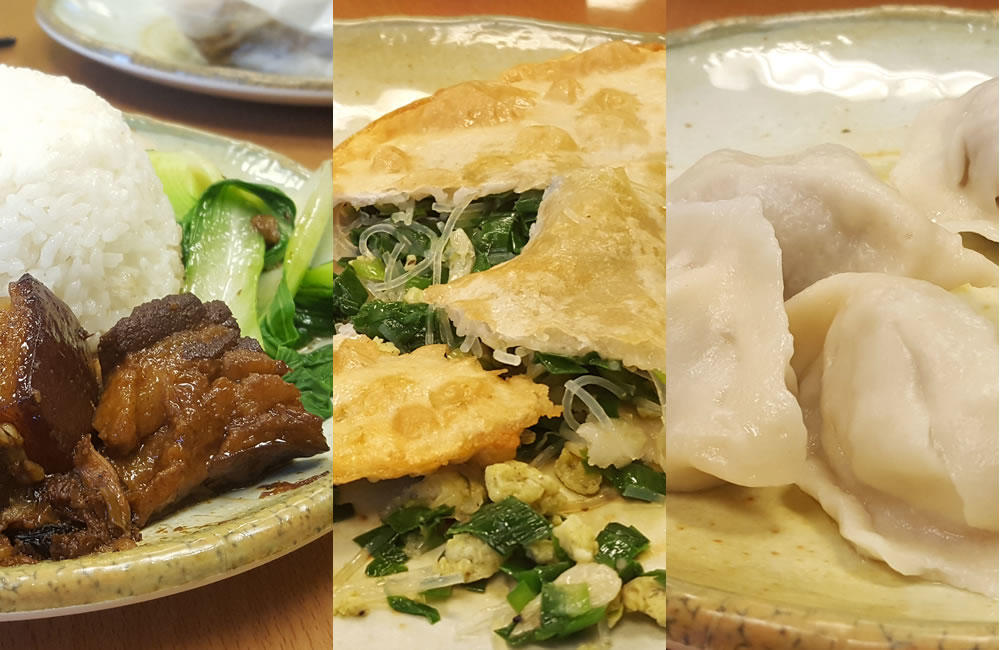 By Deanna Fox
I've written about breakfast a lot lately, but not intentionally. It just happens that what Capital Region-ers consider breakfast food is expanding. What kind of food writer would I be if I didn't explore that?
Dim sum -- the traditional Chinese course of food that involves small plates of dumplings, buns, and meats -- was traditionally served as a breakfast or brunch-like option.
And after having a few dim sum options at Tea Plus in Clifton Park, I'm thoroughly convinced breakfast really is the most important meal of the day.
I wasn't really sure what to make of Tea Plus when I first thought to visit -- the san-serif block letters and actual plus sign to denote "plus" made me overlook the restaurant many times. I had just associated the sign for whatever reason with an urgent care facility. (Not a completely unfounded thought, since many plazas in the Capital Region have medical facilities near or next to restaurants, pizzerias, etc.)
When you have a great halal market and Saigon Spring (one of the area's best Vietnamese eateries) as neighbors, being overlooked is probably something you get used to.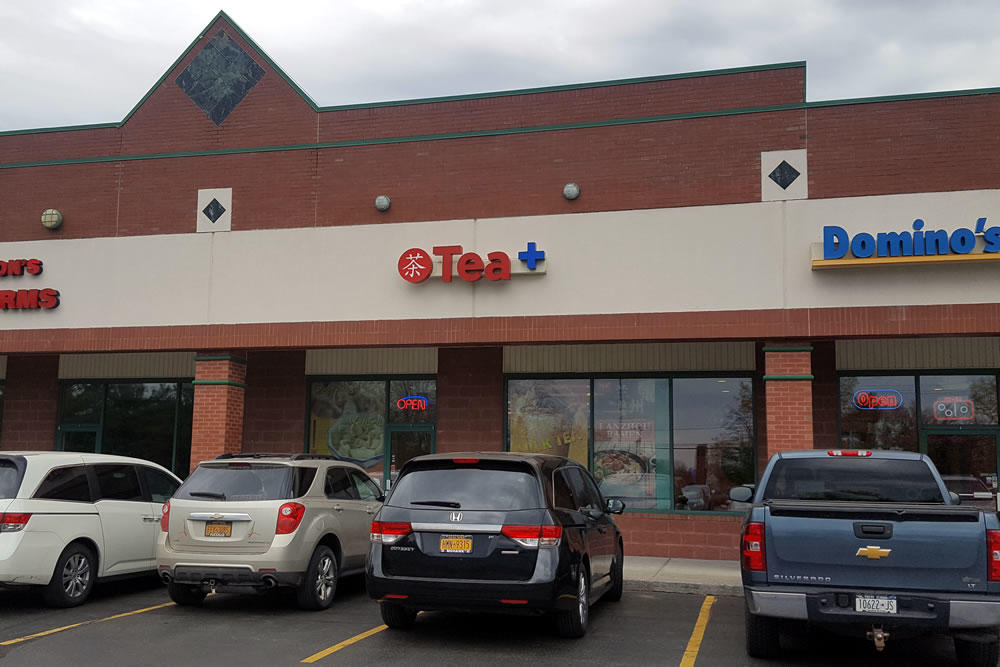 I looked online and read a few Yelp reviews, and I'm glad I did. It seems earlier this year there were some ownership or management changes at Tea Plus, the dining room was brightened and more seating offered, and the menu was reorganized to make ordering a bit easier.
Behind the counter, a huge backlit menu explains all the tea/bubble tea flavors one could ever hope for. Near a small self-service counter (grab chopped cilantro, vinegars, chili oil, and soy sauce here) a picture menu of about eight dim sum options are available with numbers to make ordering a breeze.
My companion and I opted for four menu items: Lamb dumplings, chive pancakes, a pork burger, and braised pork belly. Having just eaten my way through Philadelphia a week earlier (primarily the exceptional dim sum joints in Chinatown), my palate for Chinese buns and and dumplings had not been deaden but my optimism to find something comparable had. I was rewarded for taking a chance in Clifton Park.
My favorite items in our cache was the pork burger ($5). It was different than anything I had ever had -- at a dim sum Chinese restaurant or otherwise. Chopped pork had a mild barbecue flavor with a sticky-salty-sweet tamarind flavor rolled into the pork. The bun was similar to an English muffin that has been toasted and pried open like a round of pita. It was the dish I kept coming back to, and the fact that it was tucked into a parchment envelope to keep it neat (and eat on the go) makes it my new go-to when I'm hungry and traveling the Northway.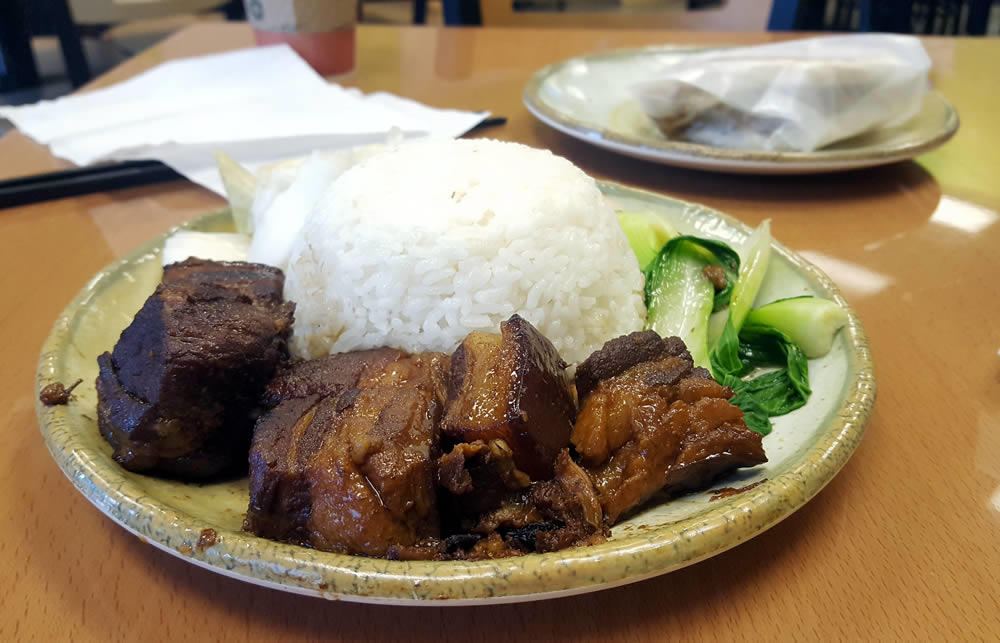 The pork belly. The wrapped-up pork burger is in the background.
I also loved the braised pork belly, served with rice and flash-steamed cabbage, carrot and bok choy ($8). A spiced egg and sichuan pickles -- a more pungent and spicy version of a bread-and-butter American pickle -- also accompanied. The thick layers of fat melted away as we chewed on them, offering bursts of flavor with little sinewy unpleasantness.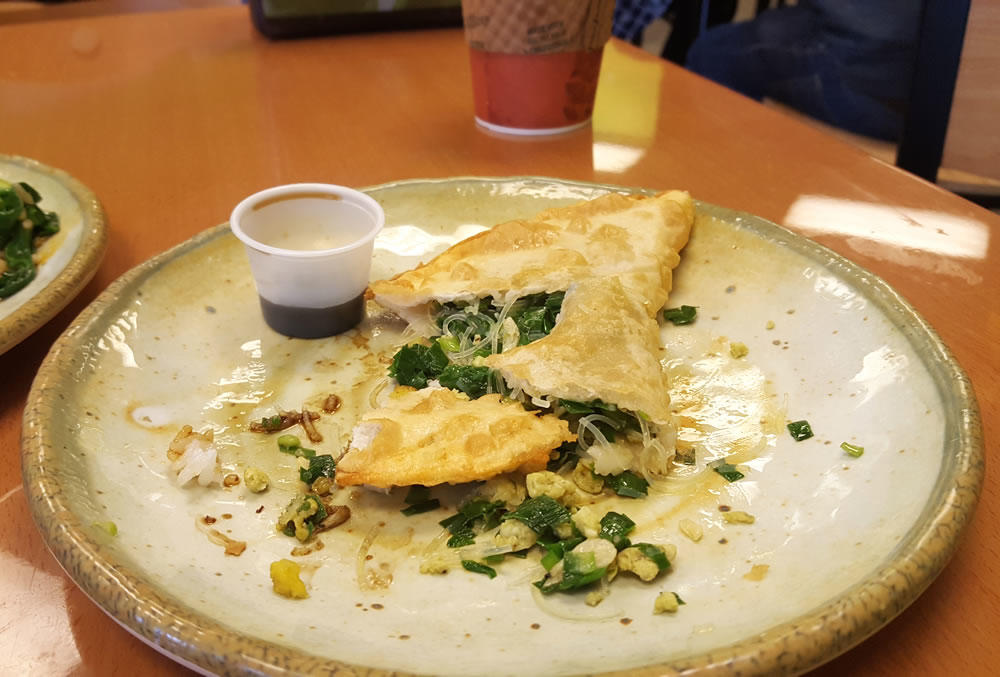 The chive pancake was really interesting to me and not what I was expecting. The pancakes themselves ($2.50) were massive half-circles resembling more of a thin crumpet than most Asian pancakes I've had and were filled with scrambled egg, chopped leeks (though I think they were scallions, actually), and rice vermicelli. We drizzled a bit of chili oil and vinegar over the top of these fried, crispy pancakes and picked at them like palate cleansers between the rest of the dishes.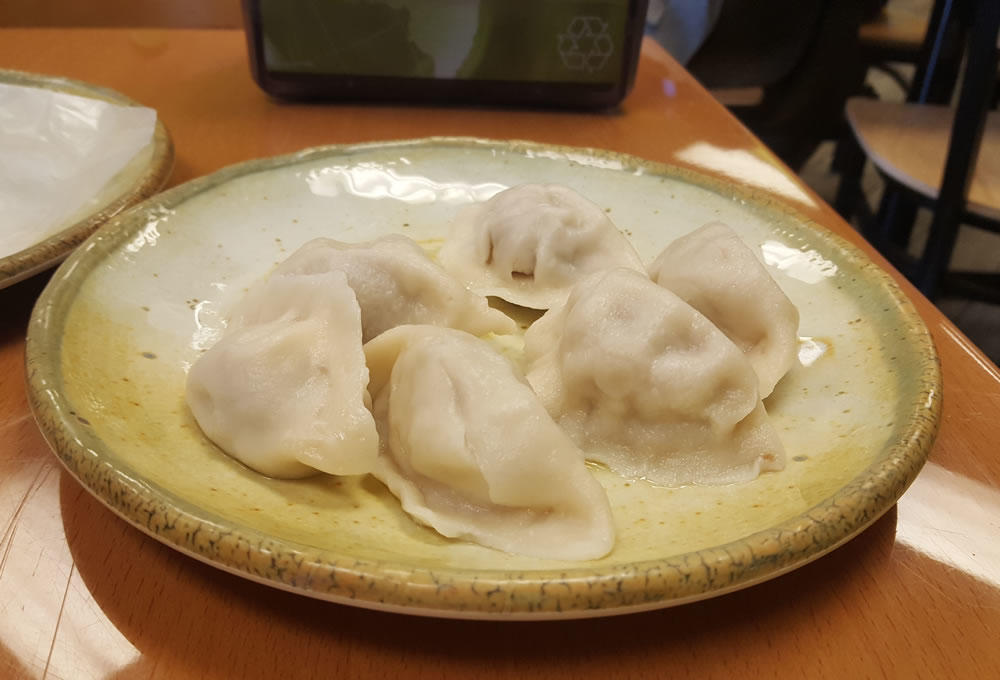 The lamb dumplings ($6 for 6) were the lowest-ranking of my dim sum order, but that's not to say they were unfavorable in any way. Lamb was spiced with sesame oil, soy, and garlic and blended with mushroom and carrot. The chewy dumpling skins were very thick, and the steaming of the dumplings made them slightly gummy and a bit hard to conquer in one fell bite (as dim sum protocol mandates). Biting into them didn't net better results. Still, the flavors of the filling were not diluted with the waterlogged interior of the dumpling, and we made quick time of consuming them.
I'm eager to get back to Tea Plus and order off the greater menu. The noodle dishes in particular -- Sichuan hot-and-sour vermicelli and Shaanxi Biangbiang -- look phenomenal. And now knowing what lies beyond the Tea+ sign, I'm sure it won't be long before I'm back.
More Eat This
+ The breakfast sandwich at Stacks
+ Enfrijoladas at Cocina Vasquez
+ Charlie Foxtrot at Mess Hall
Find It
Tea Plus
1683 U.S. 9
Clifton Park, NY 12065
Say Something!
We'd really like you to take part in the conversation here at All Over Albany. But we do have a few rules here. Don't worry, they're easy. The first: be kind. The second: treat everyone else with the same respect you'd like to see in return. Cool? Great, post away. Comments are moderated so it might take a little while for your comment to show up. Thanks for being patient.