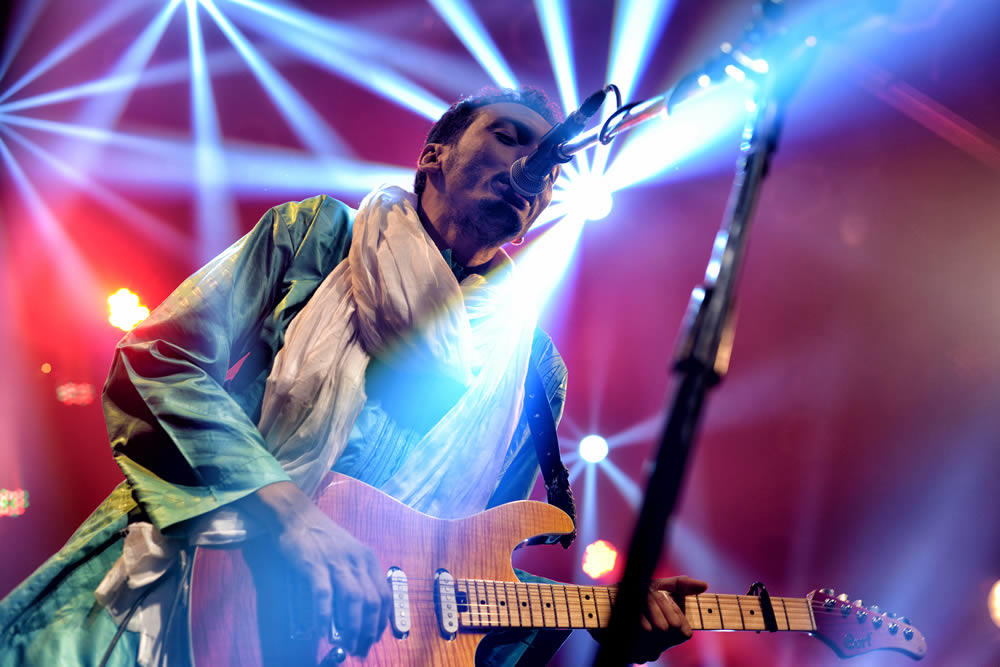 That feeling when the holiday comes mid-week and the weekend is just out of reach.
Well, the good news is it's getting closer every moment.
The better news: it's full of good stuff to do -- concerts, ball games, boats, theater, drive-ins, and more.
We've put together our weekly list of stuff we thought you might like. Doing something you don't see here? Let us know about it so everyone can see. And whatever you're up to, have a fantastic weekend!


1st Friday
It's 1st Friday in the capital city. Shops and galleries are open late with art and entertainment.
+ Pint Sized is hosting a Drink & Doodle. Draw a beer doodle and get $1 off a draft beer. The best doodles will be traced on the Pint Sized chalkboard wall.
+ Albany Barn opens H20, a solo exhibit by artist Megan Ruch
+ Albany Institute is open free with a new exhibit: Thomas Cole's Paper Trail. There's also another History on Tap talk titled "America the Beautiful" that explores how artists use their work to celebrate the American landscape and being an American. The talk is $12 and is followed by a visit to a local bar with the group (drinks are not included).
+ King's Place Gallery (second floor of the Albany County Historical Association) on N. Swan Street presents a Taste of History. The exhibit is "a journey through food from from the earliest Dutch settlers to modern-day food culture."
+ Capital Repertory Theatre debuts a new work called Guitar Reinterpreted. "30 Artists were invited to create a new work, the only stipulation is that a guitar be incorporated into the final piece."
+ Confetti Stage will be performing scenes from Cyrano at Stacks Espresso Bar on Broadway.
+ The El Dorados headline at the Albany First Friday Swing Dance at the Albany Elks Lodge at 25 South Allen St. Admission including lesson. 7 pm -- $15; seniors/students $10
Waterford Steamboat Meet
Saturday: The Waterford Steamboat Meet returns to the Waterford Harbor and Visitors Center. Boat rides, craft vendors, music, family-friendly activities, and a fireworks show. Saturday 9 am-9 pm -- free admission
Delaware Avenue Street Fair
Saturday: The Delaware Area Neighborhood Association hosts its annual Delaware Avenue Street Fair. Saturday 9 am-2 pm -- free admission
Baseball
Thursday-Monday: The ValleyCats are in the middle of a six-game home stand at The Joe that starts with a three-game series against Vermont. Thursday-Monday various times -- $6.50 and up
Albany Dutchmen
Thursday-Sunday: The Albany Dutchmen have home games at Siena College on Thursday, Saturday and Sunday. Thursday 5 pm, Saturday and Sunday 3 pm -- $5 / $4 students and seniors / $3 youth
Albany Empire
Saturday: The Albany Empire arena football team takes on the Philadelphia Soul at the TU Center. Saturday 7 pm -- $15-$75
Swimming
Pool season is here. Pretty much all the local swimming pools and spray pads are open for the season now.
Strawberries
Local strawberry season has been in progress around Capital Region for a few weeks, and it might be starting to fade at some farms. Here are a bunch of farms around the area where you can pick your own.
Cherries
But cherry season just started and it only lasts a couple of weeks or so. There aren't a bunch of places that offer pick your own, but a few that do: Samascott in Kinderhook and Fix Bros. near Hudson.
Free summer concert series
Upbeat on the Roof
Thursday: The Upbeat on the Roof series at The Tang opens its new season with Girl Blue. Thursday 7 pm -- free
Freedom Park
+ Saturday: The concert series in Scotia's Freedom Park has Alex Torres & His Latin Orchestra. Saturday 7 pm -- free
+ Sunday: The Lustre Kings are at Freedom Park. Sunday 7 pm -- free
Harbor Jam
Saturday: The Harbor Jam series at Mohawk Harbor has Pure Prairie League. Saturday 6 pm -- free
Music Haven
Sunday: The Music Haven series in Schenectady's Central Park opens its season with Bombino. 7 pm -- free
Music
Thursday: Blind Crow at Caffe Lena
Progressive bluegrass. 7 pm -- $16
Friday: Boston Symphony Orchestra at Tanglewood
Opening night for the BSO season at Tanglewood featuring star pianist Lang Lang. 8 pm -- $23 and up
Friday: Opera Saratoga: "Rocking Horse Winner" + "Vinkensport, or The Finch Opera" at SPAC
American premiere for the The Rocking Horse Winner. 2 pm -- $50 and up
Friday: Sami Stevens + Kazemde George at Parish Public House
Jazz/R&B. With: The Age. 9 pm -- $10
Saturday: WGNA Countryfest at SPAC
Lineup includes Rascal Flatts, Dan + Shay, Carly Pearce. 4 pm -- $28 and up
Saturday: Bernstein's On the Town at Tanglewood
"Keith Lockhart leads the Boston Pops in a complete, semi-staged performance of Bernstein's hit musical..." 8 pm -- $23 and up
Saturday: Jonatha Brooke
Folk pop singer/songwriter. 6 pm and 8 pm -- $60
Saturday: The Nels Cline 4 at Helsinki Hudson
From Wilco. 9 pm -- $25
Saturday: LADAMA at MASS MoCA
"An ensemble of women who hail from every corner of the Americas, LADAMA performs a Pan-Latin blend of original music and traditional songs." 8:30 pm -- $12 ahead / $22 day of
Saturday: Opera Saratoga: "The Consul" at SPAC
"It is torn out of the life of the present-day world, and poses an issue which mercilessly confronts humanity today.". 7:30 pm -- $50 and up
Saturday: Aaron Rhoades at The Hollow
EP release show. With: Aaron Rizzo, The Forever Orchestra. 8 pm -- $9.50
Saturday: MelStock at Saratoga Winery
A fundraiser for Sirsy's Melanie Krahmer, who's fighting cancer. Erin Harkes will host, with music by Ubuntu and the Lustre Kings and a stand-up comedy lineup featuring Harkes and other local favorites. 5 pm -- $10
Sunday: Opera Saratoga: "The Merry Widow" at SPAC
"One of the most popular operettas across the globe, The Merry Widow, returns to Opera Saratoga for the first time in thirty years." 2 pm -- $50 and up
Stage
WTF
The Williamstown Theatre Festival continues with productions of The Closet (starring Matthew Broderick) and The Sound Inside (starring Mary-Louise Parker). Tuesday-Sunday various times - various prices
Damn Yankees at the Park Playhouse
Friday-Saturday: Park Playhouse's summer production of Damn Yankees is underway at the Washington Park Lake House. Friday-Saturday 8 pm -- lawn seating free / reserved seating $14 and up
UnSaid: Anonymous Letters Performed
Saturday: Albany Barn presents Unsaid, a staged reading of anonymous letters collected by artist Lisa Berle. Each letter was written to someone about something the writer can't/haven't/won't say. Saturday 6 pm -- $5
Kalamazoo
Friday-Sunday: Curtain Call Theater presents Kalamazoo, a "romantic roller coaster about two 70-year-olds: an Irish Catholic woman and a Jewish, East Coast man who meet on an online dating site. But after their first date, complete with body shots and morning-after tattoos, they discover that they still have a little growing up to do." Thursday-Sunday various times -- $25
Ring of Fire: The Music of Johnny Cash
Friday-Sunday: Capital Rep's Ring of Fire: The Music of Johnny Cash is in previews. Friday-Sunday, various times and prices

Hair
Thursday-Saturday: Berkshire Theater Group presents a production of the rock musical Hair at the Unicorn Theater in Stockbridge. Thursday-Saturday various times and prices
Barrington Stage
Friday-Sunday: Barrington Stage presents productions of The Royal Family of Broadway and Typhoid Mary. Friday-Sunday various times and prices
Comedy
Max Dolcelli
Friday-Saturday: Max Dolcelli headlines at The Comedy Works in Saratoga this weekend. Friday and Saturday various times and prices
Film
Ballet on screen
Thursday: Proctors is screening The Royal Ballet production of "Swan Lake." Thursday 2 pm and 6:30 pm -- $15
Yellow Submarine
Sunday: Proctors is screening The Beatles film Yellow Submarine. Sunday-Wednesday various times -- $9 / $6 for students
Won't You Be My Neighbor
The Spectrum is screening Won't You Be My Neighbor, the new documentary about Mr. Rodgers.
RBG
The documentary RBG -- about Ruth Bader Ginsburg -- is also playing at The Spectrum.
Drive-ins
Here's what's playing at the drive-ins:
+ Malta: Screen 1: Ant Man and The Wasp, Incredibles 2 / Screen 2: Jurassic World, TAG
+ Hollywood: Ant Man and The Wasp, Incredibles 2
+ Jericho Drive-in: Jurassic World, TAG
Museums/galleries/talks/walks
Downtown Scotia Secrets walking tour
Saturday: The Schenectady County Historical Society has walking tour of the village of Scotia, which founded before Schenectady. "Join us as we explore the village and go behind-the-scenes at the Abraham Glen House as well as the village Fire Department." Saturday 10 am -- $10
Gardening to Attract Butterflies
Saturday: Ten Broeck Mansion hosts Cornell Cooperative Extension Master Gardner Pam Taft for a presentation on how to garden to attract butterflies. Saturday at noon -- free
NYS Summer Writers Institute
The NYS Summer Writers Institute series is underway at Skidmore College:
+ Thursday: Reading by Nicholas Delbanco and James Longenbach
+ Friday: Poetry & Fiction Reading: Charles Simic & Elizabeth Benedict
+ Saturday: Caryl Phillips, Elizabeth Benedict, Tom Healy & April Bernard will hold a panel discussion titled "Can Art Be 'Offensive'?"
Fish wade at Thompson's Lake
Saturday: Thacher State Park hosts a fish wade at Thompson's Lake. It's a guided walk and talk about the fish in the lake and the ecology of the lake. Saturday 1 pm -- free (reservations required)
UAlbany Art Museum
The UAlbany art museum continues Younger Than Today: Photographs of Children (and sometimes their mothers)by Andy Warhol. It's part of a series of five Andy Warhol exhibitions being presented at five Hudson Valley College Museums this year. (On display through September 15.)
Also on display:
+ Mickey Mouse has grown up a Cow: Videos by Kalup Linzy, Yoshie Sakai, Frances Stark, and Abbey Williams
+ Triple: Alex Bradley Cohen, Louis Fratino, and Tschabalala Self.
Tang Museum
The Tang Teaching Museum at Skidmore College continues Give a damn., a new exhibit with recent acquisitions "by artists who give a damn about the world around them and the people in it." (Runs through September 30).
The Fields Sculpture Park
The Art Omi Fields Sculpture Garden has its new summer exhibition on display. It's a fun exhibit of outdoor sculptures. It's free and open to the public.
The Clark
The Clark's two new summer exhibitions Women Artists in Paris, 1850-1900 and The Art of Iron: Objects from the Musée Le Secq des Tournelles, Rouen, Normandy have opened.
Saratoga Auto Museum
The Saratoga Auto Museum in Spa State Park has a cars of the 1950s exhibit.
USS Slater
The USS Slater is open for the season.
State Museum
The State Museum has a few new exhibits: "A small fort, which our people call Fort Orange" and Art of the Erie Canal.
Hyde Collection
The Hyde Collection has an exhibit of work by Rockwell Kent. (On display through July 22.)
Albany Institute
The Albany Institute of History and Art has mummies and Hudson River School paintings.
Secret Gardens Tour
Sunday: Soroptimist International of Saratoga County hosts a secret garden tour. It's a self-guided tour of ten gardens in and around Saratoga. Sunday, 11 am - 5 pm -- $25 in advance, $25 day of (If there are any tickets remaining)
Berkshires Arts Festival
Friday-Sunday: The Berkshires Arts Festival is this weekend at Ski Butternut in Great Barrington. Food, art, crafts, puppets, music, kids activities and more. Friday-Sunday various times -- $14 / seniors $13 (64+) / students $7 / weekend pass $16 / under 12 attend free
Polo
Friday: Saratoga Polo Association is hosting matches on Friday and Sunday this week. Matches are played on Whitney Field or on adjacent fields. Here are some hints for novice polo spectators.Friday and Sunday 5:30 pm -- various prices
Rodeo
Friday: The Double M Rodeo in Ballston Spa is open for the season. Friday 8 pm -- $15 / $5 for kids
Farmers markets
+ The Troy Waterfront Farmers Market is outdoors on River Street. Saturday 9 am-2 pm
+ The Delmar Farmers Market is outside at Bethlehem Central Middle School. Saturday 9 am-1 pm
+ The Saratoga Farmers' Market is outside at High Rock Park. Saturday 9 am-1 pm
+The Colonie Farmers' Market is at The Crossings. Saturday 9 am-1 pm
+ The South End Healthy Market opens its season at the Capital South Campus Center. Saturday 10 am-3 pm
+ The Schenectady Greenmarket is outdoors around City Hall. Sunday 10 am-2 pm
+ The Spa City Farmers' Market is outside at the Lincoln Baths. Sunday 10 am-2 pm.
Troy Makers Market
Saturday: Local craft vendors will display and sell wares at the Troy Makers Market in conjunction with the Troy Waterfront Farmers Market. Saturday 9 am to noon
The Albany Institute of History and Art, and The Spectrum advertise on AOA
Say Something!
We'd really like you to take part in the conversation here at All Over Albany. But we do have a few rules here. Don't worry, they're easy. The first: be kind. The second: treat everyone else with the same respect you'd like to see in return. Cool? Great, post away. Comments are moderated so it might take a little while for your comment to show up. Thanks for being patient.