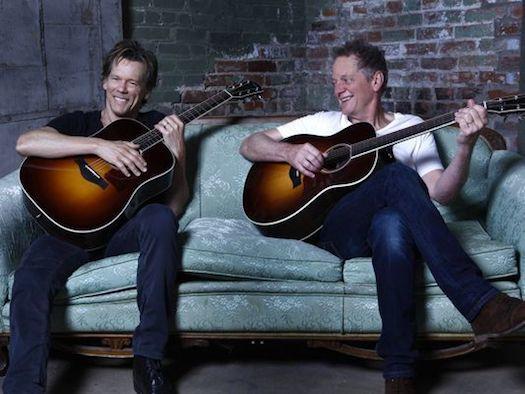 It's a sunscreen-and-umbrella kind of weekend, so be prepared and pack them both.
While you can't choose your weekend weather, you can choose what you're going to do -- and as always, we're here to help.
Below you'll find a list of weekend events we thought you might enjoy. Planning something that didn't make our list? Tell us about it in the comment section.
And whatever you're up to, have a fantastic weekend!


Troy Night Out
Friday: This month's Troy Night Out celebrates Uncle Sam. You can search for more than 30 Uncle Sam bobblehead statues while exploring the city and checking out art, music, and other surprises.
+ Rare Form Brewing hosts Dine Out for a Cause to benefit Capital Roots
+ There's an 80s dance party at Revolution Hall
+ The opening of 518 Craft, Shmaltz Brewing Company's Troy Tap Room & Bottle Shop on Monument Square.
+ The Pause Gallery celebrates its grand opening in The News building.
Friday 5-9 pm -- free admission
Saratoga County Fair
Thursday-Sunday: County fair season has started with the Saratoga County Fair at the fairgrounds in Ballston Spa. Thursday-Sunday various times -- admission $12 / season ticket $30 / kids 52 inches and smaller free / unlimited ride wristband $20
Saratoga Race Course
Racing continues this weekend at the Saratoga Race Course. Thursday-Sunday first post at 1 pm
Baseball
Tri-City ValleyCats
Thursday-Sunday: The Tri-City ValleyCats continue their home stand at The Joe with a three-game series against Staten Island this weekend. Saturday is both "One Hit Wonders Night" and LGBTQ Night with post-game fireworks. Thursday-Saturday 7 pm -- $6.50 and up
Albany Dutchmen
Friday & Sunday: The Albany Dutchmen have two home games at Siena College this weekend.Friday and Sunday at 5 pm -- $5 / $4 students and seniors / $3 youth
Baseball Hall of Fame
It's Hall of Fame weekend in Cooperstown with events and the induction of this year's hall of fame class Sunday afternoon.
Swimming
Local swimming pools and spray pads are open for the season.
Austerlitz Blueberry Festival
Saturday: The annual Austerlitz Blueberry Festival returns with music, 19th-century craft demonstrations, animals, sheep-sheering, kids activities, and all things blueberry. It starts with a blueberry pancake breakfast. Sunday 9 am-4 pm -- $8 / $4 for kids under 12
Blueberries
Blueberry season is underway. Here are a few spots around the Capital Region where you can pick your own.
Free summer concert series
Free summer concert season continues...
Alive at Five
Thursday: The Alive at Five series at Jennings Landing in Albany has Yonder Mountain String Band, with Blind Crow. Thursday 5 pm -- free admission
Upbeat on the Roof
Thursday: The Upbeat on the Roof series at the Tang Museum on the Skidmore campus has Golfstrom. Thursday 7 pm -- free
Freedom Park
The concert series in Scotia's Freedom Park continues:
+ Saturday: Rattail Jimmy. Saturday 7 pm -- free
+ Sunday: Maria Z Ensemble. Sunday 7 pm -- free
Harbor Jam
Saturday: The Harbor Jam series at Mohawk Harbor has Lords of 52nd Street, a Billy Joel tribute. Saturday 6 pm -- free
Music Haven
Sunday: The Music Haven series in Schenectady's Central Park has Lakou Mizik, with Bonga & the Vodou Drums of Haiti. 7 pm -- free
Music
Thursday: Janet Jackson at SPAC
Miss Jackson, if you're... well, you know. 8 pm -- $30 and up
Thursday: The Blind Spots at Parish Public House
Indie pop rock. 9 pm -- $10
Friday: Kenny Wayne Shepherd + Beth Hart at The Palace
Each playing a full set. 7:30 pm -- $34.75 and up
Friday: The Brothers Four at Caffe Lena
"Yes, it's the Brothers Four that you remember from the hey-day of the folk revival!" 7 pm and 9 pm -- $50
Friday: Devon Allman Project at The Egg
With: Duane Betts. 8 pm -- $35
Saturday: Lindsey Stirling + Evanescence at SPAC
With full orchestra. 7 pm -- $25 and up
Saturday: Bang on a Can Marathon 2018 at MASS MoCA
"More than 60 performers in more than 20 performances make up 6 hours of magical music and mayhem." 4-10 pm -- $12 ahead / $22 day of
Saturday: Mary Fahl at Caffe Lena
From October Project. 8 pm -- $30
Saturday: Mirk Ice Cream Social at The Hollow
Mirk, Front Business, The Age. 9 pm
Sunday: John Fogerty at SPAC
Pavilion-only show. 7:30 pm -- $39.50 and up
Sunday: Joan Osborne Sings the Songs of Bob Dylan at Caffe Lena
As it says on the label. 6:30 pm and 8:30 pm -- $65
Sunday: The Bacon Brothers at The Egg
Kevin and Michael. 8 pm -- $34.50 and up
Sunday: A Joyful Noise! Gospel Brunch at Caffe Lena
Gospel music + brunch from Hattie's. 1 pm -- $35
Stage
A Doll's House, Part 2
Thursday-Saturday: Barrington Stage presents A Doll's House, Part 2, a sequel to Ibsen's ground-breaking 1879 play that examines what happens when the central character, Nora, returns 15 years later, to the family she left behind. Thursday-Saturday -- various times and prices
As You Like It
Friday-Saturday: Saratoga Shakespeare presents an outdoor production of Shakespeare's As You Like It in Congress Park in Saratoga Springs. Thursday-Saturday 6 pm -- free
Ring of Fire
Tuesday-Sunday: Capital Repertory Theatre continues its production of the Johnny Cash musical Ring of Fire. (It was in previews this past weekend.) Tuesday-Sunday various times -- $25 and up
WTF
Tuesday-Sunday: The Williamstown Theatre Festival continues this week with the musical Lempicka, starring Carmen Cusack and Eden Espinosa. And a production of Seared, a new comedy by Theresa Rebeck, started this week. Thursday-Sunday various times -- various prices
Park Playhouse
Thursday-Saturday: This is the last week for The Park Playhouse's production of Damn Yankees in Washington Park. Thursday-Saturday 8 pm -- lawn seats free / reserved seats $14 and up
Hair
Thursday-Saturday: Berkshire Theater Group presents a production of the rock musical Hair at the Unicorn Theater in Stockbridge. Thursday-Saturday various times and prices
The Hunchback of Notre Dame
Friday-Sunday:The MacHaydn Theater presents a production of the Disney musical, The Hunchback of Notre Dame Thursday-Sunday various times and prices
Kalamazoo
Friday-Sunday: Curtain Call Theater presents Kalamazoo, a "romantic roller coaster about two 70-year-olds: an Irish Catholic woman and a Jewish, East Coast man who meet on an online dating site. But after their first date, complete with body shots and morning-after tattoos, they discover that they still have a little growing up to do." Thursday-Sunday various times -- $25
Bing Bamboo Room Burlesque
Saturday: The Bing Bamboo Room returns to Hudson Harbor Steak and Seafood, featuring comedian Jaye McBride. Saturday at 8 pm --

Comedy
Abbi Crutchfield and Luke Thayer
Saturday: Pretty Much the Best Comedy Show hosts comedians Abbi Crutchfield and Luke Thayer at the Proctors Underground. Saturday 8 pm -- $15 in advance / $20 at the door
Kevin Downey Jr.
Friday-Sunday: Comedian Kevin Downey Jr continues a long run at The Comedy Works in Saratoga. Friday-Sunday various times and prices
Maestro: One Improviser to Rule Them All
Friday: The MopCo Improv Theater hosts a Maestro improv competition. It's an elimination showdown where improvisers compete by creating songs, scenes and games based on audience suggestions. Friday 8 pm -- $10 / $6 students and seniors
Summer league TheaterSports
Saturday: The Mop and Bucket Company kicks off its summer league TheaterSports tournament. Teams of improvisors compete by creating songs, scenes and games based on audience suggestions. Saturday 8 pm -- $10 / $6 for students and seniors
Film
BLOWIN' UP
Thursday: Basilica Hudson is screening Blowin' Up, a film about efforts to change the the way women arrested for prostitution are prosecuted. Thursday 8 pm -- free
Bolshoi Ballet
Thursday: Proctors is showing a filmed version of the Bolshoi Ballet's production of Coppélia in the GE Theater. Thursday 2 pm and 7 pm -- $15
Won't You Be My Neighbor
The Spectrum is screening Won't You Be My Neighbor, the new documentary about Mr. Rodgers.
Drive-ins
Here's what's playing at the drive-ins:
+ Malta: Screen 1: Mission: Impossible - Fallout, Skyscraper / Screen 2: The Equalizer 2, Sicario 2: Soldado
+ Hollywood: Hotel Transylvania 3, Skyscraper
+ Jericho Drive-in: Mission: Impossible - Fallout, Skyscraper
Museums/galleries/talks/walks
Dudley Observatory grand opening
Friday: The Museum of Innovation and Science in Schenectady is hosting a grand opening celebration for the new Dudley Observatory. Solar observing, night sky observing, and planetarium shows. Friday 6-11 pm -- $10.50 / $9 seniors / $7.50 kids
Lincoln in Albany
Thursday: Mr. Albany Archives -- Matt Malette -- leads a Historic Albany Foundation walking tour tracing Abraham Lincoln's visit to Albany in 1861. "Learn about the buildings and the people Lincoln encountered during his visit, and how this one day in Albany history is tied to events that led to his assassination." Thursday 5:30 pm -- $10
Summer Writers Institute
This is the last week of the NYS Summer Writers Institute's open-to-the-public readings by authors at Skidmore.
+ Thursday: Novelist-Memoirist Jamaica Kincaid (See Now Then, Autobiography Of My Mother, Lucy) and Poet Henri Cole (Nothing To Declare, Touch)
+ Friday: Novelist-memoirist Howard Norman (Next Life Might Be Kinder, The Bird Artist, The Museum Guard) and Novelist-Poet Victoria Redel (Loverboy, The Border Of Truth)
The events are in Palamountain Hall at Skidmore. Monday-Friday 8 pm -- free
Colonial Schenectady Walking Tour
Saturday: The Schenectady County Historical Society has a walking tour featuring the characters and stories that formed the community. Saturday at 10 am -- $10
Firefly, full moon hike
Saturday: The Albany Pine Bush hosts a guided full moon hike focused on finding fireflies. Saturday 8:30-10 pm -- free but registration is required
Albany Institute
The Albany Institute of History & Art has three new exhibitions this summer: Thomas Cole's Paper Trail, Birds & Beasts: The Scary, Magical, and Adorable Animals of the Albany Institute, and A Menagerie of Whimsey: The Art of William B. Schade.

UAlbany Art Museum
The UAlbany art museum continues Younger Than Today: Photographs of Children (and sometimes their mothers)by Andy Warhol. It's part of a series of five Andy Warhol exhibitions being presented at five Hudson Valley College Museums this year. (On display through September 15.)
Also on display:
+ Mickey Mouse has grown up a Cow: Videos by Kalup Linzy, Yoshie Sakai, Frances Stark, and Abbey Williams
+ Triple: Alex Bradley Cohen, Louis Fratino, and Tschabalala Self.
The Fields Sculpture Park
The Art Omi Fields Sculpture Garden has its new summer exhibition on display. It's a fun exhibit of outdoor sculptures. It's free and open to the public.
The Clark
The Clark's two new summer exhibitions Women Artists in Paris, 1850-1900 and The Art of Iron: Objects from the Musée Le Secq des Tournelles, Rouen, Normandy have opened.
Saratoga Auto Museum
The Saratoga Auto Museum in Spa State Park has a cars of the 1950s exhibit.
USS Slater
The USS Slater is open for the season.
State Museum
The State Museum has a few new exhibits: "A small fort, which our people call Fort Orange" and Art of the Erie Canal.
British Motorfest Car Show
Saturday: Saratoga Automobile Museum hosts a British Moterfest Car Show in Spa State Park. Saturday 9 am-2 pm -- free admission
Poets in the park
Saturday: Albany's Washington Park hosts Poets in the Park, with readings by poets poetik and Bob Sharkey. Saturday 7 pm -- free
The Spa Complex
Sunday: Talk a historic tour of the Saratoga Spa State Park complex. Sunday 10:30 am -- $8
Compost Fair & Education Day
Saturday: The Sustainable Living Center in Schenectady Central Park hosts a Compost Fair with activities related to the science of soil, soil conservation and backyard composting. Saturday 10 am-2 pm
Free Fitness in the Park
Sunday: Free exercise classes in Troy's Riverfront Park. Sunday 9-10 am -- free admission
Polo
Friday and Sunday: Saratoga Polo Association is hosting matches on Friday and Sunday this week. Matches are played on Whitney Field or on adjacent fields. Here are some hints for novice polo spectators.Friday and Sunday 5:30 pm -- various prices
Rodeo
Friday: The Double M Rodeo in Ballston Spa is open for the season. Friday 8 pm -- $15 / $5 for kids
Farmers markets
+ The Troy Waterfront Farmers Market is outdoors on River Street. Saturday 9 am-2 pm
+ The Delmar Farmers Market is outside at Bethlehem Central Middle School. Saturday 9 am-1 pm
+ The Saratoga Farmers' Market is outside at High Rock Park. Saturday 9 am-1 pm
+The Colonie Farmers' Market is at The Crossings. Saturday 9 am-1 pm
+ The South End Healthy Market opens its season at the Capital South Campus Center. Saturday 10 am-3 pm
+ The Schenectady Greenmarket is outdoors around City Hall. Sunday 10 am-2 pm
+ The Spa City Farmers' Market is outside at the Lincoln Baths. Sunday 10 am-2 pm.
Troy Makers Market
Saturday: Local craft vendors will display and sell wares at the Troy Makers Market in conjunction with the Troy Waterfront Farmers Market. Saturday 9 am to noon
MopCo, The Albany Institute of History and Art, and The Spectrum advertise on AOA.
Say Something!
We'd really like you to take part in the conversation here at All Over Albany. But we do have a few rules here. Don't worry, they're easy. The first: be kind. The second: treat everyone else with the same respect you'd like to see in return. Cool? Great, post away. Comments are moderated so it might take a little while for your comment to show up. Thanks for being patient.