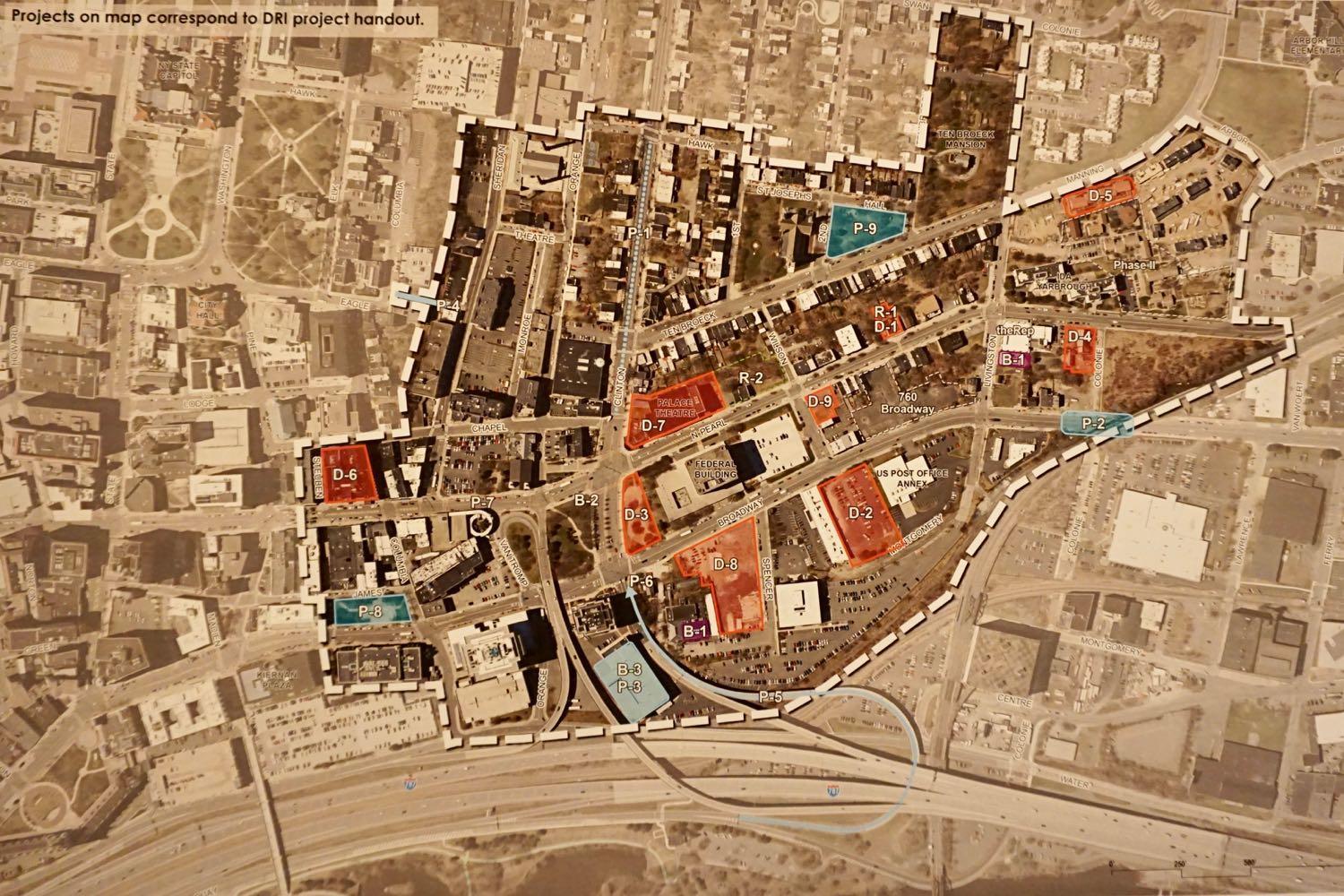 Update: This meeting has been postponed "due to the overwhelming number of project forms received" and the need for more time to review. The new date is TBA.
The city of Albany is getting $10 million* from New York State as part of the Downtown Revitalization Initiative -- and there's another public meeting coming up December 12 to talk about how to spend that money.
Meeting blurbage: "Join us to develop a plan that maximizes investment, connects surrounding neighborhoods and transforms Clinton Square into an inclusive destination, and vibrant place to live, work and play."
At the last meeting to gather public input, the team heading up the planning process explained that the city is looking for projects that are ready to go in the following categories:
+ New development or rehab of existing structure
+ Revolving loan and grant funds
+ Branding and marketing
+ Public improvements
Examples of candidate projects cited at the meeting: The proposed Quackenbush mixed-use development, an arts education and employment training program at The Palace, signage for the Capital Craft Beverage Trail, and Clinton Ave streetscape upgrades. A local planning committee will be selecting the projects to fund.
There's still time to propose a project -- the deadline is this Friday, December 7. (If you have a project in mind, you should contact the planning team. It sounds like they can provide some tips on putting together your pitch.)
The upcoming meeting is Wednesday, December 12 at The Palace from 5:30-7:30 pm.
____
* Well, $9.7 million, technically. Of the $10 million, $300k is set aside for planning.

Hi there. Comments have been closed for this item. Still have something to say? Contact us.