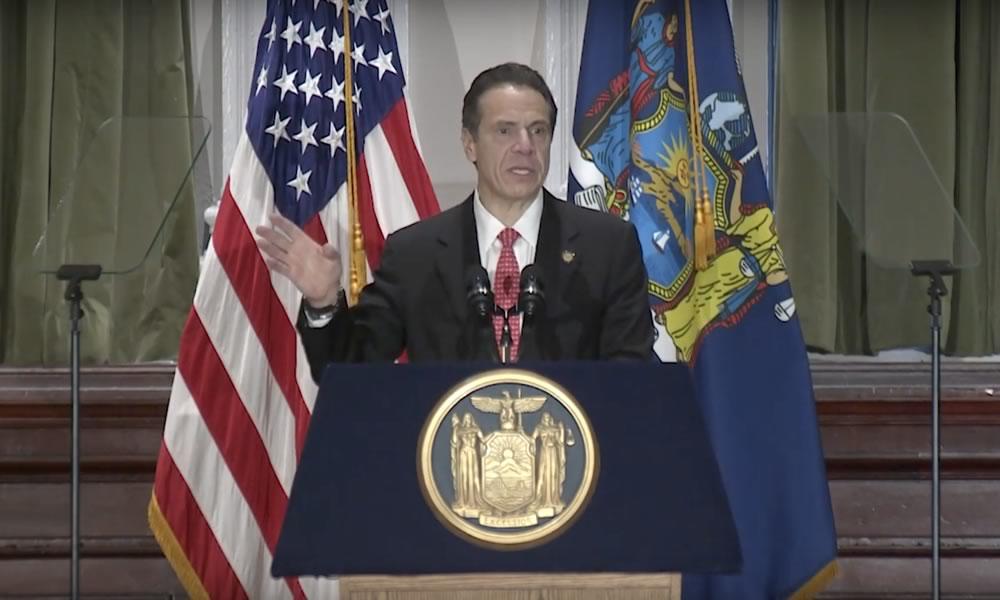 So, this feels like a step: On Monday Andrew Cuomo -- the governor of New York -- called for the state to legalize recreational marijuana in 2019.
He made the call as part of a larger speech outlining priorities for the next year, what his administration is calling a "justice agenda." (The speech very much had the feel of a State of the State address.) The list is long and includes a bunch of big issues. And it's very possible there could be legislation passed on many of them now that both chambers of the state legislature will be controlled by Democrats.
As with many of the items on the list, Cuomo didn't mention many details to go along with the call for marijuana legalization. But he framed it as a matter of justice, and what he described an unfair targeting of African-American and minority communities.
New York State was already headed in this direction. A a Siena poll reported earlier this year that a majority of people favored allowing recreational marijuana. Cynthia Nixon made it a plank in her gubernatorial campaign. And a state Department of Health report released this past summer argued for legalizing recreational pot. Locally, the Albany County DA recently announced his office would stop prosecuting people for having small amounts of pots.
Last year Cuomo said he was "unconvinced" on recreational marijuana legalization. [Politico]
It will be worth watching what shape the legislation for legalizing marijuana takes, and whether it's connected to provisions related to the significant issues regarding people's past convictions for marijuana. Another important angle: How might the state set the stage for small scale producers and local communities to benefit from the new industry above-board industry.
Here are two other issues Cuomo mentioned -- about voting and climate change -- that caught our eye.
Voting
Cuomo reiterated his support for a bunch of voting reforms including:
+ Early voting
+ Voting by mail
+ Same-day and automatic voter registration
+ Synchronizing federal and state elections
+ And new item, for him: Making Election Day a state holiday
New York is one of just a handful of states that don't allow early voting.
A potentially huge change to where our electricity comes from
Cuomo has jumped on board with the idea of a "Green New Deal." And he's proposing that the state's electricity generation become "carbon neutral" by 2040.
Carbon neutral is in quotes because that's kind of an amorphous term. It could mean the state gets all its electricity from sources that don't produce greenhouse gases. Or it could mean it uses various measures to "offset" greenhouse gases production. The details will be important.
"The consequences of our denial and delay are a matter of life and death, if not for us then for our children," Cuomo said in reference to climate change. "This is not an issue of presence inconvenience, it is an issue of future viability."
Getting the state to this point will be a big shift. Almost half of New York State's electricity prouction currently comes from natural gas-fired power plants. [EIA]
There's an Albany angle to this call: The microgrid project the state has been planning for the Empire State Plaza would rely on gas turbines at the plant in Sheridan Hollow. That's prompted criticism from community leaders, local officials, and environmentalists worried about emissions. [NYPA] [TU]
So it will be interesting to watch whether the ESP plan takes a different shape in any way.
Say Something!
We'd really like you to take part in the conversation here at All Over Albany. But we do have a few rules here. Don't worry, they're easy. The first: be kind. The second: treat everyone else with the same respect you'd like to see in return. Cool? Great, post away. Comments are moderated so it might take a little while for your comment to show up. Thanks for being patient.