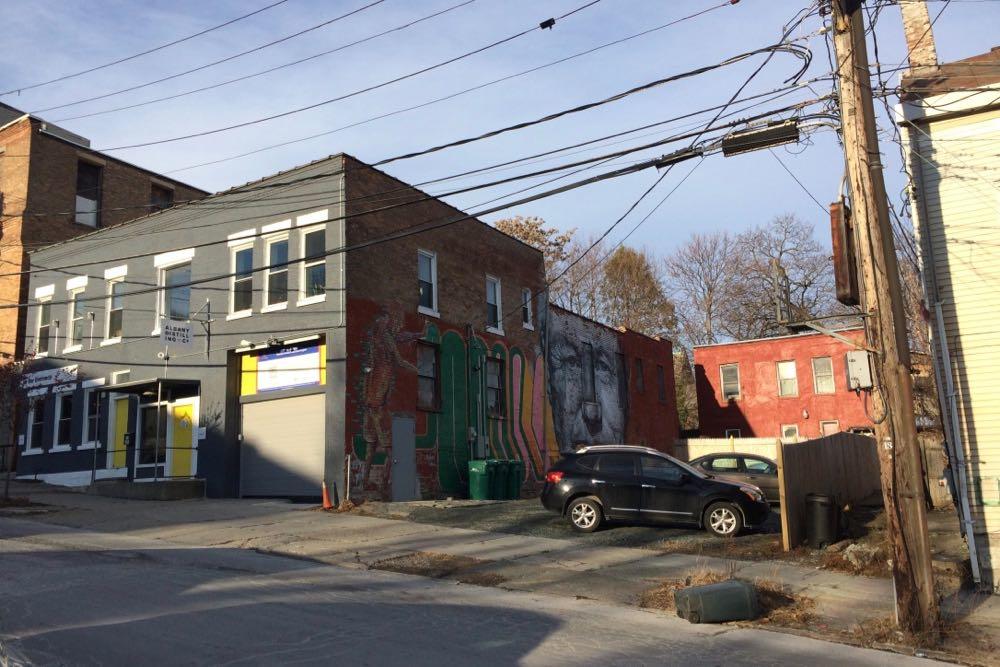 Death Wish Coffee is eyeing a spot on Livingston Ave in Albany for its first cafe.
The location -- 71 Livingston -- is currently an empty lot right next to Albany Distilling's bar and bottle shop. The coffee company would build a two-story building that would include a cafe, retail store, and tasting room.
"One of our most valued business partners is Albany Distilling, so the opportunity to be right next to them and be down south in Albany is great," said Shannon Sweeney, Death Wish's content manager.
The company currently produces a coffee-flavored vodka with Albany Distilling.
The proposed cafe building is one of a handful of projects that are seeking a slice of funding from Albany's $10 million Downtown Revitalization Initiative grant from the state for Lincoln Square. The Albany DRI local planning committee met Tuesday night to hear about the applications and the progress of the planning process for the grant. (We'll have more on the other projects soon.)
Death Wish touts itself as "the world's strongest coffee." And it got a big push when it won a contest for a free TV commercial during the Super Bowl in 2016. Since then it's coffee and brand have ended up all sorts of places, even in in space.
The proposed $520,000 Albany project would have a cafe on the first floor, with the retail space and tasting room on the top floor. Sweeney said the building would allow Death Wish to provide an experience for the general public that it can't offer currently at its Round Lake warehouse. Among those experiences would be the opportunity for people to taste various coffees from around the world alongside Death Wish's offerings.
"We're growing pretty fast," she said Wednesday via phone, pointing to growth in Death Wish's wholesale business.
This past fall the company moved its offices from the Round Lake production warehouse to Ballston Spa in order to free up space. And Sweeney said the company is hiring for both production and office positions.
Sweeney said many Death Wish employees live in and spend time in Albany, and the company likes the idea of being able to expand its local reach south from Saratoga County.
There is currently no timeline for the project. Sweeney said Death Wish is waiting to hear what sort of funding could be available via the Downtown Revitalization Initiative. Word should come in March, and the company will chart a course from there.
A craft beverage hot spot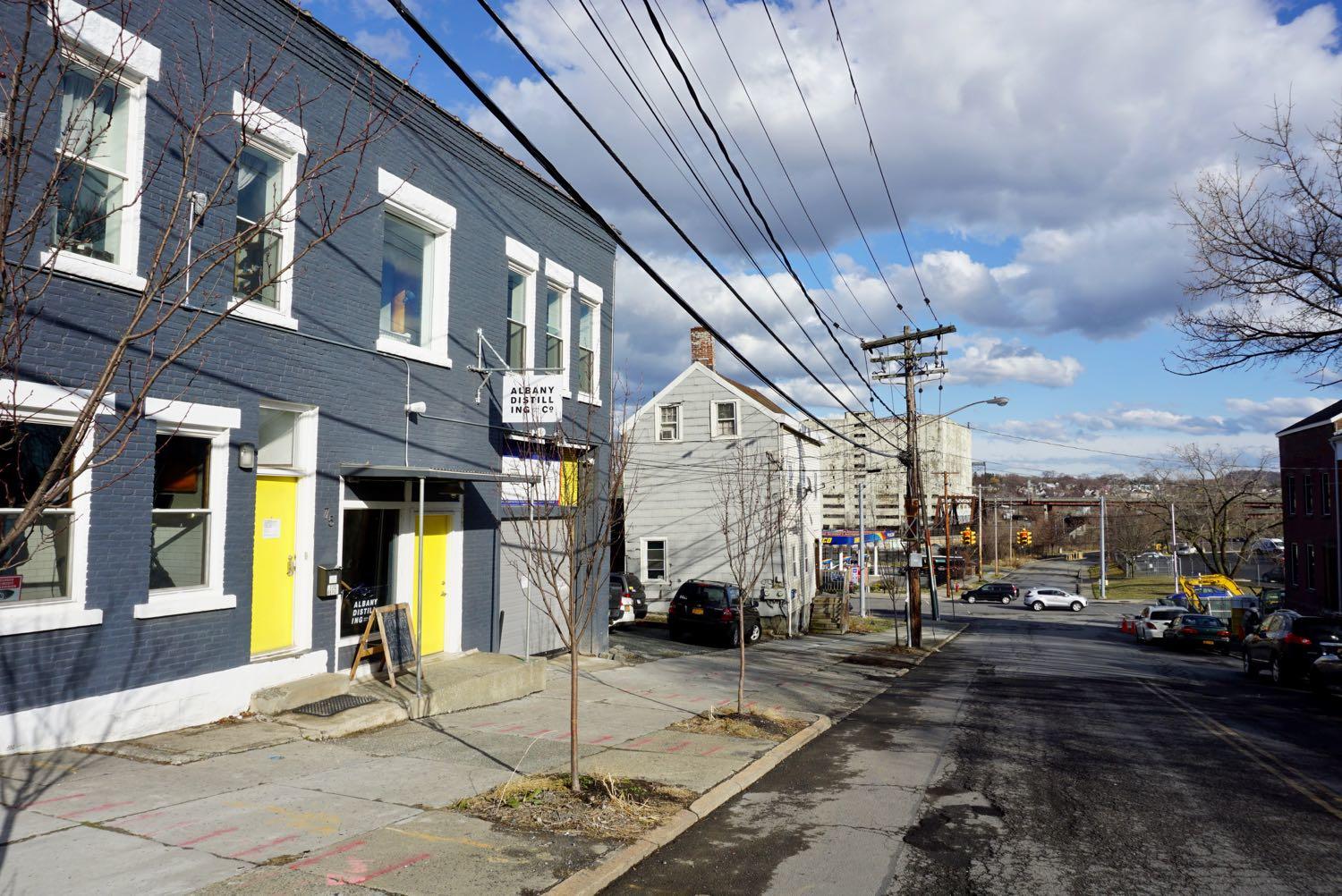 If this Death Wish project does go forward, it would be another addition to the growing craft beverage scene in Albany that's centered in this downtown/Arbor Hill/Clinton Square/Warehouse District section of the city.
In addition to Albany Distilling's bar and nearby distillery at Quackenbush Square, there's also the C.H. Evans Brewing Co. at the Albany Pump Station, Nine Pin Cider, Druthers Brewing Company, and Fort Orange Brewing. And Capital Distillery recently opened a bar and tasting room in the Warehouse District.
Albany Distilling itself is seeking a slice of the DRI money for the conversion of a portion of its Livingston Ave space into a three-season room and kitchen expansion. And the Capital Craft Beverage Trail is looking to land some money for signage and an interactive visitor kiosk.
Earlier
+ A look around the new Albany Distilling bar and bottle shop
+ How Albany is figuring out what to spend $10 million on downtown
Hi there. Comments have been closed for this item. Still have something to say? Contact us.