Following Food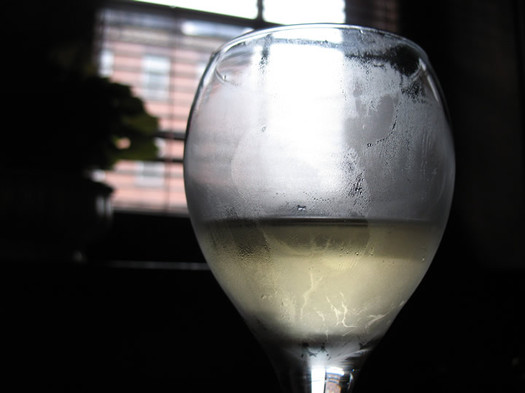 By Deanna Fox
We wrap up Following Food week with a few drinks.
I write frequently about the beer, cider, wine, and spirits industry, and to be honest it is hard to keep up with the frequency at which another craft beverage producer is launching, or when new craft products are being released. New York State is a hotbed for craft beverages, and it doesn't seem to be slowing down.
Just ask Andrew Cuomo. Last month, his administration held the third wine, beer, spirits and cider summit in Albany that brought together beverage makers, farmers, politicians, and bureaucrats to discuss the progress made in the beverage production in New York State.
"Our investments in the farm-based beverage industry have created a synergy of economic momentum for wineries, cideries, breweries and distilleries. That momentum is fueling opportunity for small businesses across the state, and we are going to keep it coming well into the future," said Cuomo, who then announced a series of investments and initiatives totaling more than $16 million to support the beverage industry's growth.
Here are some of the obstacles -- and opportunities -- that are still ahead...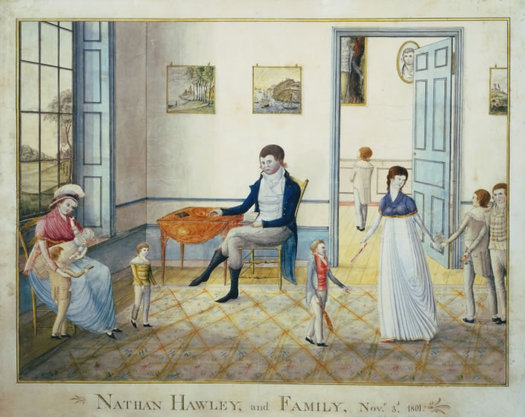 Following Food week takes a turn now for the old-school...
We're coming up on the end-of-year holidays and many of us will be serving a lot of the same holiday foods -- turkey, ham, sweet potatoes, stuffing. Sure, we all have our own versions of holiday foods, but there are plenty of similarities.
So what about people who lived here, say, 200 years ago? What did they serve at their holiday tables?
Sara Evenson, an MA candidate at Virginia Tech, has been researching 18th century food history -- and she's particularly interested in Albany cuisine from that era. She'll be giving a talk about some of her research at the State Museum Friday afternoon as part of the Researching New York conference.
We chatted with Evenson about how 18th century food here differed from what we eat now, and about what would have been on holiday tables back then.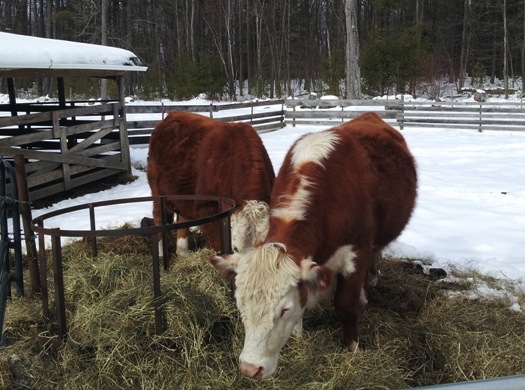 By Jon Kunin
Back in the 70s and early 80s, my father-in-law raised animals. Steers, a few pigs, turkeys, and the freezer often had some hunted venison. Most of that had stopped by the time I started hanging around in the early 90s.
In December of 2003, the first case of mad cow disease was discovered in the US. A few weeks later at a New Year's party, my father-in-law asked, "If I did cows again, would you want in?"
Being a little too into all things food -- and a bit drunk -- I was game. And I'm glad I was. Because there is no doubt the experience has changed the way I cook and eat.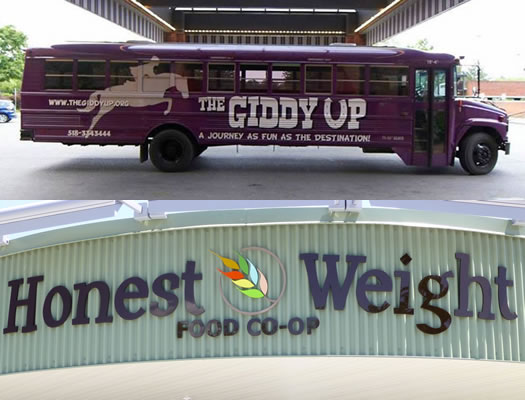 Drawing's closed! Winner's been emailed!
We have a drawing for Following Food week. (Because of course.) And the prize pack is rather fab. The winner will receive:
+ Two tickets for the Capital District Food Tour this Saturday on the Giddy Up. The tour will be making tasting stops at Umana, Barcelona, New World Bistro Bar, Druthers, and Ama Cocina.
+ A $100 gift card to the Honest Weight Food Co-op.
To enter the drawing, please answer this question in the comments:
If you had to pick one food item to represent the Capital Region, what would it be?
You can interpret this question a lot of ways. It could a dish, or a specific dish at a specific place, or a certain crop, or whatever. We'll draw one winner at random.
The Capital District Food Tour on the Giddy Up is this Saturday, November 21 from noon-5 pm. It departs from the parking lot at Colonie Center. Tickets are $60 per person and available online.
And, as you know, the Honest Weight Food Co-op is now at 100 Watervliet Ave in Albany, and offers a wide of selection of produce, natural foods, and specialty goods.
Important: All comments must be submitted by 8 pm Thursday, November 19, 2015 to be entered in the drawing. You must answer the question to be part of the drawing. (Normal commenting guidelines apply.) One entry per person, please. You must enter a valid email address (that you check regularly) with your comment. The winner will be notified via 11:59 pm Thursday and must respond by noon on Friday, November 20.
Honest Weight advertises on AOA.

By Daniel B.
With the harvest from this past summer finishing up, and Thanksgiving just ahead, we figured it would be a good time for some thinking and discussion about local food. So, it's Following Food Week here on AOA.
Is there an Upstate New York Cuisine?
Sure, in the Capital Region we have mini hot dogs, foot-long fish fry, and mozzarella with melba -- but that's not quite a cuisine, per se. And we have a strong tavern culture, but regardless of how soul satisfying a cheesy, doughy, saucy, tavern pie may be in the midst of winter, it doesn't provide the flavor of the region.
Many regional cuisines are based on the unique combination of local ingredients that are available in the area. And here, at the intersection of the Hudson and Mohawk rivers, surrounded by farms, woods, and mountains, we have plenty of raw materials from which to draw inspiration.
So, with that as a starting place, we asked some talented chefs: "What would an Upstate New York Regional Dinner menu look like?"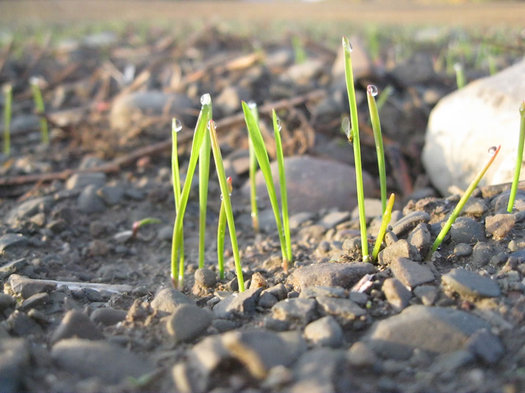 By Amy Halloran
With the harvest from this past summer finishing up, and Thanksgiving just ahead, we figured it would be a good time for some thinking and discussion about local food. So, it's Following Food Week here on AOA. We start things off with a look at the effort to re-grow this area's grain industry.
Grains are so foundational and basic that we don't give them much thought. I certainly never gave them much mind, even though I'm a heavy baker.
Until five years ago, I had two facts about flour: I knew I liked King Arthur, and that I loved the taste of whole wheat.
Then, I had a cookie that introduced me to fresh, locally-grown oats and wheat. The flavors were so vibrant I had to follow that food back to the field.
And I'm here to report that the road to local wheat is tough traveling.