Items tagged with 'Albany Skyway'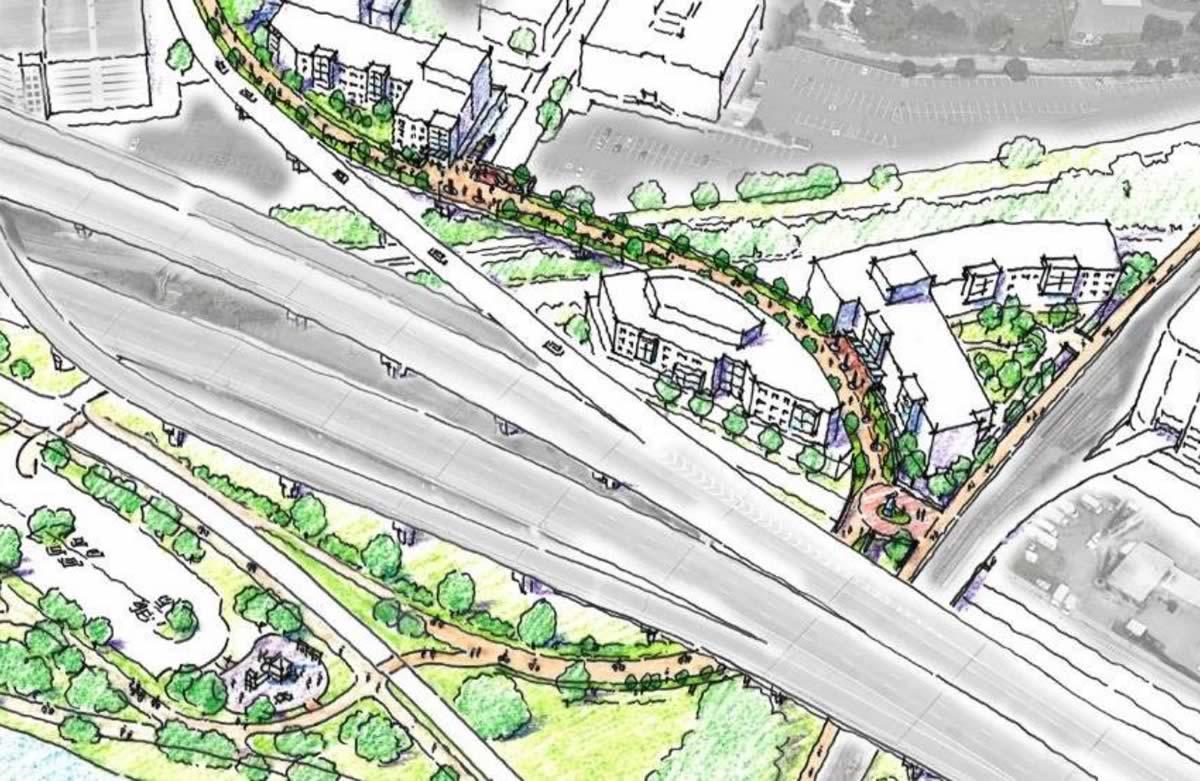 There's a public meeting May 22 at The Palace to talk about designs for the Albany Skyway project.
Blurbage: "Capitalize Albany Corporation is hosting a second public community event in order to generate ideas that will support the project's design and engineering. Initial Skyway design concepts will be previewed at this meeting. ... Learn more about the future potential of the Skyway and share your priorities and design ideas."
The Albany Skyway is a project to convert a relatively lightly-used off-ramp from I-787 to Clinton Ave in Albany into a pedestrian-bike connector/linear park between Broadway and the riverfront. The project got a big boost earlier this year when the Cuomo admin committed $3.1 million to it. Back in March there was a packed public meeting at which officials and the design firm Stantec outlined the project and gathered some initial input about what people would like to see happen with the project. This month the project team walked the ramp and surveyed views from it.
This next public meeting is Tuesday, May 22 from 5-7 pm at The Palace. Capitalize Albany is asking that people pre-register (see the first link above).
And Stantec, the engineering/design firm working on the project, is still gathering public input via an online survey.
Earlier:
+ Ideas for the Albany Skyway
+ 787 is sticking around for a long time, but if you want to change it the time to start is now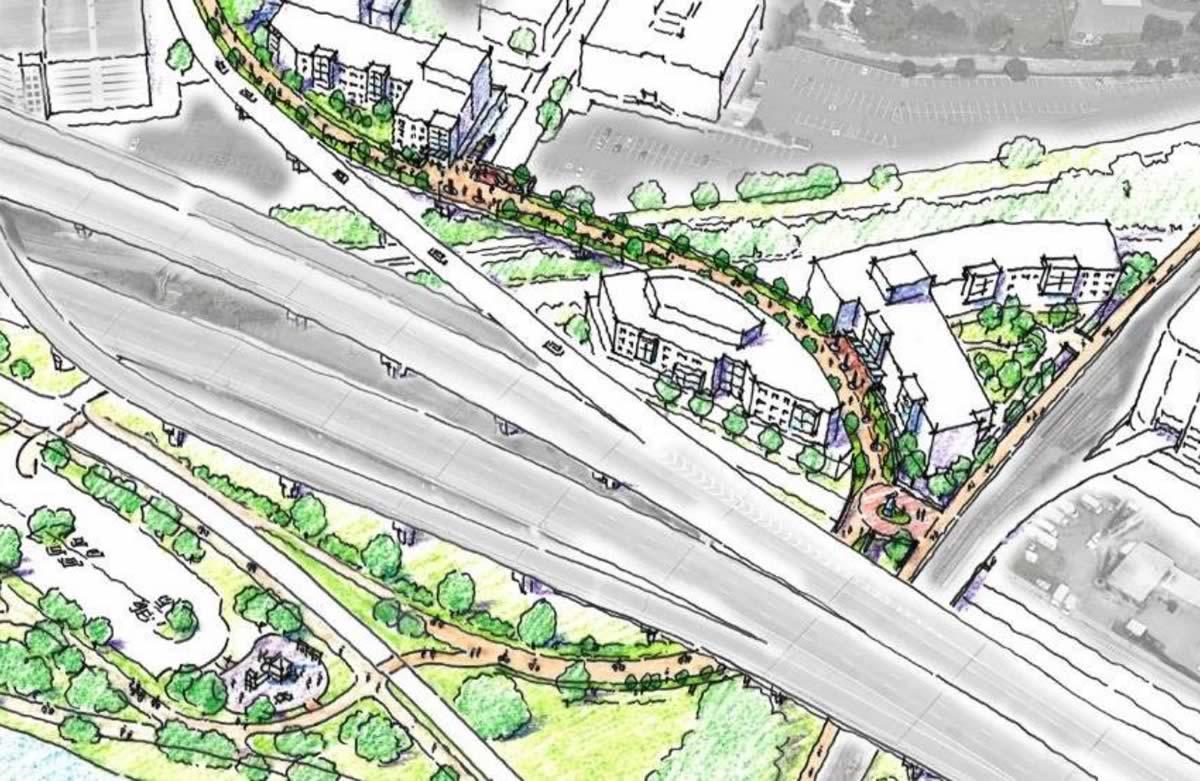 Three million dollars has a way of changing people's perspective of what's possible.
The idea behind the Albany Skyway -- to convert a lightly-used off-ramp from I-787 to Clinton Ave in Albany into a connection between Broadway and the riverfront -- first popped up in plans for the Corning Preserve and downtown four years ago. It was, as mayor Kathy Sheehan said at a public planning meeting Thursday evening, a "sort of pie in the sky, almost dream" idea.
The almost dream is now almost reality thanks in large part to $3.1 million in funding the Cuomo administration announced for the project this week, a surprise boost that now has the planning moving forward.
"We're in a unique position of starting off on a planning exercise that ... doesn't have have us going out at the end of the day and hoping to make this project a reality," Sarah Reginelli told the crowd. She's the president of Capitalize Albany, which has been heading up the planning. "This project will be a realty."
So that's what members of the public, along with all sorts of officials, got together to talk about.
Here are a bunch of bits about what people said they'd like to see happen, along with a few thoughts about this project.