Items tagged with 'Caroline Kennedy'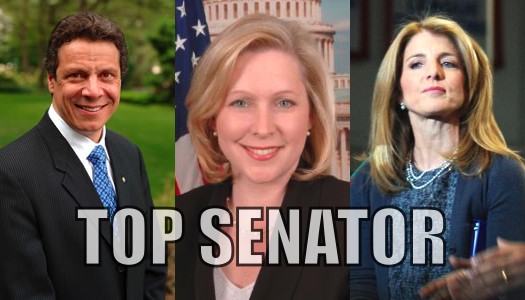 Update Thursday morning: Kennedy officially announced early this morning that's she's out.
That's the word going around Wednesday evening. So, what happened?
Well, the depends on who you're reading. The New York Times says Kennedy bowed out of the non-race to replace Hillary Clinton because she's concerned about the health of her uncle, Ted Kennedy (he had a seizure yesterday during the inaugural festivities.) NYT also reports that Kennedy believed the seat to be hers if she wanted it.
But the New York Post is reporting that Caroline found out she was not going to get the seat and then decided to drop out.
The New York Daily News? It's reporting there's confusion over what exactly has happened.
And NBC (David Gregory, specifically) is reporting that Caroline has NOT dropped out.
By the way, Hillary Clinton was confirmed by the full Senate today for Secretary of State. She resigned her Senate seat right after -- which now clears the way for David Paterson to name her replacement. He's said the choice should be public this weekend.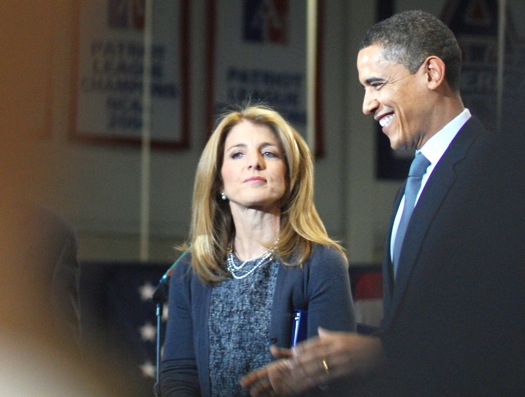 The full US Senate is expected to confirm Hillary Clinton next week for Secretary of State, which means David Paterson will probably announce her replacement shortly thereafter.
So who's the best bet to get the job? Well, it appears the (conventional) wisdom of crowds points toward... well, it points a couple of directions.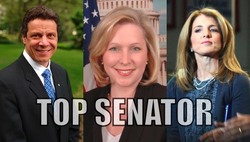 On the latest episode of Top Senator: David Paterson refrains from getting his gut involved, Maureen Dowd says "thank God," and candidates answer questions about their kids' Facebook accounts.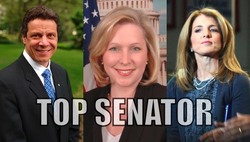 Updated Wednesday at 11 am
While you were opening presents and downing egg nog, the contestants on Top Senator were angling to set themselves up for Hillary Clinton's Senate seat.
Here's where things are at...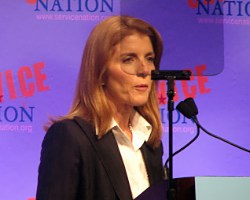 One of the criticisms about Caroline Kennedy's bid for Hillary Clinton's Senate seat has been that she doesn't have a record of votes or public statements on a number of issues for people to examine.
Well, that changed a bit over the weekend. In a weird arrangement, Kennedy's staff answered written questions from Politico and NYT. Her -- or their -- answers were relatively short -- and we've boiled them down even more.