Items tagged with 'Election 2018'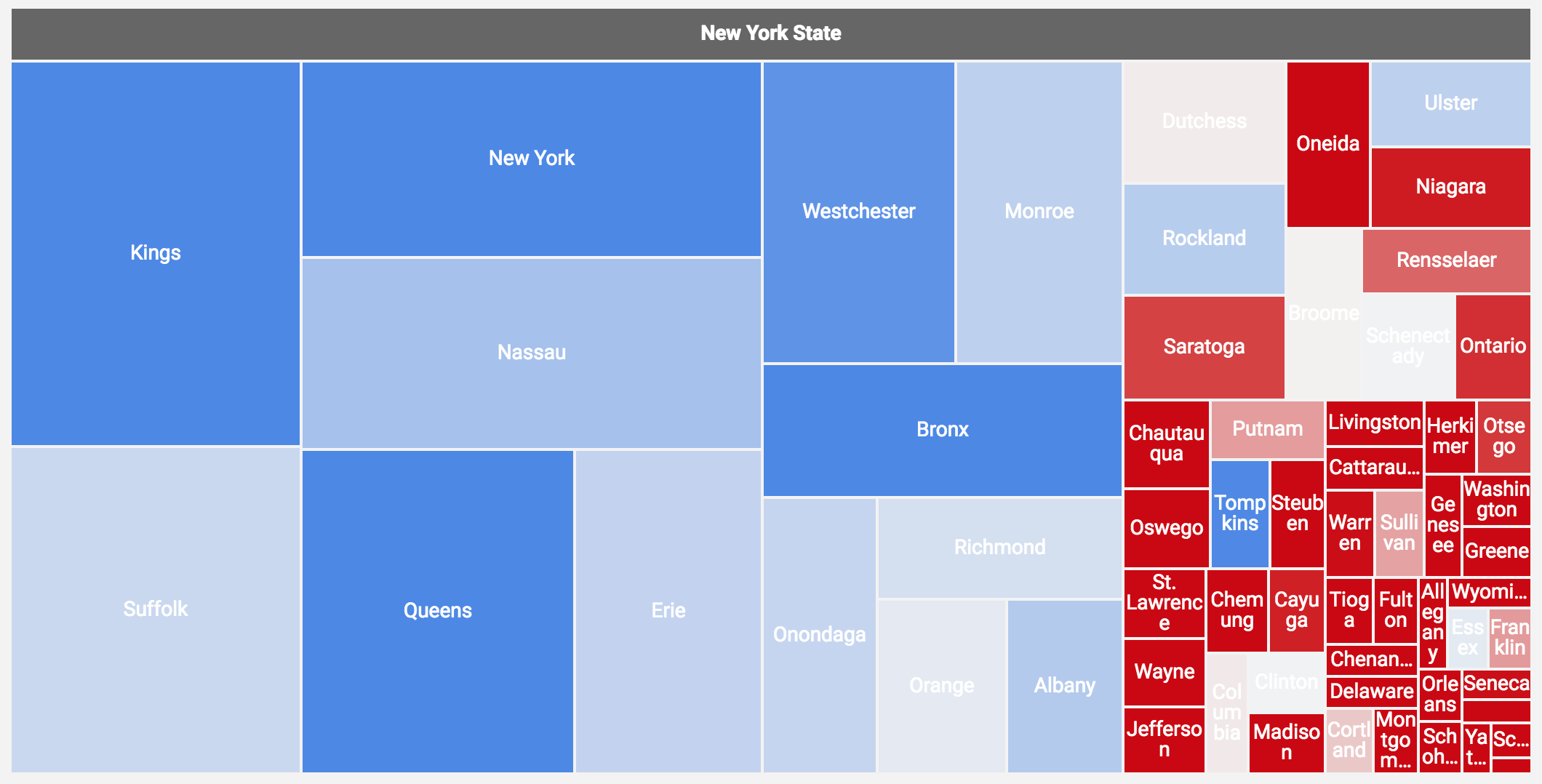 A few more bits from Election Day 2018 -- about the geographical split in the gubernatorial election, voter turnout, and the unofficial popularity contest.
In (clickable) map and chart form, of course.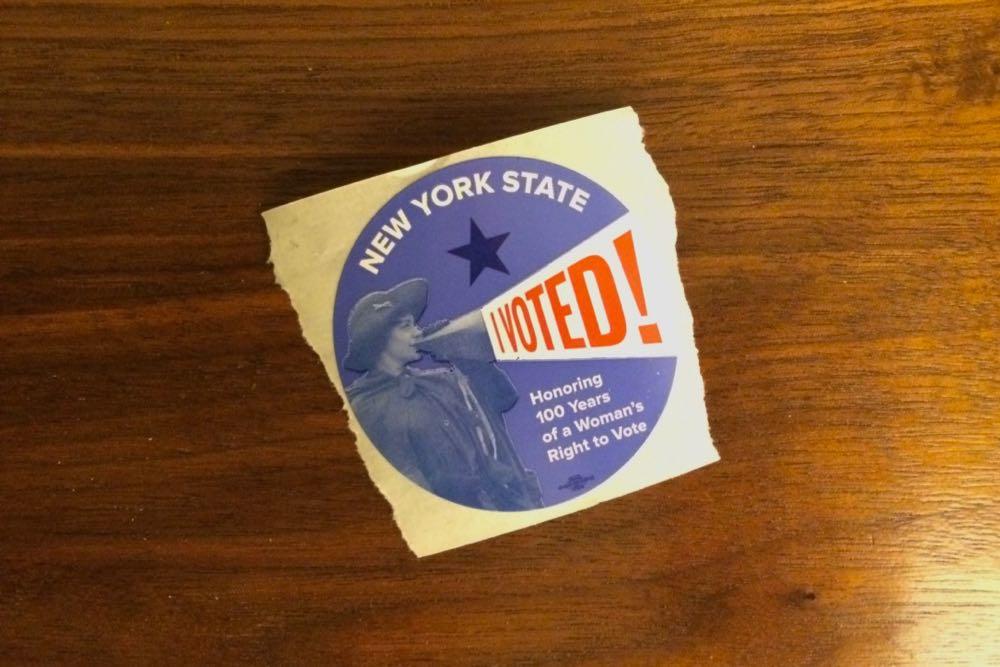 Here's a quick scan of results from elections for the US Senate, Capital Region US House seats, statewide offices, and Capital Region state legislature seats (and a couple other elections).
This is not a comprehensive list, just some highlights. Numbers are unofficial, and there are bound to be some changes on Wednesday.
On with the results...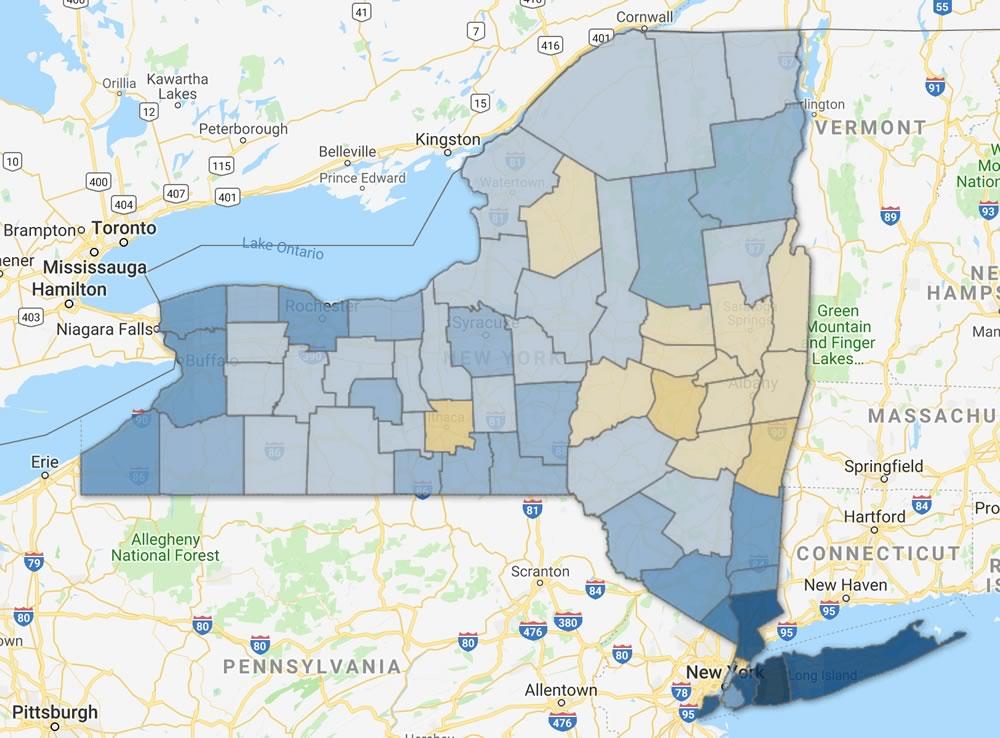 For easy scanning and discussion: We've rolled together a few clickable maps based on the results of the Democratic primaries Thursday, including Andrew Cuomo's win over Cynthia Nixon in the gubernatorial primary and the crowded race for state Attorney General.
And here are those maps, along with a few notes...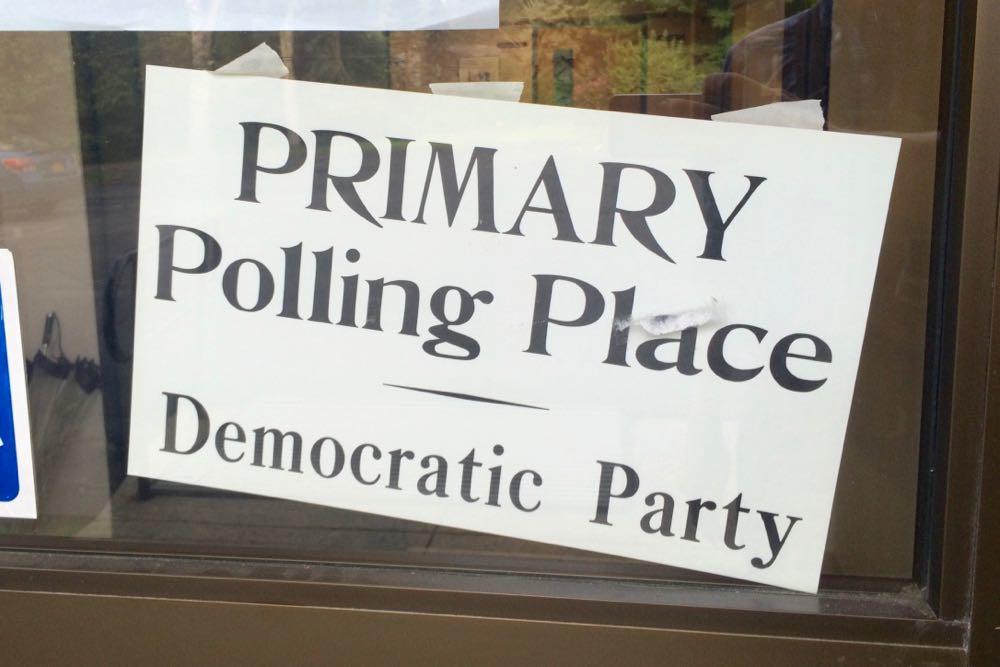 We rolled together a few maps and notes for these primaries.
____
Updated
Andrew Cuomo has won the Democratic primary for governor over Cynthia Nixon.
With roughly 90 percent of election districts reporting, Cuomo was ahead 64-34, a lead of more than 400,000 votes.
Lieutenant governor
Incumbent Kathy Hochul appears to be headed for victory over challenger Jumaane Williams by a margin of just 48-43.
State attorney general
Tish James is headed for victory in the four-way Democratic primary for state attorney general, with 39 percent of the votes. Zephyr Teachout was in second place (29%).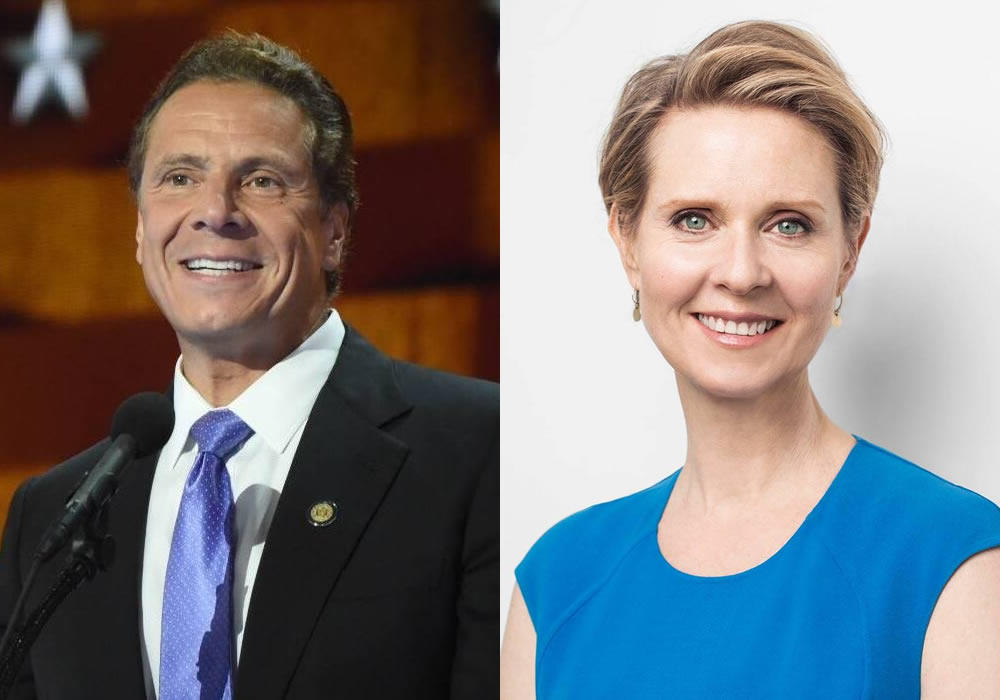 The primaries for state elections are this Thursday. And the big spotlight matchup is, of course, the Democratic primary for governor between Andrew Cuomo and Cynthia Nixon, which has gotten a lot of attention here in the state and nationally because of Nixon's involvement.
But: The Siena poll released Monday morning has Andrew Cuomo leading Cynthia Nixon 63-22 percent for the primary. That's a wider lead than the 60-29 split Siena reported in July.
There's been a lot of buzzing on Twitter today among state politics people about what that says regarding the primary or just about the poll itself -- mainly, that it could be missing the mark. Because it's roughly correct, it would mean Nixon's in line to not do any better against Cuomo than Zephyr Teachout did four years ago despite much greater attention (and Teachout did pretty well in parts of upstate). Whatever happens this week, it should prompt some interesting interesting thinking/study of state politics and media.
Also: Whatever the polls say, you should show up and vote. Primaries tend to have very low turnout, which makes your vote all the more valuable. That could be especially true in a matchup such as the Democratic primary for state Attorney General in which four candidates are competing and the polling has them all pretty close to each other.
Don't know where to vote or what's on your ballot? Check with the website of your county board of election or the state Board of Election.
Here are a few more interesting bits from the poll...