Items tagged with 'Eric Schneiderman'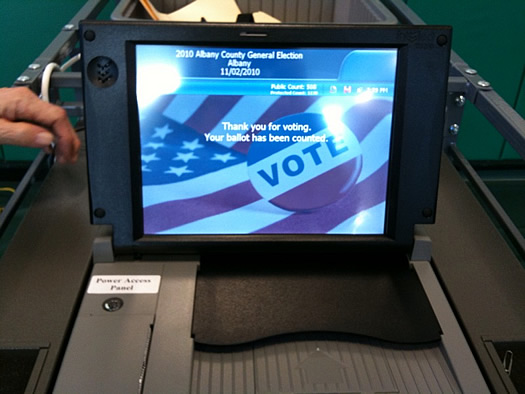 Given that the United States republic is more than two centuries old, it's remarkable that we still struggle with the mechanics of one of the fundamental aspects of democratic government: voting.
New York State is no exception, as a new report from the office of state Attorney General Eric Schneiderman notes the presidential primaries this year highlighted multiple problems with how the state's voting system is set up and administered. Among the most amazing examples: A person already registered to vote had to have declared or changed her party affiliation 193 days ahead of the primary in order to be eligible to vote.
The report details many of these problems and also offers a slate of potential upgrades of the state's voting and voting registration processes. One that we suspect would be popular: early voting. A clip from the report:
Permitting early voting is an easy solution to the problems of long lines and overwhelmed poll sites. Under New York State Election Law, the only way by which voters can cast a ballot early is by submitting an absentee ballot. However, access to absentee ballots is limited to a specific set of circumstances ... As a result, New York is one of only 13 states that fails to provide all voters the opportunity to cast a ballot in person prior to an election day. Permitting early voting in New York would make voting more accessible while simultaneously alleviating some of the pressure on poll sites and workers caused by heavy Election Day traffic.
Many of the other proposed reforms also seem very reasonable, such such as...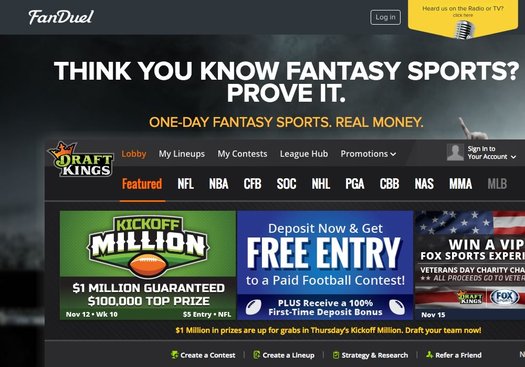 If you had Eric Schneiderman starting in your state attorney general attention fantasy league this week, you're rolling up a lot points.
New York State's AG caused a big splash yesterday when his office sent cease and desist letters to the two biggest daily fantasy sports companies ordering them to stop operating in the state because his office had concluded they're "illegal gambling" operations. A clip from the press release:
"Our investigation has found that, unlike traditional fantasy sports, daily fantasy sports companies are engaged in illegal gambling under New York law, causing the same kinds of social and economic harms as other forms of illegal gambling, and misleading New York consumers," said Attorney General Schneiderman. "Daily fantasy sports is neither victimless nor harmless, and it is clear that DraftKings and FanDuel are the leaders of a massive, multi-billion-dollar scheme intended to evade the law and fleece sports fans across the country. Today we have sent a clear message: not in New York, and not on my watch."
If you're thinking "Daily fantasy what?" or "Billions of dollars?" right now, this New York Times article includes a lot of background.
Fantasy sports was already immensely popular. And it's changed the way a lot of people view sports -- following individual players and performances rather than teams. You could argue the games have, in a way, just become number generators for the fantasy games.
New York State attorney general Eric Schneiderman says his office is pressing GNC, Target, Walmart, and Walgreens to stop selling popular store-brand herbal supplements after lab testing of supplements bought at stores around the state found the products "could not be verified to contain the labeled substance, or which were found to contain ingredients not listed on the labels."
Press release blurbage:
The letters come as DNA testing, performed as part of an ongoing investigation by the Attorney General's Office, allegedly shows that, overall, just 21% of the test results from store brand herbal supplements verified DNA from the plants listed on the products' labels -- with 79% coming up empty for DNA related to the labeled content or verifying contamination with other plant material. The retailer with the poorest showing for DNA matching products listed on the label was Walmart. Only 4% of the Walmart products tested showed DNA from the plants listed on the products' labels.
The OAG's office says it tested products sold at the four retail chains from 13 regions around the state. (The list doesn't include the Capital Region.)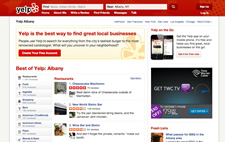 From the state attorney general's office:
Posing as the owner of a yogurt shop in Brooklyn, representatives from Attorney General Schneiderman's office called the leading SEO companies in New York to request assistance in combating negative reviews on consumer-review websites. During these calls, representatives from some of these companies offered to write fake reviews of the yogurt shop and post them on consumer-review websites such as Yelp.com, Google Local and Citysearch.com, as part of their reputation management services.
The investigation revealed that SEO companies were using advanced IP spoofing techniques to hide their identities, as well as setting up hundreds of bogus online profiles on consumer review websites to post the reviews. The investigation found that many consumer-review websites have implemented filters to detect and filter or delete fake reviews, with Yelp's being the most aggressive. ...
Besides using their own employees to write and post the reviews, the companies hired freelance writers from as far away as the Philippines, Bangladesh and Eastern Europe for $1 to $10 per review. One SEO company required that freelancers have an established Yelp account, more than 3 months old, with more than 15 reviews (at least half unfiltered), and 10 Yelp "friends," as an attempt to avoid Yelp's advanced review filter.
The operation was called "Operation Clean Turf" (because, you know, of "astroturfing"). The OAG announced that it had reached an agreement with 19 companies to stop writing fake online reviews and pay $350,000 in penalties. Quote from AG Eric Schneiderman in the press release: "'Astroturfing' is the 21st century's version of false advertising, and prosecutors have many tools at their disposal to put an end to it."
None of the allegations made by the AG's office are surprising. If you talk with people in online marketing and/or content you'll hear all sorts of stories about stuff like this. And apparently it's a growing problem. Hell, we've had people try to astroturf posts here at AOA.
And, you know, what else would you expect? Any system with value to someone -- whether it be online recommendations, Google's Page Rank, the world financial markets -- will end up being the target of manipulation. Such is the modern world.
That said, sometimes people are really, truly irked by the spoons.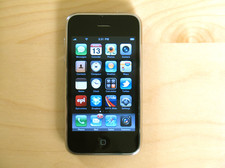 State attorney general Eric Schneiderman announced today an effort to crack down on mobile phone theft -- by leaning on the manufacturers of the phones.
Citing the prevalence of mobile theft -- and the violence that sometimes occurs along with it -- Schneiderman said in a statement: "The companies that dominate this industry have a responsibility to their customers to fulfill their promises to ensure safety and security." The AG has sent letters to heads of Apple, Microsoft, Google, and Samsung urging them to take up the issue.
How? A clip from the letter makes that more clear -- this is from the letter to Apple CEO Tim Cook:
In particular, I seek to understand why companies that can develop sophisticated handheld electronics, such as the products manufactured by Apple, cannot also create technology to render stolen devices inoperable and thereby eliminate the expanding black market on which they are sold. I would be especially concerned if device theft accrues to your company's financial benefit through increased sales of replacement devices. A recent study found that lost and stolen cell phones cost consumers over $30 billion last year.
Here's more about that analysis Schneiderman references. The "mobile security" firm behind has also conveniently agreed to "advise [Schneiderman's] office on a pro bono basis on these issues."
Coincidentally or not, Schneiderman's announcement follows a NYT story early this month that looked at the same set of issues. The article focused on making it harder for a phone to be wiped and re-used after it was reported stolen.
Mobile phone and tablet theft is apparently a big problem in New York City. Last December Michael Bloomberg blamed an increase in the city's crime index on thefts of iPhones and iPads. And the NYPD has reportedly started an Apple-product-theft task force, as well as a public campaign to register new devices -- an "Anti-Apple Picking Campaign." [NYDN] [NYT] [NY Post] [Gothamist]