Items tagged with 'Etsy holiday 2010'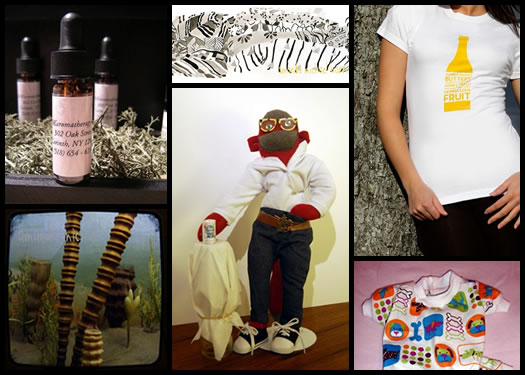 By Crystal Powell
All this week Crystal has been sharing local finds on Etsy.
None of these things are just like the others.
Except to say that they're really neat.
And they were made in the Capital Region.
And they can be found on Etsy.
So I guess they're a little bit like the others.
Anyway, to wrap up the Capital Region Etsy round-up, here are a few things from Capital Region Etsy shops that were fun and cool, but defied categorization.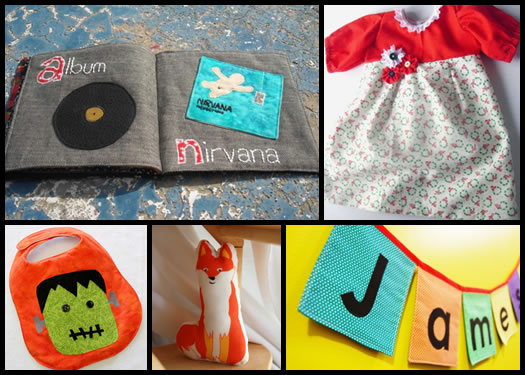 By Crystal Powell
All this week Crystal is sharing local finds on Etsy.
Because I refuse to set foot into the madness that is a children's store during holiday shopping season, I've spent a lot of time on Etsy trying to find a great Christmas gift for my one-year-old nephew.
Between all the people who love this kid, he probably already owns at least one of everything in those stores, so I decided my best bet for getting him something he doesn't have would be to browse the kids shops on Etsy. In the process I came across some great local finds.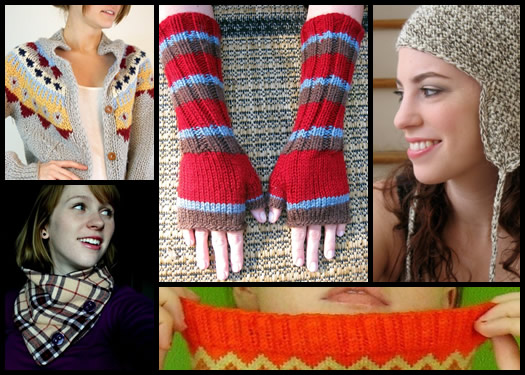 By Crystal Powell
All this week Crystal is sharing local finds on Etsy.
Every year when the seasons change I browse local chain stores trying to find hats or gloves similar to those my mom used to hand knit when I was a kid. Then I end up suffering through the winter with cold hands because I'm picky and can never find quite what I'm looking for.
This year I found a number of shops on Etsy who love to hand knit custom orders. So unlike that pair of gloves I saw at the mall that weren't quite the right color, I can literally get anything I want. Luckily, there are several local shops who know the pain of Upstate winters and have some unique vintage and handmade pieces.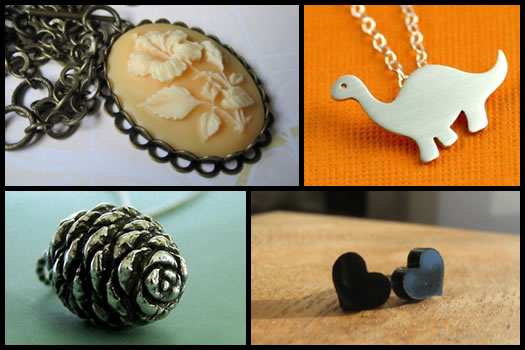 By Crystal Powell
If you've been to Tight Knit or some of the other local craft fairs, you may already know that the Capital Region has a really awesome and diverse handmade community. Still, you usually have to wade through dozens of different vendors selling basically the same items to find that one diamond in the rough. And even if you wanted to spend your weekends combing the craft fairs, who has that kind of time?
In an effort help you navigate our local handmade community and spare you some of the holiday craziness, I've culled out some local Etsy shops that caught my eye. AOA will be posting some of my favorites throughout the week.
We start with some pretty fabulous handmade jewelry.