Items tagged with 'Lake Placid'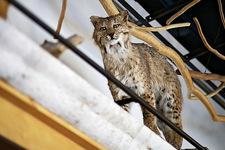 Sean emails:
I was wondering if any of your readers have any advice for fun things to do with kids in the Lake Placid region. My family and I are heading up there in a couple of weeks and would love some extra input.
There are a bunch of things to see or do around that area, and we're guessing a fair number of them will work with kids.
So, got a suggestion for Sean and his family? Please share!
Earlier on AOA: The Wild Center (2011)
photo: Bennett V Campbell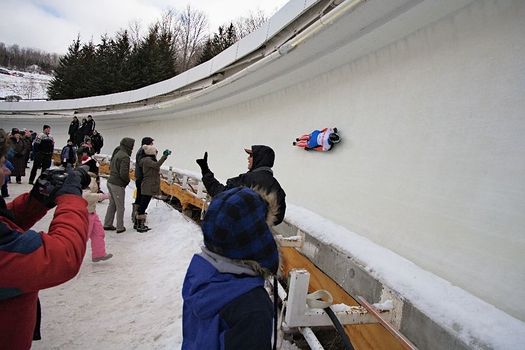 Every now and then the idea of New York State hosting the Olympics pops up. And it's done so again this week, with leaders in the North Country banging the drum about bringing the winter games back and both Chuck Schumer and Elise Stefanik offering generally supportive statements. [Lake Placid News]
This is not a good idea.
Let us turn our attention to the medal stand of reasons why not...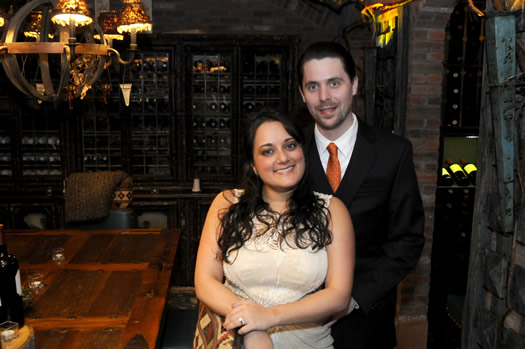 By Lauren Hittinger
Lauren and George are planning a wedding in the Capital Region, and they're chronicling the planning process here on AOA. But this time, Lauren's talking with a couple about going a different direction...
When planning a wedding, not everyone decides to do a big bash in a ballroom with all of their family and friends. Some couples forgo a traditional wedding and opt to elope instead.
Local couple Nick and Sita chose to "sorta-elope" to Lake Placid -- and say they couldn't be happier with their decision.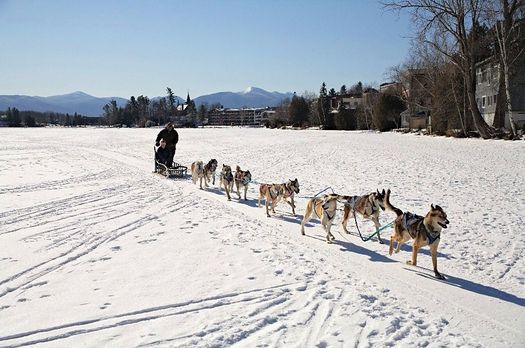 By Bennett Campbell
There's still a little winter left, and if you're looking for a way to make the most out of it, Lake Placid is less than a two-hour three hour drive from the Capital District. Sure, Lake Placid is a bit of a tourist trap, but as a two time host of the Winter Olympics it comes by it honestly (only seven cities can make that claim).
Now, I'm not a fan of tourist traps. I'd rather let wild hyenas pull my toenails off than shop for cheap souvenirs or pay $10 more than I rightfully should for a steak. Lake Placid has some of that, but it also has real history and plenty of locals who are trying to survive and keep the magic alive. Yes, there's a faux outdoor outfitter outlet, but there's also a local movie theater and dozens of shops and restaurants that will give you an authentic Lake Placid experience.
Here are a few ways to get the best from your visit.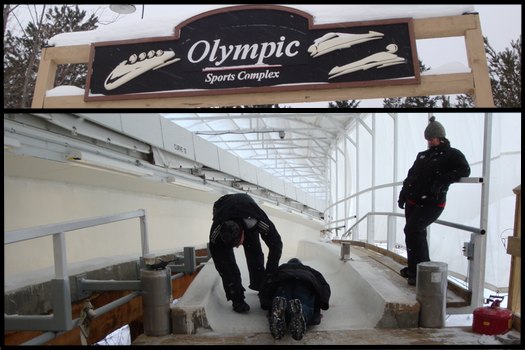 By Liz Clancy Lerner
When I was in middle school I would watch my sister's high school Varsity soccer games with my cleats and shin guards in a bag nearby. I'd often fantasize that her team would be down a player and look to the crowd for help. I would be the one they chose, I'd play my heart out, and score the winning goal.
And then, of course, I'd be a starter for the high school team as a 7th grader and go on to the Olympics after that.
Flash forward to the 2006 Winter Olympics: I watch the track events religiously on TV. I proclaim to friends and family that I want to be a skeleton slider (it's the belly-down, head-first, single-person sled race).
But I never had the opportunity to try it -- until this past weekend when I went down the skeleton track in Lake Placid.
This was my chance to be discovered.