Items tagged with 'Rudy Giuliani'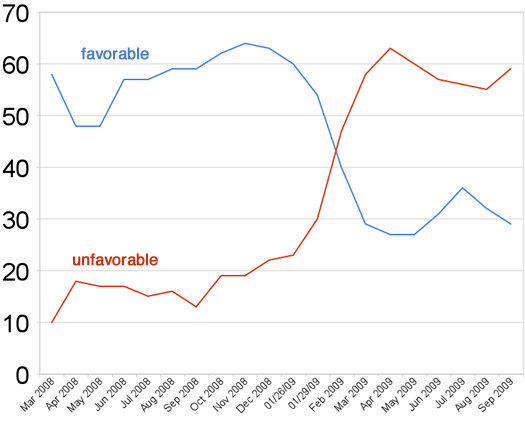 The latest Siena poll is like a replay of the last few months:
+ People continue to have an unfavorable view of David Paterson (29/59 favorable/unfavorable)
+ People continue to prefer someone else as governor (71 percent)
+ Andrew Cuomo continues to hold a strong lead in the hypothetical gubernatorial race (52-39 over Rudy Giuliani)
+ And people continue to say they don't know enough about Kirsten Gillibrand (47 percent)
Here's something new: the poll has started asking people whether they think the state budget gap can be closed without new taxes or fees. Eighty percent of people said they didn't think that was going to happen.
By the way: Paterson said today that it's looking like the mid-year budget gap will be $3 billion.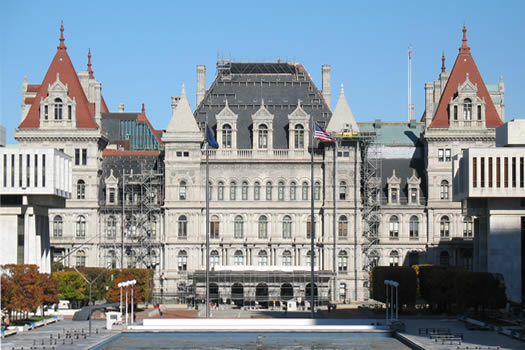 In the Siena poll release today, 54 percent of respondents said they wish they could throw out all the state legislators and start over. In fact, it sounds like New Yorker are longing for the good old days (which are apparently about the same time as Sterling Cooper's heyday).
From the poll....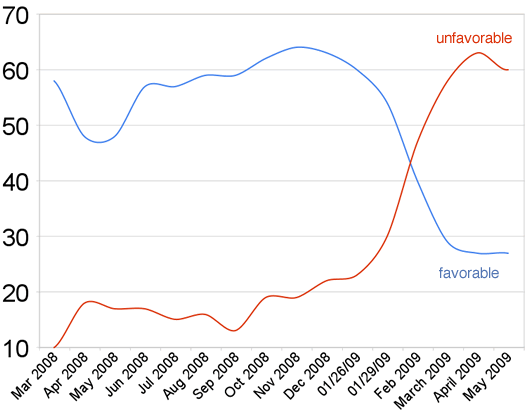 The Siena poll out today reports that the public's perception of David Paterson hasn't gotten any worse -- but it's not really any better, either.
Seventy-one percent of people polled said they still preferred "someone else" as governor in 2010. And people say they still prefer Eliot Spitzer to Paterson (21/11).
In hypothetical 2010 matchups, people say they prefer Andrew Cuomo to David Paterson 70-19 -- and Cuomo over Rudy Giuliani 53-41
A few more tidbits -- about same-sex marriage, Kirsten Gillibrand and tax caps -- after the jump.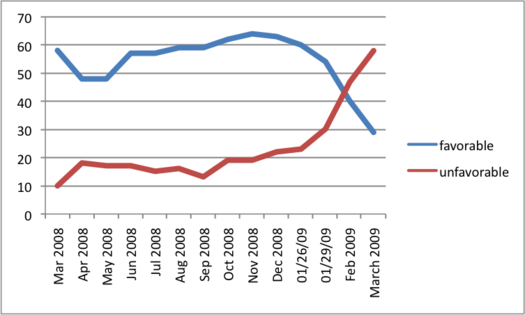 OK, that's exaggerating... a little.
A new Siena poll out today reports that David Paterson's favorable/unfavorable numbers are now at 29/58. And when people were asked whether they'd prefer Paterson or "someone else" in 2010, people picked "somone else" 67-14.
Of course, that "someone else" is increasingly looking like Andrew Cuomo (AKA "the hottest thing in politics," according to the Washington Post) . The Siena poll asked about a hypothetical primary between Cuomo and Paterson. The result: Cuomo 67-17 over Paterson. Paterson also loses big to Rudy Giuliani in a hypothetical general election 56-36.
And how about Cuomo vs Guiliani? AC on top 51-41.
By the way, Eliot Spitzer in a Slate piece from Friday: "There has never been a tougher time to be a governor." Heh. Maybe he really has ended up a winner.
Earlier on AOA:
+ Piling on Paterson
+ Everybody hates David Paterson
+ Speculate about 2010? Sure, why not.