Items tagged with 'Slingerlands'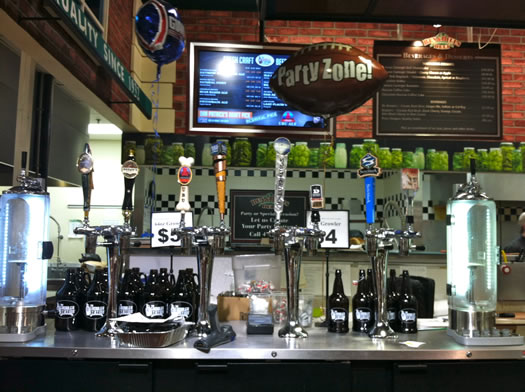 By Casey Normile
With a new ShopRite right across the street, the Slingerlands Price Chopper has upped its game. Among the upgrades at the remodeled store: a Growler Station Express.
It's pretty much what it sounds like -- a counter in the prepared foods section for getting growlers filled with craft beer. And it's the Chopper's first test of the concept.
So how does it work?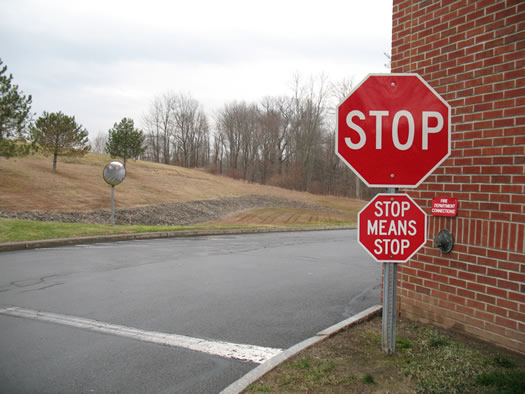 We had a laugh this week after seeing this sign at the Price Chopper Plaza in Slingerlands.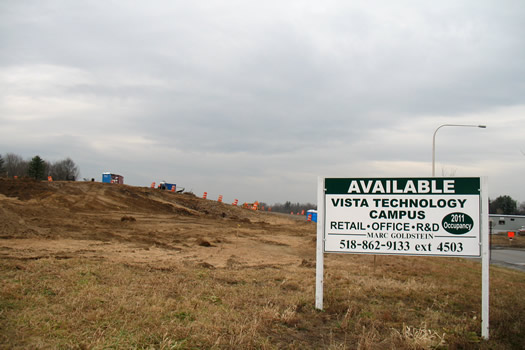 Thursday was the official groundbreaking for the Vista Technology Campus in Slingerlands. A lot of the attention was focused on one of the tenants already signed up: ShopRite. That makes three stores now officially announced/open for the area (there's a fourth planned for Colonie). ShopRite continues what appears to be a strategy to go to head-to-head with Price Chopper -- the Vista ShopRite is pretty much be right across the road from the Slingerlands Chopper. [Spotlight] [YNN]
Planning for the Vista site has been going on for a few years -- but Thursday's announcements would seem to indicate it's picking up momentum. It's a potentially significant development project. The site includes 150 acres of land planned for development. And the developer -- Columbia Development -- says its plan includes up 1.4 million square feet of office, research and manufacturing facilities, medical office, and retail space.
A few quick thoughts about all this...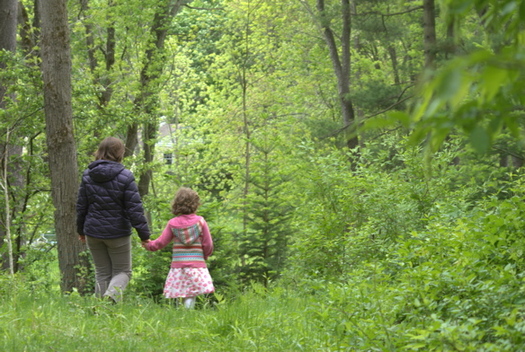 By The Exile
It's a charming little park -- privately owned but open to the public -- near the Bethlehem Price Chopper in Slingerlands. But unless you have driven right past it -- actually, even if you have driven right past it -- you would probably have no idea it existed.
The Pine Hollow Arboretum is a 45-year-old project by John Abbuhl, and it was his charming wife who let us in to investigate on Mother's Day afternoon.
Here's how our visit went (complete with some lovely pictures)...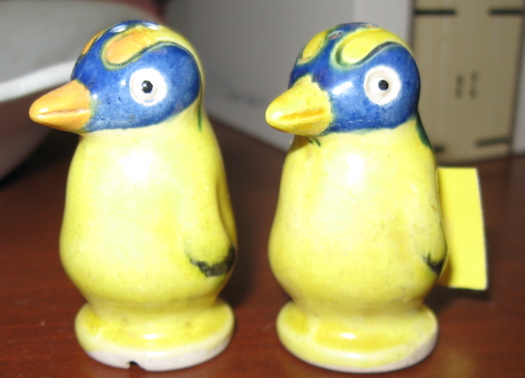 By Jessica Pasko
Let's face it, if you're a thrift shopper, you have to keep yourself open to possibility. Borrowing from Forest Gump's chocolate box metaphor, "you never know what you're going to get."
At Something Olde, Something New in Slingerlands, you could walk out with a unique housewarming gift --or a pair of vintage Gucci alligator heels. You just never know. And that's half the fun.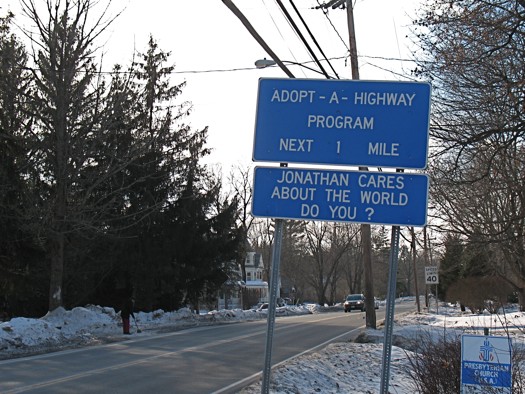 By Jessica Pasko
Update: Jonathan -- the Jonathan -- posted a comment below.
I've passed this Adopt-a-Highway sign on New Scotland Road, near the Tollgate Restaurant in Slingerlands, dozens of times and it's always left me scratching my head.

Is it meant to be snarky? Is it meant to make me feel bad because I haven't adopted a stretch of highway myself? Or is it just a genuine proclamation of selflessness and commitment to bettering the world, one stretch of road at a time?