Items tagged with 'St Josephs church building'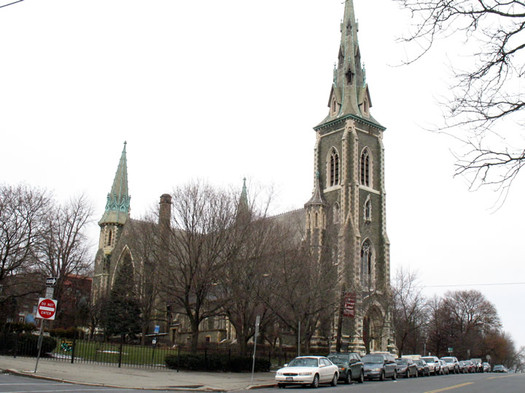 The next episode in the saga of Saint Joseph's Church in Albany is set to be in 3D.
The city of Albany has enlisted the help of drafting and design students at ITT Technical Institute to create a 3D map of the building to help determine what uses are possible for the vacant space.
Architect, and ITT adjunct instructor, David Laccetti says his team of students are working to measure every square inch of the church, inside and out. They're also considering using a drone to get better images of the roof of the church.
"There is not any documentation done on this church," Laccetti says, "So we had to start from scratch."
The project, which also includes measuring the property and the neighborhood, has been underway for over a month, and is expected to take at least three months to complete.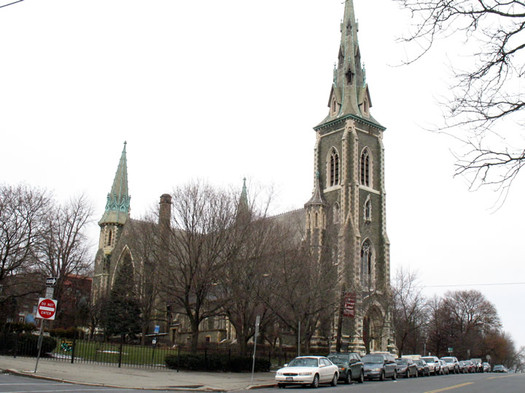 There's a Ten Broeck Triangle neighborhood meeting this Thursday focused on the future of the vacant St. Joseph's church. A flyer mentions that the two guest speakers will be Christopher Spencer, the direct of planning for the city of Albany, and David Laccetti, an architect with Design Code Management Systems, who's "currently studying and evaluating" the vacant church building.
Meeting blurbage:
Each presenter will speak to us about the future development of St. Joseph's Church and take questions and answers from the audience. Residents are also encouraged to share their visions, concerns, and future aspirations for the St. Joseph's Church and our neighborhood with them.
St. Joseph's is a grand building and notable city landmark. It's also been the subject of multiple failed attempts over the last two decades to find a new use for it. The most recent high-profile attempt: the proposed brewery project that met strong neighborhood resistance in late 2012/early 2013. In May of 2013 the Historic Albany Foundation, which had been holding the building for preservation, handed the church back to the city.
The Capital Region has a bunch of church buildings that are no longer serving as churches. Some have found new, adapted uses. Other sit vacant or have suffered worse fates. It's a hard problem because the large spaces can be difficult/expensive to adapt.
The neighborhood meeting is Thursday, April 16 at 7 pm at the Ten Broeck Mansion. It's sponsored by the Ten Broeck Triangle Preservation League.
(Thanks, J)
Earlier on AOA: No brewery for St. Joe's -- so now what? (2013)