Items tagged with 'The Hollow'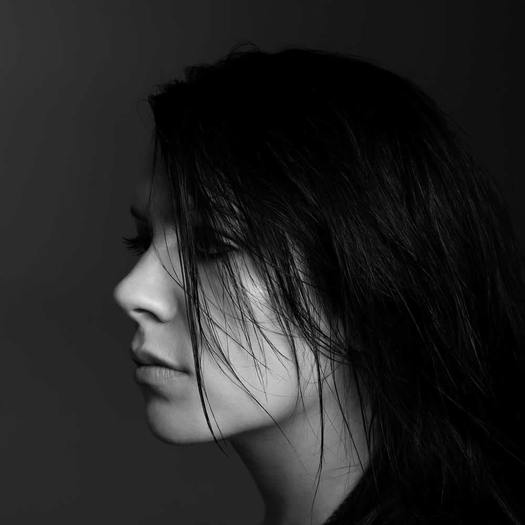 Hip hop artist K.Flay is set to play a show at The Hollow November 13. Tickets are $17.
K.Flay is Kristine Flaherty. She's touring in support of a new EP. (A bunch of the dates on the tour so far have sold out, so something to keep in mind if you're thinking about going to The Hollow show.)
Here's a clip from a recent interview with the San Jose Mercury News about her sound, which shifts across genres:
I think, even from the outset, there was a genre-less-ness to what I was doing. I've done a lot of electronic stuff, some stuff that was more straightforward rap and stuff that is all singing. I feel like there has always been a lot of co-existing between the different methods. I think -- and I might be wrong about this -- that a lot of the people who know about my music and have been fans, it's not because I've been part of a scene or a genre. I think a lot of people discovered me through so many different channels that they were ready for whatever to happen.
The opener for the show at The Hollow is the pop band Nightly.
photo via K.Flay Facebook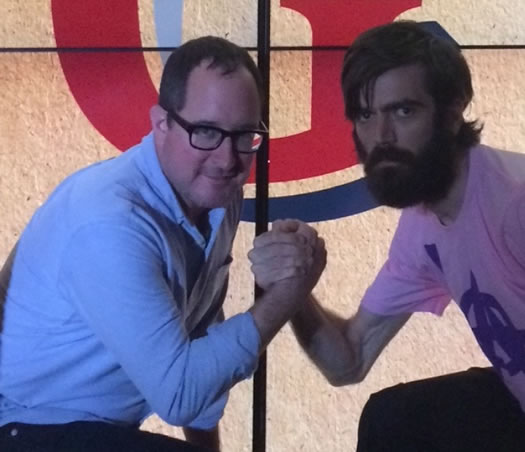 Titus Andronicus and Craig Finn are set to make a stop at The Hollow March 23. Tickets are $15 ahead / $18 day and on sale now.
Both acts have been through here a few times. Titus Andronicus released the 29-track rock opera The Most Lamentable Tragedy last year to good reviews. And Finn is, of course, the singer for The Hold Steady.
Odds are it will be a good show. And it's just $15.
Speaking of The Hollow: Ra Ra Riot will be there March 2 -- tickets are $10.27 ahead (because EQX)
/ $17 day of.

photo via Titus Andronicus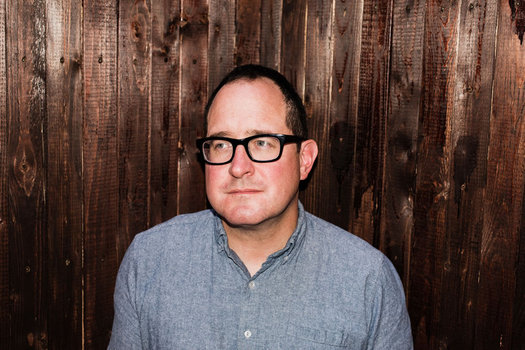 Indie rock guitarist/singer Craig Finn is set to play a show at The Hollow October 16. Tickets are on sale now -- they're $15 ahead / $18 day of.
Finn is, of course, the frontman for The Hold Steady. His second solo album is scheduled for release this September, and this tour is in support of that effort. The new album, Faith in the Future, was recorded in Woodstock -- Finn is also playing there, at the Bearsville Theater, October 14.
The opener for both shows is Esme Patterson.
Whenever The Hold Steady rolls into town the show usually sells out. So, if you're interested in this show, getting tickets sooner rather than later isn't a bad idea.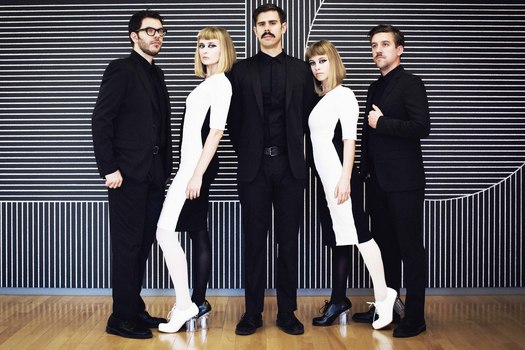 Could be fun: Indie pop group Lucius will be at The Hollow December 5. Tickets are now sale -- they're $16 ahead / $18 day of.
From a Guardian mini profile earlier this year:
Lucius are an intriguing proposition, to be sure. They're fronted by identikit women in matching outfits who sing in unison but aren't twins, and backed by a trio of moustachioed males. Their music is exuberant, relentlessly melodic, epic country-pop, and they're fashion-mag stylish (all their own work) with a dash of wacky. They're surfing a tidal wave of Haim-like press in the States, but they might be a slower-build affair over here, more reminiscent perhaps of the way Arcade Fire crept up on people as Funeral slowly but surely sunk in. In fact, they're mooted to be touring with Arcade Fire and they describe themselves as "energetic, indie pop, rock... the B52s meets Arcade Fire" although we'd say they're more Arcade Haim with maybe some of B52s' zany modishness as regards their image.
The opener for the show at The Hollow is Bahamas (which is one guy from Canada).
photo: Peter Larson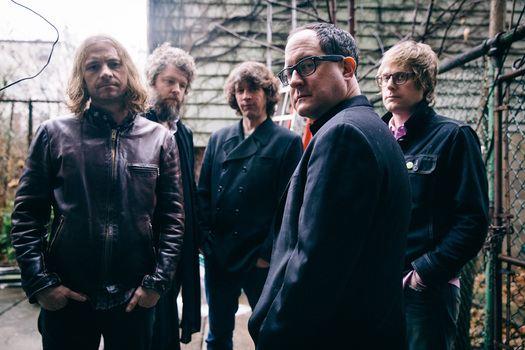 And yet another concert announcement: The Hold Steady are set to play The Hollow April 11. Tickets are on sale now -- they're $20 ahead / $25 day of.
The indie rock band will be touring in support of their new album, Teeth Dreams, scheduled for a March release. Part of the tour includes double bills with Deer Tick, some sort of indie bar band convergence that was probably foretold in a sacred scroll. The Albany show is not one of those dates -- but Deer Tick will be at The Hollow March 7.
The Hollow holds about 300 for a show. We're guessing The Hold Steady show will sell out. So ticket sooner rather than later if you'd like to go.
photo via Washington Square Music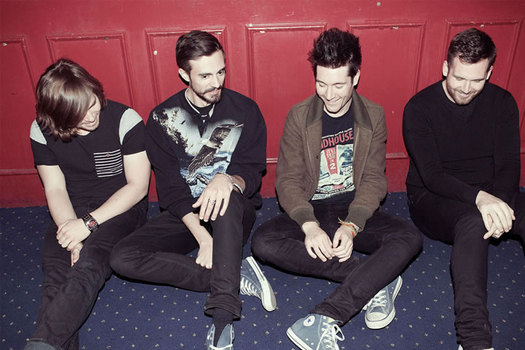 A few bits of concert news from today that might interest you:
Deer Tick
Indie band Deer Tick will be making another stop in the area at The Hollow in downtown Albany March 7. Opener is Toy Soldiers. Tickets are on sale now -- they're $18 ahead / $20 day of.
Deer Tick has played this area a bunch of times over the past few years. They seem to have a lot of fans here. (The Hollow holds about 300.)
Bastille
Alterna/synth rock band Bastille is set to a play a show at Upstate Concert Hall June 2. Opener is Wolf Gang. Tickets go on sale this Saturday (January 18) -- they're $20.
Bastille's song "Pompeii" has been played everywhere over the last -- including about a zillion plays on YouTube. They were just nominated for a bunch of awards in the British equivalent of Grammys. And they're set to play SNL January 25.
Ed Kowalczyk
Ed Kowalczyk -- you know, the guy from the band Live -- is lined up for a show at The Egg March 20 (Swyer Theater). Tickets go on on sale this Friday (January 17) -- they're $35.
Kowalczyk's show is being billed as "'I Alone' Acoustic," a play off the once-huge Live song and, um, probably the fact that he's playing an acoustic show.
Speaking of guys with acoustic guitars who sound like they're from the 90s... The Band of Horses show at The Egg February 23 is sold out.
Earlier on AOA: Capital Region concert venues, by size
photo via Virgin Records