Items tagged with 'The Hyde Collection'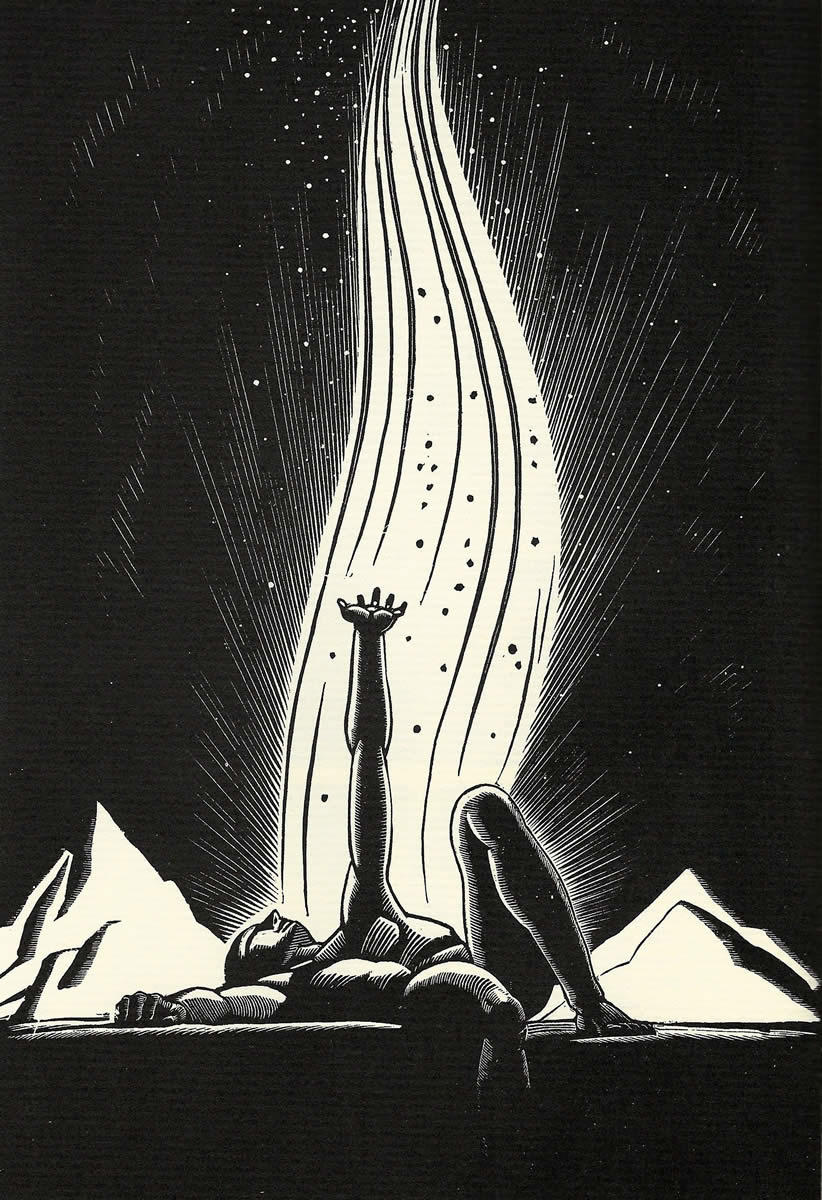 The Hyde Collection is opening an exhibition of work by Rockwell Kent this weekend. Blurbage:
Rockwell Kent: Prints from the Ralf C. Nemec Collection includes fifty-two prints and a selection of ceramics by Kent; A Life and Art of His Own: Paintings from North Country Collections features thirty-seven paintings drawn from Plattsburgh State University's Art Museum and private collectors throughout the North Country. ...
Kent's Modernism appealed to a large following, allowing him a successful career in major metropolitan areas despite living in rural Au Sable Forks (Clinton and Essex counties) for forty-three years. Drawn by what he deemed "humanist wilderness," he moved to the Adirondacks in 1928, building Asgaard Farm with views of Whiteface Mountain and the surrounding High Peaks. ...
Kent's painting, woodcuts, and prints fascinated viewers with portrayals of some of the earth's remotest places. Later in his career, he illustrated books, including such classic literature as Moby Dick and The Complete Works of William Shakespeare.
There's a member opening for the exhibit Saturday afternoon at which Ralf Nemec will speak about his collection. You can become a member for the day by paying the regular admission fee plus $5. And then on Sunday the exhibit will be open to the general public. It's also a second-Sunday free-admission day.
The Kent exhibit will be on display through July 22.
The Hyde Collection is, as you know, in Glens Falls, about an hour's drive from Albany.
Earlier: Day trip: Glens Falls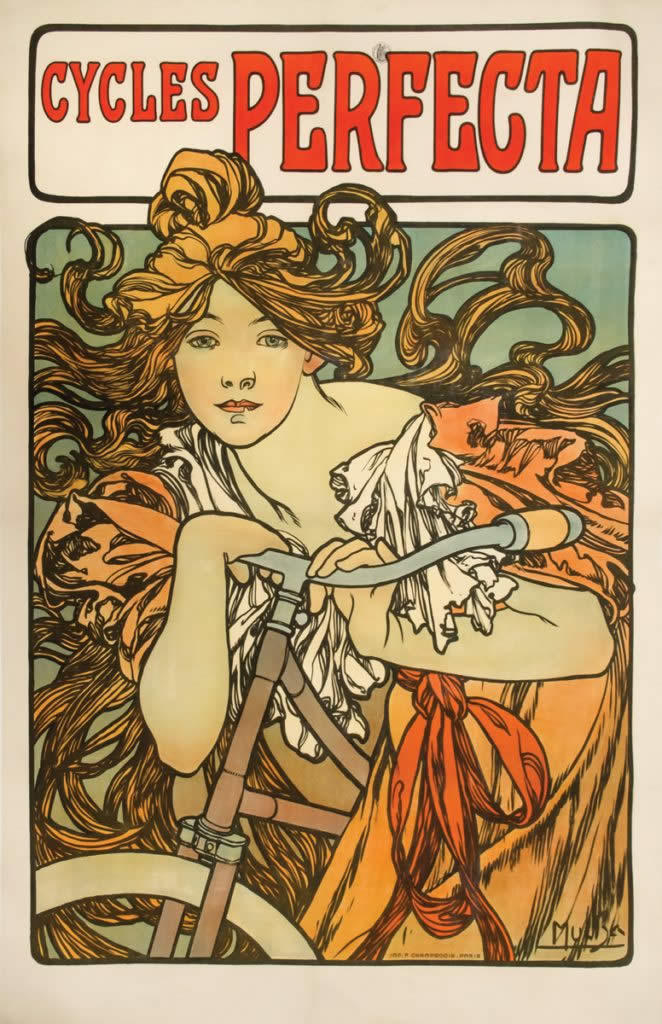 The touring exhibit Alphonse Mucha: Master of Art Nouveau opens this Sunday at The Hyde Collection. It includes more than 70 works by the graphic artist from a private collection.
Exhibit blurbage:
The exhibition examines how Mucha's work helped shape the aesthetics of French Art Nouveau at the turn of the century. Art Nouveau, or New Art, describes a style in architecture, and visual and decorative arts that flourished from the 1890s through 1910. It emphasized the beauty of natural forms in everyday life. Art Nouveau featured a sinuous or "whiplash" line, flattened space, and botanical shapes and patterns.
"Mucha's early work is centered on the epitome of beauty," said Jonathan Canning, director of curatorial affairs and programming at The Hyde Collection. "With use of subtle color schemes, lavish scrolling text, and exquisite women, he defined the Art Nouveau movement."
Many of the works in the exhibition feature beautiful women, dramatic curving lines, flowers, and plants. Mucha worked across many media and those are revealed in the exhibition, which includes lithographs, drawings, paintings, books, and advertisements.
The exhibit will be on display through March 18.
The Hyde Collection is, as you know, in Glens Falls, about an hour's drive from Albany. While you're there you can also check out the new Feibes & Schmitt Gallery, which opened last summer -- it features modern art collected by Werner Feibes and the late James Schmitt, both Schenectady residents.
Earlier: Day trip: Glens Falls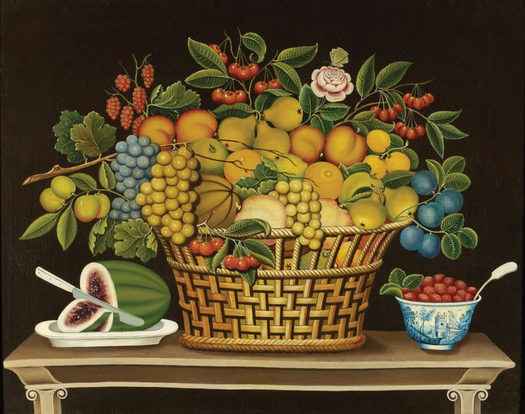 Now is a good time of year to take a drive north, and hey, look, the Hyde Collection has a new exhibit opening: The traveling show A Shared Legacy: Folk Art in America opens this weekend. It includes more than 60 works of art created between 1800 and 1925. Blurbage:
A Shared Legacy celebrates art rooted in personal and cultural identity, made by artists who were either self-taught or had received minimal formal training. Created for ordinary people rather than society's upper classes, folk art was the prevalent art form in the United States for more than a century.
A Shared Legacy showcases the extraordinary imagination and powerful design of regional folk artists, some acclaimed in their day and many now unknown. The exhibited works were made primarily in New England, the mid-Atlantic states, and the Midwest. They include a range of paintings (portraiture, still life, and landscape), sculpture, furniture, and trade signs. Among the paintings are iconic works by Edward Hicks and Ammi Phillips. Exuberantly painted furniture and decorated manuscripts from German-American communities are exhibition highlights.
The exhibit opens to the general public on Sunday, which also happens to be a "second Sunday" free admission day.
While you're in Glens Falls, there are a few other things you might be up for doing.
And, you know, there will probably be some beautiful foliage around there, too.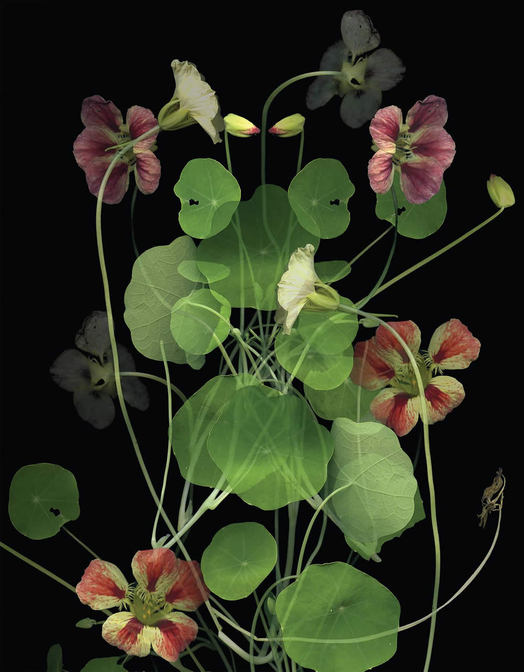 This year's Artists of the Mohawk-Hudson Region exhibit, the 80th in the annual series, opens Sunday at The Hyde Collection.
The show is open to artists living within 100 miles of Albany, and rotates among The Hyde, Albany Institute of History and Art, and the University Art Museum at UAlbany. This year's exhibit was curated by artist Michael Oatman and includes 126 works by 106 artists. Blurbage for the show:
MHR features works of art throughout The Hyde's campus -- on the lawn, in the Charles R. Wood, Rotunda and Whitney-Renz galleries, and in the historic Hyde House. "I thought we could do something different by trying to take the emphasis off regionalism and think more about situating our artists in a broader historical framework," said Oatman, who is an artist, professor at Rensselaer Polytechnic Institute, and juror and curator of this year's MHR.
The result is a sprawling exhibition that features video, collage, mixed media, photography, oil, gauche, sculpture, watercolor, and intervention works. Each work is organized into a conceptual category, themes Oatman saw develop as he juried 520 submissions from 274 artists. Each relates to the history of display: site, vault, salon, cube, mirror/grid, and landview.
The exhibit will be on display through December 31.
While you're at The Hyde, you can also check out the new exhibit of modern art works from the collection recently donated by Werner Feibes and the late James Schmitt.
Earlier on AOA:
+ Day trip: Glens Falls
+ Eating in Glens Falls: 5-10-15-20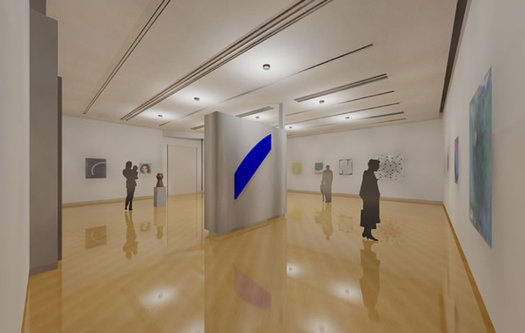 The Hyde Collection formally announced this week that it received a gift of art and cash totaling more than $11 million from Werner Feibes of Schenectady. The museum says it's largest donation since donated her home and artwork to establish the museum in Glens Falls in 1952. And it says it's planning to use the money and art to open a new gallery for modern and contemporary art next summer.
From the press release:
For more than four decades, Werner Feibes and the late James Schmitt built a world-class art collection that aligned with their personal tastes and interest in non-objective art, Pop art, abstract art, and Minimalism. Building on Mr. Feibes' previous donation of 55 Modern and Contemporary works to The Hyde in 2015, the bequest includes the remainder of the collection (105 works). Combined, the Feibes and Schmitt gift more than doubles The Hyde's holdings of Modern and Contemporary art, situating the Museum as a regional hub for Post-war art. ...
Mr. Feibes and Mr. Schmitt began collecting in the 1950s. Their collection of paintings, drawings, prints, mixed media, and sculpture includes work from some of the best known and most respected artists of the twentieth century, including Josef Albers, Jean Arp, Grace Hartigan, Keith Haring, Ellsworth Kelly, Sol LeWitt, Robert Motherwell, George Rickey, Louise Nevelson, Bridget Riley, Robert Rauschenberg, and David Smith.
Feibes and Schmitt had an architecture practice in Schenectady for many years, and they were prominent figures in the effort to preserve the Stockade neighborhood. And after many decades together, they married in 2013. Schmitt passed away two months later at age 87.
As Werner Feibes told the Times Union last year when discussing the gift to the museum: "You can't own art. It's meant to be seen and enjoyed by people."
Opening this weekend at The Hyde Collection: Ansel Adams: Early Works, which include 40 of the famous landscape photographer's works. From the exhibit blurbage:
For much of his early adulthood, Adams was torn between a career as a concert pianist versus one in photography; later, he famously likened the photographic negative to a musical score, and the print to the performance. Yet most museum goers are only familiar with the heroic, high- gloss, high-contrast prints that Adams manufactured to order in the 1970s-80s, coinciding with the emergence of the first retail galleries devoted to photography; as performances, these later prints were akin to "brass bands." Much less familiar are the intimate prints, rich in the middle tones - the "chamber music" - that Adams crafted earlier in his career. The present show focuses on the masterful small-scale prints made by Adams from the 1920s into the 1950s. Already in this time period there is quite an evolution of printing style, from the soft-focus, warm-toned, painterly "Parmelian prints" of the 1920s; through the f/64 school of sharp-focused photography that he co-founded with Edward Weston and Imogen Cunningham in the 1930s; and, after the War, towards a cooler, higher-contrast printmaking approach.
The Adams exhibit opens Saturday (January 25) The Hyde Collection and runs through April 20.
A visit to the Hyde + a stop at the new Rare Earth Wine Bar in Glens Falls could be a nice day trip.
(Thanks, Paul.)