Items tagged with 'Tim Dawkins'
By Tim Dawkins
The owners of Hoffman's Playland, the half-a-century-old children's amusement park in Latham, announced this summer that they're planning to retire and, unless someone steps in to take it over, the park may close after next season. Tim Dawkins is one of many Capital Region residents who grew up with Hoffman's -- he even worked there for five summers.
In the summer of 1989 I was 9 years old, and I was playing baseball as a member of the Cohoes Little League.
It had been a rough season.
Early on I was hit in the head with a baseball at practice, and it ruined me. I was conditioned to jump out of the batter's box. I hadn't gotten a hit all season. I most certainly would have quit, but my dad believes that once you start something, you finish it. Since quitting wasn't an option, I knew I needed motivation.
That's when it hit me: Hoffman's Playland. I absolutely LOVED going to Hoffman's. I didn't know very many kids who didn't love Hoffman's. That was the pot at the end of my rainbow (I was 9, people). I vividly remember announcing this epic idea to my parents: if I got a hit, they had to take me to Hoffman's and give me an entire book of 25 tickets all to myself! My parents were awesome, but also -- I think -- pretty desperate to see me get a hit.
They went for the plan.
Fast forward several weeks. I got my first hit of the season. My only hit of the season. As I safely made it to first base (thanks to an overthrow by the shortstop), I shouted across the field to my mom in the stands, "Hey mom! We're going to Hoffman's!"
By Tim Dawkins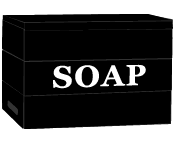 I was first introduced to the idea of public storytelling by podcasts like The Moth, Risk, and Story Corps. These compilations of short stories told to typically to live audiences by real people -- just like me, not actors paid to entertain, was something that spoke to me. So when I found out about the Front Parlor storytelling night in Troy I was beyond excited. A regular storytelling night was something that I had been hoping would make its way to the Albany area for some time.
I went to my first one back in August. The immediate feedback from the audience, the validation that your life experiences may be someone else's experiences (or not -- which can make for an even better story), was exactly how I wanted to connect with friends and strangers.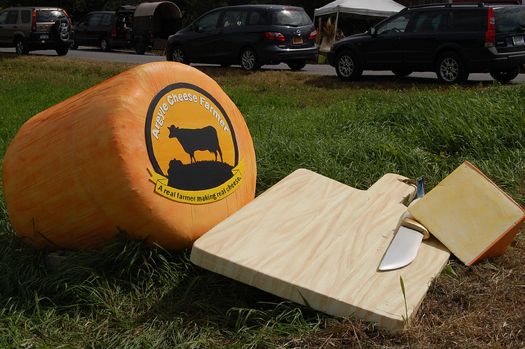 By Tim Dawkins
Back in the 90's there was this DuckTales cartoon where Uncle Scrooge goes swimming in his vault full of money. My childhood dream was doing the backstroke through that vault-- except it was completely filled with cheese -- though it probably would've been generic American.
These days my tastes are much more refined. Oh, I still would bathe myself in cheese if I could, but it would probably be aged in a cave somewhere off the coast of Spain instead of being manufactured in a plant in Boise.
And last weekend I found my cheesy bliss on a trip through Washington County.