Items tagged with 'libraries'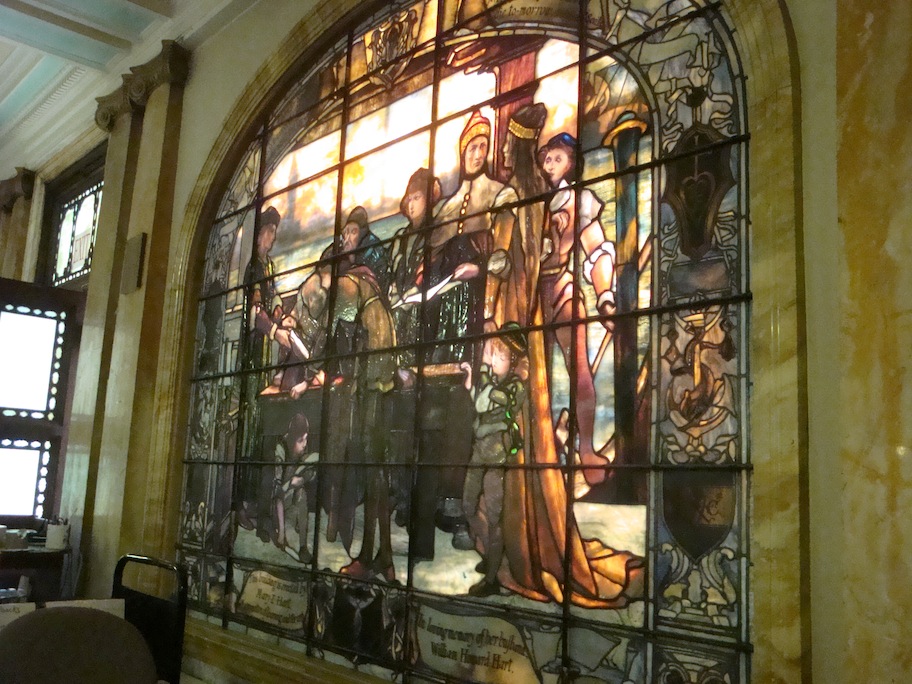 For peripatetic bibliophiles: The Upper Hudson Library System has a sort of library road trip going on this fall in which it's trying to get people to explore the system's 36 libraries in Albany and Rensselaer counties. Blurbage:
Did you know that Cohoes Public Library has a life-sized mastodon? Or that Troy Public Library has a Tiffany window and glass floors? Did you know that your library card lets you borrow an Amazon Echo Dot from Guilderland Public Library - or a fishing rod from Rensselaerville Library?
The 2018 Upper Hudson Library System Expedition will lead you to discovery of treasures both large and small in our 36 library locations. Open to explorers of all ages, this self-paced journey takes place through November 30. Participate as an individual, as a family, or as a group and earn prizes as you visit more libraries. Visit them all and become a 36er!
To get started, visit any local public library in Albany or Rensselaer Counties and pick up a map to guide you on your trek. Check out our Expedition web page for unique features and must-try local food spots, as well as library hours and directions. With each new library visit, get a stamp on your map and explore that library and all it has to offer (don't miss the civil war cannon at Robert A. Fahr Watevliet Public Library!). Be sure to post about your visit on Instagram (#Library36er) and Facebook. For more details visit www.uhls.org/expedition, and get ready to hit the road!
As the blurbage alludes to, modern libraries have become interesting hubs for all sorts of services and media. So this could be a fun opportunity to see what's available.
Also: It's a good excuse to just get out and explore different places and neighborhoods.
Earlier
+ Libraries are about books. And the internet. And technological change. And community. (2016)
+ The best bang for your library buck (2008)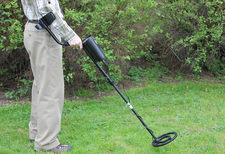 Speaking of libraries and services they offer you might not expect... The Bethlehem Public Library recently announced that it has metal detectors (and other tech items) that can be borrowed. Press release blurbage (emphasis added):
Turn a day at the park into a treasure hunt with a full-size, top-of-the-line metal detector with submersible search coil and optional 4-inch gold nugget coil. A youth-sized version that is easy for children to carry and use is also available. Metal detectors must be checked out and returned to Bethlehem Public Library and can be borrowed for seven days at a time. Patrons are responsible for providing two 9-volt batteries for operation.
The metal detectors are the latest addition to BPL's special collection, which includes GoPro cameras, telescopes and digital slide scanners. Many of those items have been underwritten by the Friends of the Library.
This reminded us that the Albany Public Library has fishing poles you can check out. And late last year it started testing a program for loaning out tablets. [TU]
Apparently, this sort of non-book lending is a bit of national trend, as libraries around the nation have branched out into lending items such as tools and musical instruments. [Fast Company]
photo via Bethlehem Public Library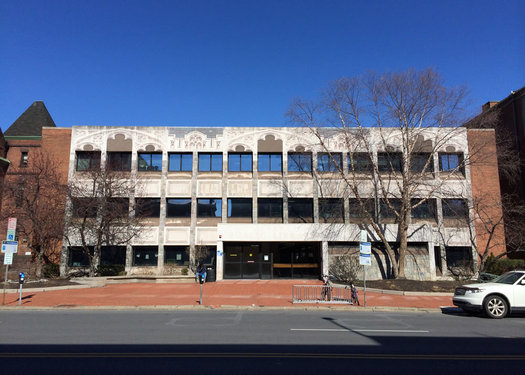 We're always curious about people's jobs. And not just "What do you do?" -- but also "How do you do that?" and "What are the new things?" and "What surprises you about your job?" Stuff like that.
And it's especially true when it comes to jobs that might seem to be about one thing, but actually are about all sorts of things. (As it happens, that's most jobs.)
Like, when you think about libraries, you probably think of books. Because... obviously. But as we found during a recent chat with Albany Public Library executive director Scott Jarzombek, the internet is now a big part of modern public libraries.
So our conversation ended up being about all sorts of stuff -- about why people are waiting to get into libraries in the morning, ebooks versus old-school books, libraries as community hubs, the persistence of old media, and... the best books he's read recently.
By Liz Clancy Lerner
Millions of dollars and years of work went in to building and renovating the five Albany Public Library branches. In the year since they've opened, the branches have proven to be more than just places to store books -- they're interesting public spaces.
If you haven't gotten around to visiting them (and you should), here's a virtual tour...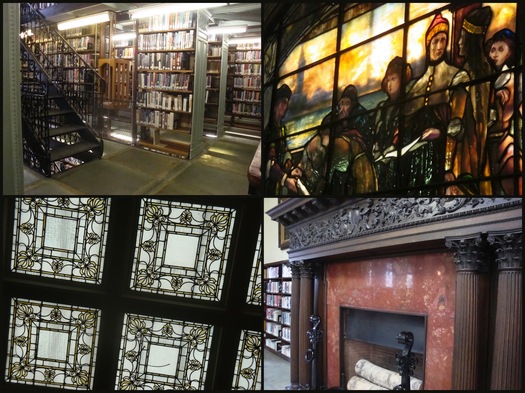 By Akum Norder
Troy's main library is the most beautiful public library in the Capital Region. It's what a library should be: somewhere you want to spend time in, a space that makes you think beyond your own world. The architecture reflects the library's mission perfectly. Add a couple of comfy chairs and place to get coffee, and I might never leave.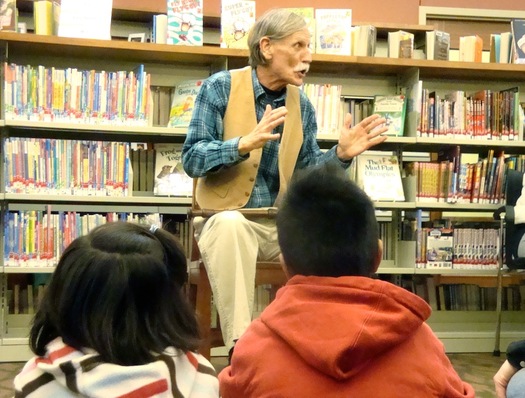 By Akum Norder
It's no mean trick to fascinate six-year-olds. But to hold the children and their parents in rapt attention? That requires a gift.
It's a gift that will be in great abundance this week, as public libraries in Albany and Rensselaer counties play host to the Riverway Storytelling Festival.
Riverway is a community storytelling festival that's been held in the Capital Region annually since 2003. There are more than 20 events in all this week, and all of them are free. Some performances are for families; others are meant for adults. All of them celebrate the art, the power, and the joy of storytelling.
The Albany Public Library is selling its bookmobile, AKA "The Big Purple Bus." And it could be yours for the low, low price of just $10,000.
Here's the rundown on this very plum transport:
Built in 1991 by Thomas, retrofitted by Matthews
3208 Cat engine, 8 cylinders, diesel
200,000 miles and 11,000 hours of use
36 feet long, titled as heavy truck
Front and rear entrances
Newer generator and 3 air conditioning units
Can store up to 3,000 books in custom-built shelving
The APL has retired the bookmobile because it no longer needs it for outreach -- the system opened five new branch libraries over the last year.
Earlier on AOA: The best bang for your library buck
(Thanks, LB!)
photo courtesy of Albany Public Library