Items tagged with 'miSci'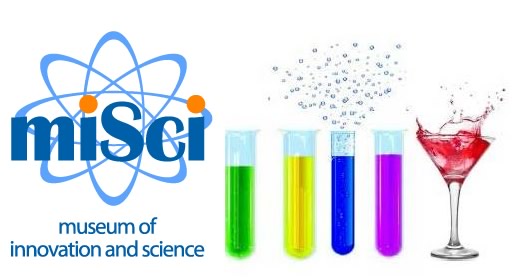 Drawing's closed!
In honor of National Mole Day -- October 23, of course -- miSci is hosting a "Chemistry and Cocktails" event at the museum. Blurbage for the evening:
Enjoy a night of mixology and molecular gastronomy with specialty drinks, food science, live music, interactive exhibits, planetarium shows & more!
Sip a special "Mole"ito in honor of National Mole Day (10/23), which commemorates Avogadro's Number (6.02 x 1023), which is a basic measuring unit in chemistry.
Sample molecular gastronomic treats as you explore the science of food by Chef Stamets and the SCCC Culinary Arts Students:
+ Cheese Board with CO2-infused Fruit
+ Shrimp Cocktail with Pipettes of Cocktail Sauce
+ Caesar Salad Foam
+ Tomato Mozzarella Salad with Basil Oil Powder and Balsamic Pearls
+ Butternut Squash Soup in Test Tubes
+ Sous Vide Pork Loin, Goat Cheese Pokenta Cakes, Apple Cider, Mustard Jus
+ Ice Cream Station: Liquid Nitrogen, Nutella and Peanut Butter Powder
We have two tickets for the event and we're giving them away. Maybe to you. To enter, please answer this question in the comments:
What's the food of the future?
This could be anything. (Maybe it helps you think of it as... the future.) Freeze-dried bacon ice cream. Kale-flavored Tang. Self-tending farms in each backyard. Whatever. We'll draw one winner at random.
Tickets for Chemistry and Cocktails at miSci are $35 ahead / $40 at the door. It's from 6-8 pm. And it's a 21-and-over event.
Important: All comments must be submitted by 10 pm on Monday, October 20, 2014 to be entered in the drawing. You must answer the question to be part of the drawing. (Normal commenting guidelines apply.) One entry per person, please. You must enter a valid email address (that you check regularly) with your comment. The winner will be notified via email by midnight that day and must respond by noon on Tuesday, October 21.
AOA is a media sponsor of this event.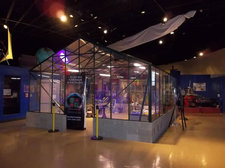 Opening this weekend at miSci in Schenectady: an indoor butterfly house. Blurbage:
Escape winter's chill and discover hundreds of brilliantly colored native butterflies at miSci's new indoor butterfly house. Discover Monarchs, Black Swallowtails, Painted Ladies, and Red Admirals flying about (and possibly landing on you!) as miSci re-creates their habitat - the edge of an open field with flowers and trees. Be sure to stop at the chrysalis chamber to see the butterflies as they emerge. Learn about the exciting life cycles of the butterflies, and learn how to create butterfly-friendly environments outside your own home.
The exhibit runs through April 7. It's free with miSci admission.
The museum also has extended school break hours next week (February 16-24) and next month (March 29-April 7): Monday-Saturday 9 am-5 pm, and Sunday 12-5 pm (closed on Easter).
photo via miSci Facebook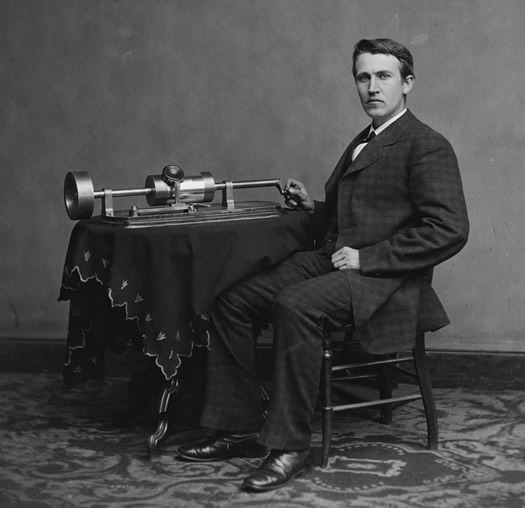 Old-school sound: miSci -- formerly the Schenectady Museum -- will be revealing the recording from its 1878 Edison tinfoil tonight (Thursday). It's the second oldest documented Edison tinfoil recording -- it includes what is probably the oldest playable American voice, as well as the first ever recording of a musical performance. From the blurbage:
Attendees will learn the background of the object, how it fits into miSci's collections, what its significance is in the timeline of larger technological innovations and the latest breaking news - the owner of the voice is revealed!
The presentation will also tell why the recordings couldn't be recovered until now, the story of some of the challenges faced, the technological innovations (the development of special software programming called PRISM) made to read the tin foil and where the tin foil fits in the spectrum of surviving recordings throughout the world.
Here's a bit more about the recording from an AP story.

The miSci event is at the GE Theater at Proctors at 6:30 pm. It's free.
If you go, take a moment to imagine yourself 300 years in the future at an event in which scientists and curators are debuting a recently developed emulator for an archaic audio format known as an "mp3" and display a quaint little device called an "iPod." (The use of iPods, mp3s, AACs, and other related tech was made obsolete once Apple introduced the iBrain and started streaming music directly to a chip in people's heads.)
Earlier on AOA: What you can't see at the Schenectady Museum
miSci advertises on AOA.
photo: Levin C. Handy via the Library of Congress via Wikipedia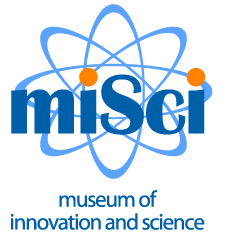 The Schenectady Museum is now called miSci.
miSci = Museum of Innovation and Science
It's pronounced "my-sigh."
The museum has been changing things up this year. In February it ousted its executive director. And it's been focused on bringing in new interactive exhibits, including a series of visiting exhibits from the Exploratorium in San Francisco. The first of those exhibits will open in October.
Earlier on AOA:
+ Now on YouTube: Steinmetz, Felix the Cat, and other figures from GE's history in Schenectady
+ Now on YouTube: Steinmetz, Felix the Cat, and other figures from GE's history in Schenectady