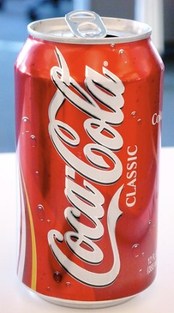 Despite the impassioned and persistent efforts of the state health commissioner, the soda tax has reportedly gone flat.
But New York apparently still needs the money. And it probably doesn't need the calories.
So here's a potentially sweeter idea: instead of specifically taxing sodas that contain sugar, New York should tax high-fructose corn syrup.
A bad taste
While you (or someone) might regard the soda tax as an admirable idea, there are a lot of problems with it -- some practical, others philosophical:
+ The beverage industry has a lot of money (it's a $110 billion industry) and it knows how to spend it on legislators.
+ The idea doesn't poll well with the general public -- especially when it's framed as a "fat" tax (that sounds like someone's going to show up at your door with calipers, demanding money).
+ It targets a specific food, which opens the "well, why not cheeseburgers and ice cream" argument. Foodies aren't fans of this approach, either -- who wants the government picking what goes on your plate? And even though soda consumption has been pegged as a culprit in obesity, when consumed moderately it's probably not going to make someone fat.
+ People in lower income brackets tend to drink more soda. A soda tax would probably be regressive.

This could be sweeter
A tax on high-fructose corn syrup (HFCS) potentially would address some of these problems:
+ The HFCS industry has long argued that its product and sugar are basically interchangeable. But there's some research that indicates HFCS may be metabolized differently -- and that it could be more fattening than regular sucrose. A lot more research needs to be done, specifically in people -- not just rats. (The rise in obesity and the rise in the use of HFCS in this country could just be concurrent, not necessarily linked.)
+ The tax wouldn't target a specific food, but rather an ingredient. There's precedent for regulating specific food ingredients, especially artificial ones like HFCS. A handful of municipalities -- including Albany County -- already have bans on trans-fat. This approach may sound like that kooky attempt to ban salt in restaurants -- but HFCS and trans-fat are not salt. Salt is a basic nutrient that occurs in nature. HFCS and trans-fat came from a lab.
+ Sure, the tax would increase the price of soda (soda is basically water and HFCS) -- but the industry could always switch back to... regular sugar.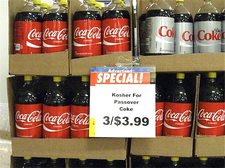 + Foodies would be on board. There's a reason people go hunting for kosher-for-Passover and Mexican Coke (hint: no HFCS).
+ An HFCS tax would be like a reverse corn subsidy. The federal government spent more than $2 billion on direct corn subsidies in 2007 -- and no, most of that money did not go to New York (the Empire State's total was $24 million). Subsidies have skewed the economics of food in this country so that much of the modern diet rests on a foundation of corn. While it's unclear if that's directly led to people getting heavier, the subsides do seem to have fattened the wallets of companies such as Coca-Cola.
+ The soda tax was projected to generate $1 billion a year for New York. Given that HFCS is in just about everything, a tax on it should be able to generate something along those lines. And at a billion-plus per year there should be some money available to fund programs to counter some of the regressivity of the tax -- stuff like the Veggie Mobile or start up money for grocery stores in food deserts.


OK, well...
That said, an HFCS tax is not without significant problems:
+ The beverage industry probably will be less than enthused -- and Big Agriculture is waiting ringside, ready to be tagged in. That's formidable duo to take on.
+ The most likely substitute for HFCS is... sugar. And too much of that isn't healthy, either.
+ A tax structure for HFCS might be tricky. A lot of food is produced outside the state, so it might be hard to tax the raw ingredients directly.
+ This is yet another tax -- and it's not like New York State really needs another one.
+ While all the stuff about sticking it to the corn subsidy might sound good, it's probably a reach to say that New York can turn the tide on this issue (those states in the middle get two US senators, too). The result: we just end up paying higher taxes (though, maybe, also eating fewer calories).
Still, as we've seen with the recent rattling about sodium, public pressure from high-profile government entities can push things in a different direction. And outside of Archer Daniels Midland and Coca-Cola, there probably aren't many people who are actually in favor of high-fructose corn syrup (we're pretty sure it doesn't have a fan page on Facebook).
The stuff is in seemingly everything (really, go look at the ingredients of stuff in your fridge or pantry). It's in there because it's cheap. Maybe it wouldn't be such a bad thing to make it more expensive.
Earlier on AOA:
+ If the state budget was a video game
+ It all adds up
+ How many calories does that cost?
+ New York's fattest counties
photo: Flickr user Tom Coates

Hi there. Comments have been closed for this item. Still have something to say? Contact us.