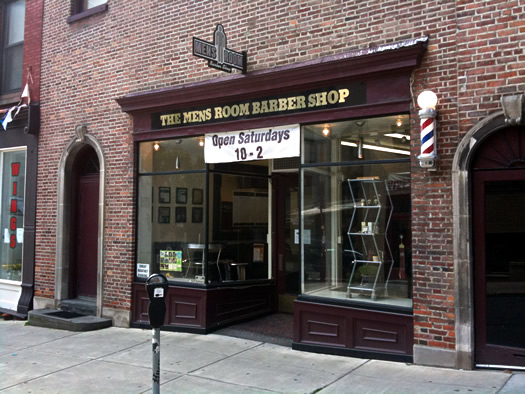 AOA Greg was in a long-term haircutting relationship for the better part of the last decade. And then he wasn't. Suddenly unattached, Greg was at a loss for where to get his hair cut. So he asked the AOA crowd -- and it had a bunch of good suggestions. Now he's playing the field, in search of a new shop.
I had heard some good things about Mensroom -- and it describes itself as "a contemporary barbershop with an 'old school' feel." So, it sounded like a good candidate and I was looking forward to checking it out.
The before/after pics and more after the jump...
Suggested by: irisira. Sort of. She said her friend raved about the Mensroom at 1 Commerce Plaza. That location isn't open on Saturdays, so I went to the Columbia Street location. (There's also a Vorheesville location, which is open Saturdays.)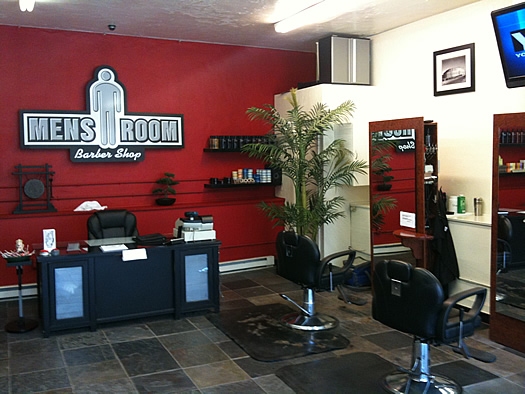 The shop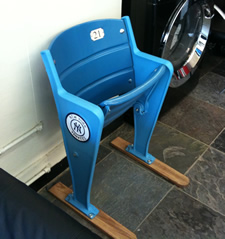 The Columbia Street Mensroom is in downtown Albany, just off Pearl Street. If you work downtown, this would be a super convenient spot.
The shop is a modest size. Three chairs along one side; a comfy couch, modern front-loading washer/dryer combo along the other; desk along the back wall. Big windows in the storefront.
The interior design is a little spare, but nice -- black leather, red, slate-colored floors. The seemingly ubiquitous flat screen TV. The small waiting area has a comfy couch. There's a seat from the old Yankees Stadium between the couch and washer/dryer. The place is a bit like a bachelor pad.
The stylist
Dina cut my hair. She's a pro -- she's says she's been cutting hair for 20 years. And I recognized her from a few other places I've gotten my hair cut in the past (I don't think she ever cut my hair, but it's possible.)
We talked easily -- about George Steinbrenner, the haircutting business, the weather.
The experience
It was good. No frills. Have a seat. Get a cut and be on your way. I'm finding I prefer that to the salon-like experiences at some of the other places.
I waited for all of a minute for my appointment (granted, it wasn't busy) and Dina worked fast. It was an efficient, pleasant experience.
The cut -- just before and a day-and-a-half later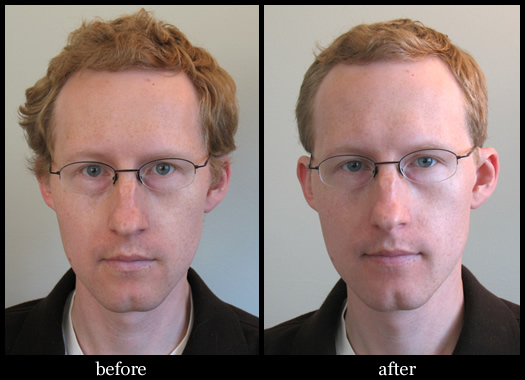 The price
$17 -- a good price.
Results
It's fine. A solid haircut. And I gotta say, Dina had her work out for her -- my hair was extra bushy after two months without a cut.
Mrs. Greg's take
"On a scale of 1-10, 6.5. It's a little bit too poofy or something on top. It's not bad, though."
Would I go back?
Yes. The cut was solid. The price is good. And I liked the no-frills, but pleasant experience. If I worked downtown, I'd probably go here.

Earlier on AOA:
+ Barber poll: Knockouts
+ Barber poll: B'yond Style
+ Barber poll: Jean Paul
Find It
Mensroom - downtown Albany
54 Columbia Street
Albany, NY 12210
(518) 449-1400
Hi there. Comments have been closed for this item. Still have something to say? Contact us.