By Martin Daley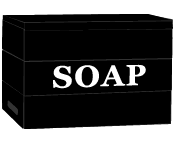 I am what you may call a recovering car junkie.
I. Love. Cars.
I've had over 10 of them -- even a couple of classics. And I still pine for the restored 1986 Jeep CJ-7 I once owned.
But a couple of years ago a muffler shop noticed a ton of frame rust on my barely-broken-in Toyota Tacoma and told me about a buyback program created to address the problem. After a month of back and forth, Toyota eventually bought my beloved truck back.
Since then, we've been a single car household.
Here's how it's worked out.
A little background
My wife and I come from a professional urban planning background -- she programs federal transportation money, I help communities develop multi-use trails. We're both big "urbanophiles," so it doesn't surprise people that we are a one car household.
Still, we didn't plan to give up a car. And I must admit, despite my love for all things city, cycling, mass transit and environmental, I wasn't quite sure this one car thing would work out.
The transition
Not long after I let go of the truck, my wife and I used the proceeds of the sale to help us buy a home on Myrtle Ave in Albany. The location allowed me to walk, take the bus, or bike to work. Jen and I sold her tiny hatchback and bought a Honda Element (I joke that it's the love child of the hatchback and the pickup). It's so versatile that we never find ourselves wanting of a bigger or smaller car. My wife used the car for getting to work, but sinceBus Plus launched, she's been biking and busing more.
Now, to be fair, we're a one car household but we do have a motorcycle that I can use seven months of the year to get me to the places I can't get with CDTA. Also, we don't have kids, which would definitely make the one car lifestyle more difficult.
The pluses
The environmental benefits of giving up a car are obvious and well documented. But no one ever asks me about them. What people really want to know is: do you save money? And how much?
+ The car payment on our Element is $300 a month. If we had another new car that would amount to $3600 a year just to drive it.
+ Gasoline, in an average week, is $50 a tank. That's $2600 a year.
+ With one car we pay about $750 a year on insurance (perfect driving records, too). Another car and driver would add about $500 per year.
These are just a few of the expenses of owning a second car and they total up to $6700!! I'm not even adding the cost of maintenance, parking, tickets, registration fees, or repairs. Let's just say at the end of the year we have an extra $7,000 in our pockets. Who wouldn't like that?
Tips on having a one car household in the Capital Region
There are definitely some things you can do to make it easier to live in the Capital Region with one car. Here are a few:
Live in an area served by transit and sidewalks. I cannot stress this enough. If I lived in the suburbs and worked downtown (or vice versa), giving up a car would be extremely difficult.
Start slow. Take it from one day a week with using one car and then build up. When you can go a couple weeks without using that second car, it's time to sell it!
Get a sturdy, comfortable, reliable bicycle. It doesn't have to be expensive.
There's no bad weather, just bad clothing. When you commute by foot or bike you're guaranteed to be affected by the weather. Dress appropriately (Goretex, solid winter boots, Yaktrax for the ice) and you'll be fine.
Get a 5-day or 7-day CDTA swiper. Price Chopper has the same promotion for swiper cards that they have for gasoline. My employer pays for my swiper -- it's a LOT cheaper than paying for my parking spot. Ask your employer if you can make that deal, too. If your employer won't buy your swiper, ask about buying it pre-tax.
Finally, and this may sound a little odd, but the next time you watch a car commercial pay attention. What are advertisers trying to sell you? Will you skid through the desert at 100 mph? Will you suddenly go on a rafting trip with your handsome and rugged buddies? Will kids flock to your minivan because you have a DVD player? Once you divorce yourself from the ridiculousness of marketing for cars, the easier it will be for you to deprogram the idea that you MUST have a car or you'll be shunned from society!
The downside
So, do I miss my truck? Sometimes. I spent a lot of weekends driving far and camping out and being on my own -- but a lot of that's just nostalgia for being a young guy with a pickup and ambition.
And there are some things that would make living in a one car household easier. CDTA, for example, still has no schedules at any of the bus stops. And the only CDTA app available is for Bus Plus. I also hate these new developments, like Patroon Creek Blvd, where mass transit doesn't go. I once had to walk from the bus stop on Brevator St. across lawns and parking lots to get to urgent care when I was sick. That's a real fail for Albany's planing board.
But mostly, I have no regrets. A one car household in the Capital Region takes a little planning, but it is possible. Take it from me, an automobile-junkie.
Martin has a great -- and very appropriate -- username on Twitter: daleyplanit.
Martin on the Soapbox:
+ The Lark Tavern: Where everybody knew your name
+ Of government and chickens
+ Loving -- and hating -- the Empire State Plaza
+ An urban planner grows in Albany
Earlier on AOA:
+ The Capital Region without a car
Hi there. Comments have been closed for this item. Still have something to say? Contact us.