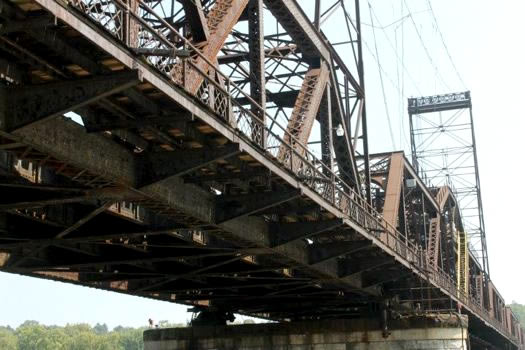 By Martin Daley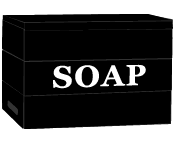 It's a frustrating thing to watch bureaucracy get in the way of great vision. It can result in some pretty bad decisions, the kind that make you look back and say "woulda, coulda, shoulda..." when it's too late to make changes. Which is what we may be saying soon about the pedestrian walkway on the Livingston Avenue Bridge.
The bridge has become a very important issue to many cycling advocates and pedestrians. I am one of them. I tell people this is my "chickens issue" -- a project that could significantly transform Albany.
So what's so special about a walkway on a bridge?
From the time the Livingston Avenue Bridge was reconstructed in 1902, until a decade or two ago, a walkway made it possible for a pedestrian to cross the Hudson with relative ease. I have not been able to determine when the walkway was officially closed to pedestrian traffic, but the deplorable condition suggests it was some time ago.
Time has not been kind to the structure. The bridge is in dire need of an overhaul. Now, thanks to Florida Governor Rick Scott turning away $2 billion in high-speed rail money, New York finally has the funds to plan for the Livingston Ave Bridge to be rebuilt or replaced.
The question that remains is whether the walkway will be restored.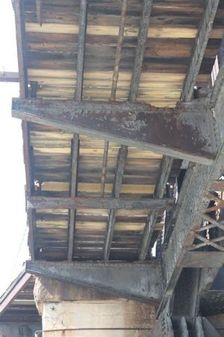 The idea of rehabilitating the walkway is nothing new. It's been in the Capital Region's Transportation Improvement Plan for nearly a decade, and the walkway is part of the long range vision (and draft "longer" vision) from the Capital District Transportation Committee. It's also part of the city of Albany's Bike Master Plan and the Albany 2030 Plan.
In a letter to the state Department of Transportation, Cohoes mayor John McDonald, chair of CDTC, emphasized that they had signed off on the whole bridge restoration project "contingent on restoring pedestrian and bicycle accommodation." He called it a "once-in-a-lifetime opportunity."
Mayor McDonald struck the nail right on the head. We will very likely have one shot to make sure that the walkway is installed while the funding, political will, and public sentiment are aligned. If the walkway is not replaced, Albany and Rensselaer will have world-class trail networks and beautiful, vibrant waterfronts that beckon visitors and residents alike: yet, people won't easily and safely cross the river from here.
Sounds like a no brainer, right? So what's the hold-up? CSX and Amtrak. Although these operations will receive billions in federal aid, they aren't eager to allow the walkway, citing safety and liability concerns. Certainly, these are valid concerns, but this is the 21st century. It's entirely possible to design a fence and gate system that would prevent people from climbing off the walkway or falling into the river. There are several lift and swing bridges in New York which allow pedestrians to use adjacent walkways. And Portland's Steel Bridge is an example of a rail bridge that opens to allow river traffic, yet still features a pedestrian walkway.
The city of Rensselaer has ambitious plans to redevelop its waterfront, including a network of trails that would link to the Corning Preserve via a rebuilt walkway on the rail bridge. East Greenbush is also getting excited about trail proposals that could link to this bridge. With all the talk of redeveloping Rensselaer's waterfront, creating downtown residential in Albany, and connecting these cities to the waterfronts, the reconstruction of the Livingston Avenue Bridge's walkway should be a no-brainer. Take a walk around the deserted north end of Albany, west of where the track departs this bridge before crossing.

Although any sort of ribbon cutting for a new bridge won't take place for at least five years from now, civic-minded citizens and organizations (like Parks & Trails New York, The New York Bicycling Coalition, the Tri State Transportation Campaign, and many more) are teaming up now to make sure that we capitalize on this reconstruction project and that the walkway not be left off the drawing board.
If you're interested in the progress of this coalition, you can follow the advocacy on Twitter at #livingstonavebridge or the project's Facebook page.
Martin has a great -- and very appropriate -- username on Twitter: daleyplanit. He's also a project director at Parks and Trails New York.
Martin on the Soapbox:
+ A dog's life in the Capital Region
+ The one-car household: a car junkie cuts back
+ The Lark Tavern: Where everybody knew your name
+ Of government and chickens
+ Loving -- and hating -- the Empire State Plaza
+ An urban planner grows in Albany
Hi there. Comments have been closed for this item. Still have something to say? Contact us.