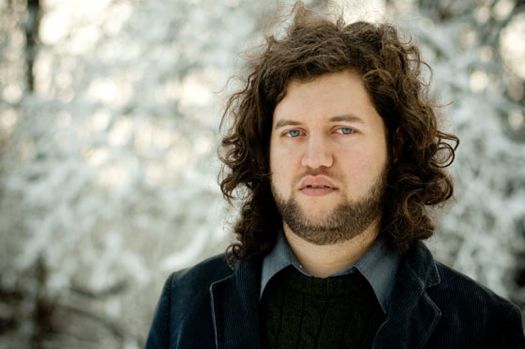 In holiday seasons past AOA has made lists of local gifts we thought people might like to get. This year, we're going right to the source. Instead of making our list, we've asked a few people directly: What's on your holiday wish list?
After the jump, what to get Matthew Carefully this year...
This year, Matthew says he'd like a lot of gift certificates for great local experiences.
A gift certificate to Parkway Music
While gift certificates might be a "lazy" gift, unless you are going BIG this holiday season and have savvy instrument/gear buying shwerve, it's probably best to gift a portion of a future purchase there. I've picked up four of my five main instruments there and am always on the lookout for something new and magical to get my hands on.
Lessons from Troy Music Academy
I keep thinking about what I could learn about guitar from Kenny Hohman or Graham Tichy and it's an overwhelming wave of uncharted waters.
A gift membership to MASS MoCA
Everyone needs to witness more art and what a fantastic place to do so but just a hop, skip and jump away in downtown North Adams.
Gift credit to Design It Together
This could be a malleable gift -- one can either grab some prints ("I WANT TO BELIEVE" = classic) to gussy up the home studio, or use it toward some screenprinted t-shirts/merch/business cards. (Earlier on AOA)
Gift certificate to Wine Bar on Lark.
Every musician should get a chance to try some of Chef Jason Baker's food. Letting Chef design a meal for you is like experiencing a fine symphony - he will surprise you, delight you and dare you to try something different every time you reach for your instrument.
Also, I'd love the Phantogram - Nightlife EP on vinyl, but I don't think it's out yet!
Other local holiday wish lists from this year:
+ Christine from Unspeakable Visions
+ Kaitlin Resler from All This Happiness
+ Daniel B. from the Fussy Little Blog
Earlier on AOA:
+ Troy Music Academy
+ Design It Together's Ben Karis-Nix
photo: Rich Orris