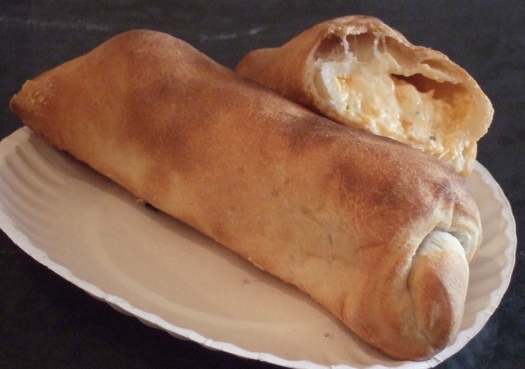 By Martin Daley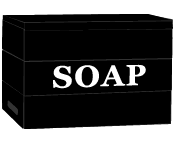 Let me get this out there right off the bat: I AM NOT A FOODIE. I know about as much about food as most people know about the rules of cricket. Do I like to eat? Yes. But I am not a food expert, nor have I ever claimed to be one. Surely, the following treatise is going to spark a great debate, rage perhaps. But take my list here with a grain of salt. I. Am not. A foodie. I'm just an average dude, looking for some meaning in local food.
Philadelphia has cheese steaks. Boston has baked beans. New York is known for pizza and bagels. Chicago for deep dish pizza. Kansas City has made a name with their BBQ, New Orleans is brimming with jambalaya and Baltimore has blue crabs. Sure, the these cities are major metropolitan areas, but Utica is known for Tomato Pie, Binghamton has Spiedies, and all Western New York towns claim beef on weck as their own. Hey, Buffalo invented wings.
So what have we got? What is Albany's, or rather the Capital Region's, claim to gastronomical fame? I have wondered far too long.
I reached out to a few Capital Region friends and asked them this question: What qualifies as a "quintessential" local food?
The qualifications :
+ A food that was invented here
+ A food completely unique to this area (seldom found someplace else)
+ A food that, while not unique to this area, is served in a peculiar way, or is widely recognized/notorious
+ Also, if not unique to this area, be unusually prevalent here and in few other places
My nominees:
The Doughboy
This late night treat is served by Esperanto in Saratoga Springs. In 2008, AOA told you how delectable this treat is, describing it as "the best damn hot pocket you've ever had. Real golden brown pizza dough -- crunchy outside, just the right amount of chewy inside -- stuffed with grilled chicken breast, cream cheese, cheddar cheese, Colby cheese (yay cheese!) and a secret mix of spices. The doughboy is just about the best thing you can eat for only three bucks." I can't say it any better myself. This is certainly NOT a hot pocket. It's 100% unique to Esperanto, so far as I know.
The Bombers Burrito and Jimbo Margarita
Are burritos unique? Nope. Is Bombers recognized as culinary royalty? No, not exactly. Did Bombers invent the burrito? Certainly not! So why? Because they are FAMOUS. I've been around the country a few times and once in a while, upon telling people where I live they respond "OMG! That's where Bombers is! I've been there!" More people around the US seem to know Bombers than know Albany is the capital of New York. Putting us on the map? Good enough for me to qualify the burrito, and the interesting/weird/should-be-nasty/but-tastes-good Jimbo martini.
Mini Hot Dogs
Again, not unique or invented here, but on my list. Why? Have you seen how many places serve mini hot dogs around here? Gus', Hot Dog Heaven, Hot Dog Charlie's, Famous Lunch, Jack's Drive-In -- and the list goes on. It seems to me that the ratio of wieners to people here is exceptionally high.
The Peppermint Pig
From the website of Saratoga Sweets, the confectioner that is best known for this locally famous, and trademarked, sweet treat: "Behind the oaken doors of gingerbread-sized candy shops that dotted Saratoga, tireless old candy makers, bathed in amber glow of crackling hearth and bubbling candy pots, labored on into the night creating... and continuing a holiday tradition known to all as the "Peppermint Pigâ"¢... And while the pig is honored in Victorian holiday tradition as a symbol of good health, happiness and prosperity, these special "Peppermint Pigs",â"¢ unique to Saratoga Springs, came to represent much more..."
Doritos Nachos at the Fountain Restaurant, Albany
This nomination is all yours truly. Although it deserves note because these nachos are delicious, and because the Fountain doesn't skimp on toppings, these are on my "quintessential list" simply because I have never, ever, eaten nachos at any place that served them on Doritos as opposed to tortilla chips. What gives?! I don't know. It's kind of ghetto if you think about it, but I assure you this: The odd concoction tastes great, and you won't find another place daring enough to make 'em this way.
Mozzarella Sticks and Raspberry Sauce
I must admit, this is the sole item on my list I did not think of on my own. When I put my feelers out there, asking friends and colleagues what foods they would consider unique to the region, many of them came back with this combination. To be honest, I'd never have known. Many of my pals, including those who moved here from other places, and those who have moved elsewhere after living here a while, assured me that mozzarella sticks and raspberry sauce were an "Albany thing."
Honorable mentions
+ Seymour Skinner's Steamed Hams (thanks to The Simpsons)
+ Sturgeon, once known as "Albany Beef"
+ potato chips (because their Saratoga origin story)
+ Freihofer's Chocolate Chip Cookies (because they are the best)
So there you have them, my nominations for Capital Region Quintessential Foods. I'm sure it will spark rabid debate among the great number of actual foodies that read AOA -- so I'm excited to see your suggestions for what you would have as the region's most well known food!
Martin has very appropriate username on Twitter: @daleyplanit.
Earlier on AOA:
+ Awesome Albany Architecture
+ Historic Albany's endangered building list
+ What's your favorite Capital Region building?
Hi there. Comments have been closed for this item. Still have something to say? Contact us.